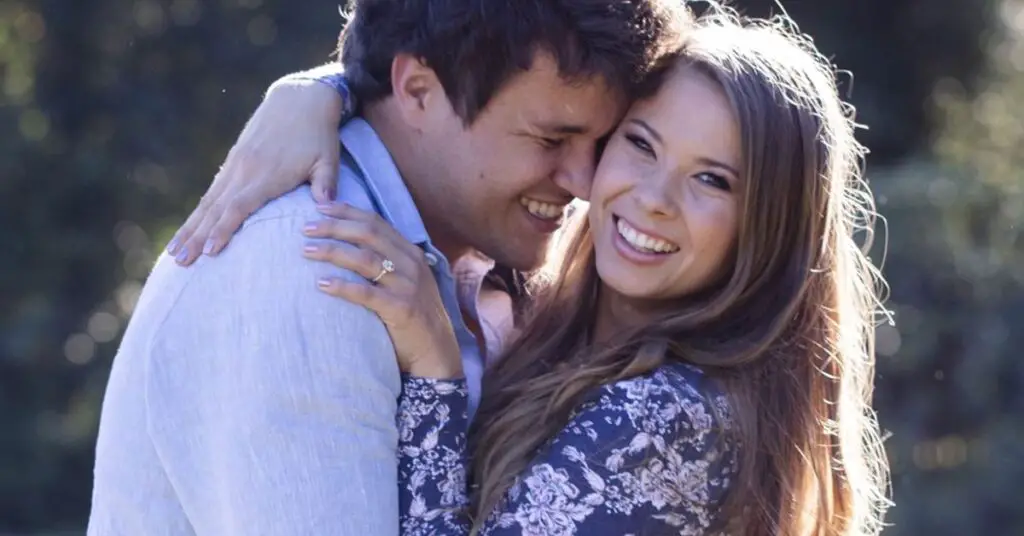 Bindi Irwin, daughter of "The Crocodile Hunter" Steve Irwin, recently announced her engagement to her longtime boyfriend Chandler Powell, and fans of the young couple were thrilled to hear the news. 
But aside from the heartwarming proposal story (it was at the zoo, on her 21st birthday) one thing that caught everyone's attention was Bindi's stunning engagement ring. 
The unique design of the ring, which features a 2.01 carat oval Lab-grown diamond set in a vintage intricate twisted band, perfectly reflects Bindi's passion for animals and nature. In this post, we'll take a closer look, exploring the ethical and conflict free alternative to a traditional engagement ring.
Bindi took to Instagram to announce her engagement, writing, "For those wondering about my ring, I'm so happy to share. My ring features a lab grown diamond and is made with rose gold recycled metal. Chandler was incredibly thoughtful when he chose it, the ring captures the essence of who I am (with its vintage flare) and our life together, with the twisted band and scattered diamonds."
What does Bindi's engagement ring look like?
Bindi's engagement ring features a 2.01 carat oval diamond set in a delicate diamond adorned rose gold band featuring twisted vine details. A detail, that Bindi herself loved: "I love that its twisted band is nature inspired and scattered with diamonds. I have always dreamed of a vintage style ring as I'm quite traditional."
Of course, ever eco-friendly, Bindi's ring is made from recycled rose gold. The twisted pave band is of course nature inspired and scattered with diamonds. 
The main reason for choosing a pavé band is the huge bump in sparkle and beauty you get by adding petite diamonds to the ring. By placing a large number of round brilliant diamonds close together, you make sure that your ring will catch the light from any angle and sparkle brilliantly.
The main feature of Bindi's ring is a 2.01 carat oval diamond, but wait for it, lab grown diamond.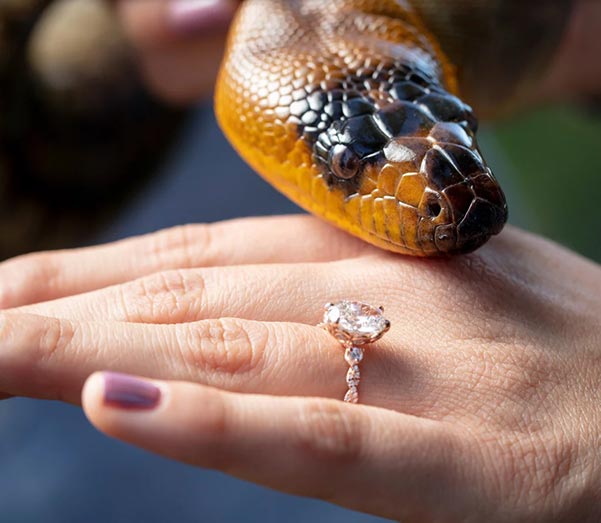 What's a lab grown diamond?
Over the years interest in lab-grown diamonds has increased with more and more people choosing them over mined diamonds. 
Consumers are becoming more ethically conscious, and in turn social perspectives have also shifted to view lab-grown diamonds as something to be proud of. 
While being eco-friendly and more affordable they are also identical to mined diamonds, making them a great choice amongst savvy diamond shoppers. 
How much did Bindi Irwin's engagement ring cost?
With the center oval diamond around two carats, and a twisted sparkling pave band, we estimate that the ring would probably cost around $25,000.
If you're thinking that sounds quite (dare we say it) cheap, for an engagement ring of this stature, there's a reason for it. It's mainly down to the lab created diamond as a center stone. Lab grown diamonds on average are about 40-50% cheaper than their natural counterparts.
This is a great option when you're searching for the perfect engagement ring on a budget. It means you can often afford a much larger and higher quality lab grown diamond than you could a natural diamond.
It makes perfect sense that Bindi and her fiancé would go for a lab-created diamond as they are created in safe environments with fair wages, and remove any possible social or ethical dilemmas sometimes associated with diamonds that may have come from conflict areas. Whether you're a fan of wildlife or just appreciate beautiful jewelry, this ring is a stunning piece that is worth admiring.