Rosalía, the Spanish singer is engaged to Rauw Alejandro, a Puerto Rican singer and songwriter. We've got some details on Rosalía's beautiful Engagement Ring below.
In what we think may be a first, the happy couple announced their engagement via their new music video "BESO" released on 24th March 2023.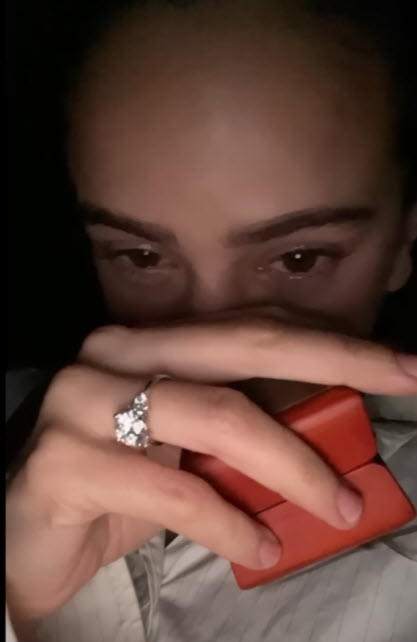 Rosalía's Engagement Ring:
The ring is a round brilliant center stone, estimated at 2.5 carats with three smaller diamonds either side on what appears to be a white gold, possibly platinum band. We have seen valuations of the ring vary from $60,000 to $100,000.
Watch the full video below.
To get a close up of the ring, view from 3:11. We would be teary too if we received such a beautiful ring. Congrats R&R.