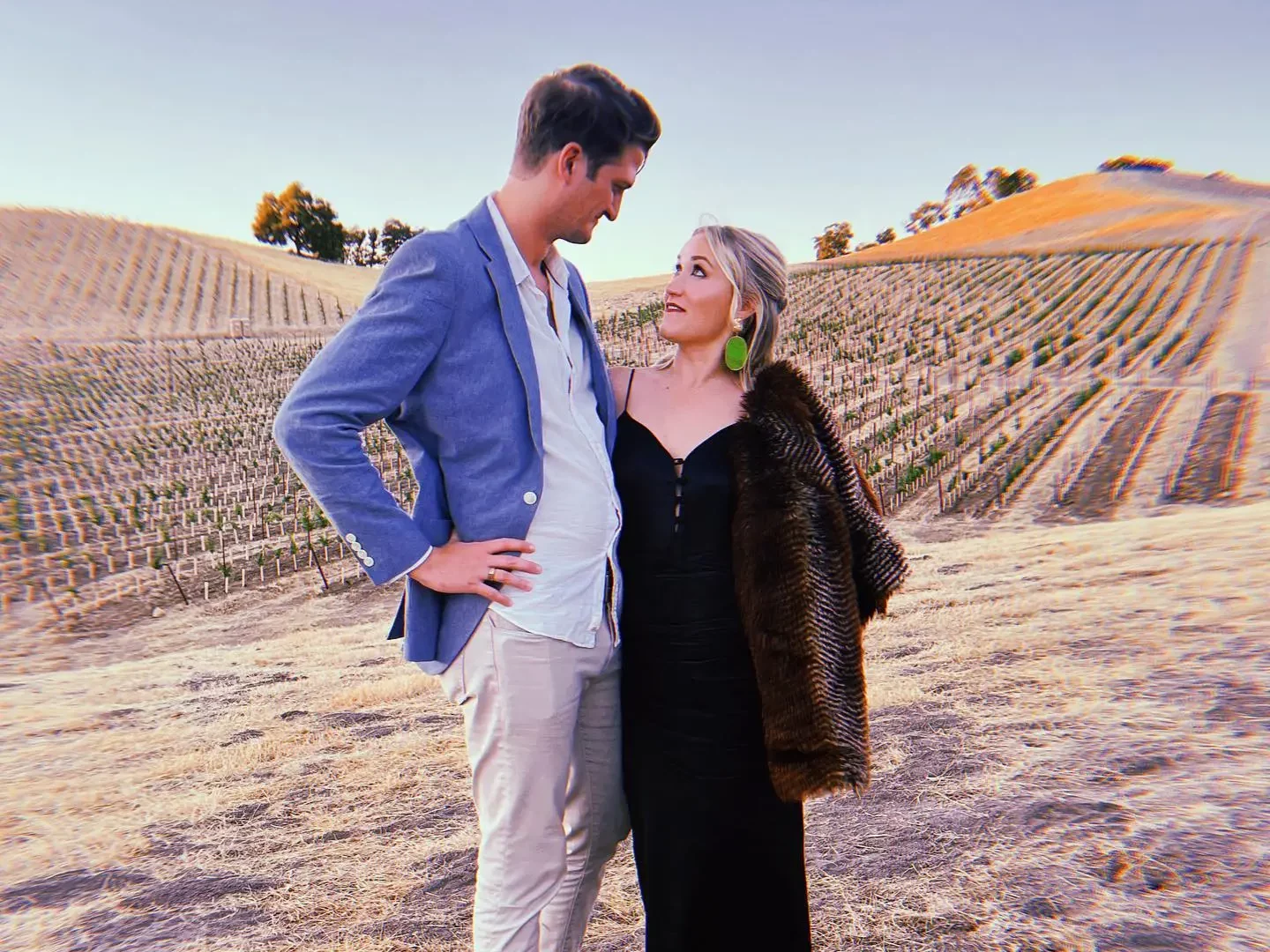 Alexa, play 'He Could Be The One' by Hannah Montana. 
Emily Osment, the beloved Lily from "Hannah Montana" has found her Mr Right. Emily took to Instagram to announce her engagement to her longtime partner, Jack Anthony.
In a snapshot, she showcases not only her radiant smile but a dazzling engagement ring —  a square diamond and a circular emerald encased in gold sat side-by-side. Talk about the best of both worlds…
The engagement ring encapsulates the essence of two stones united by love. Emily's Instagram post offers an intimate glimpse into the occasion, where childhood photographs of the couple adorned two badges—one reading "Will you marry me?" and the other "Yes!" 
Here's everything you need to know about Emily's engagement ring.
What Does Emily Osment's Engagement Ring Look Like?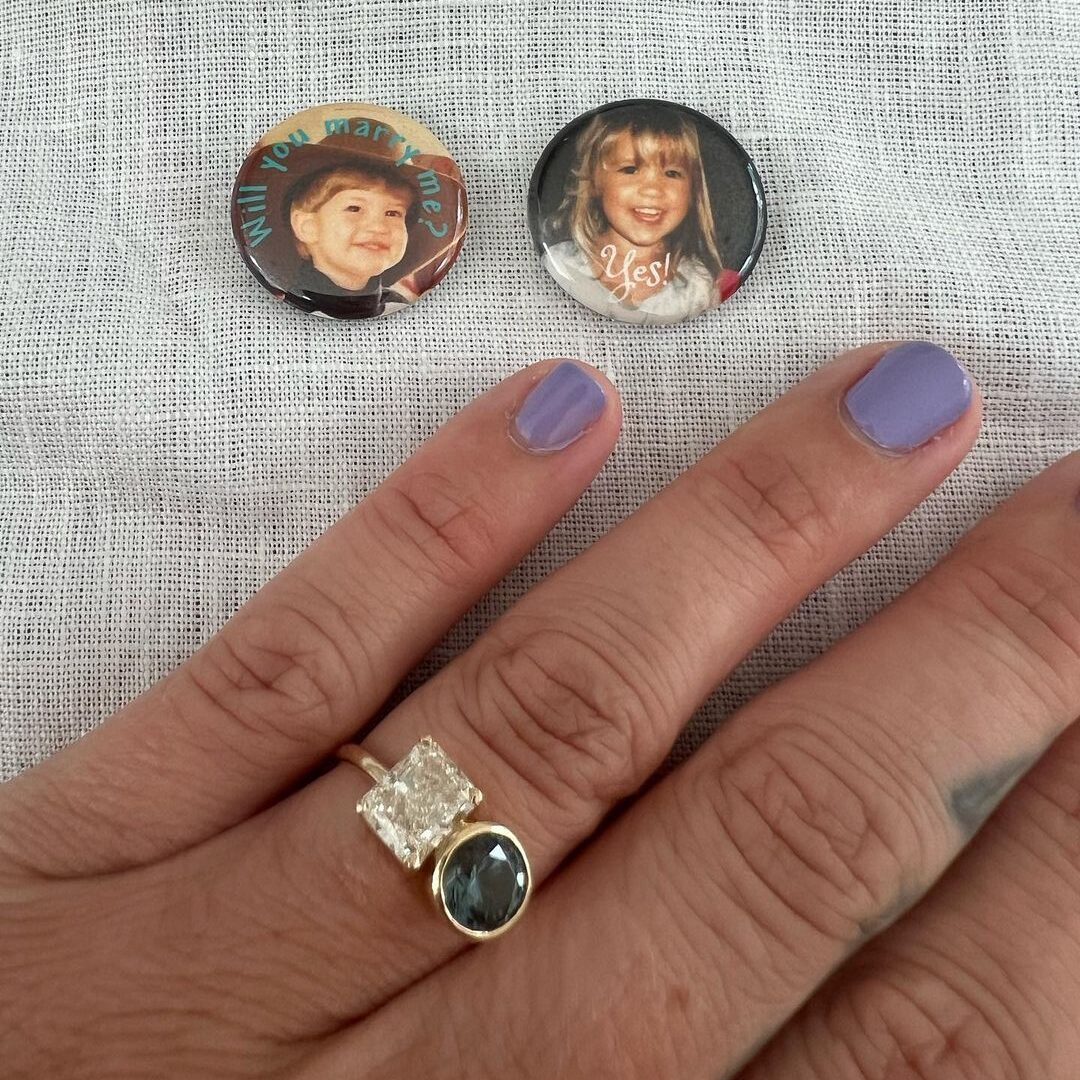 The sparkler on Emily's finger is a Toi et moi engagement ring. A "Toi et Moi" ring, which translates to "You and Me" in French, is a style of ring that dates back to the late 18th century when Napoleon Bonaparte presented a sapphire and diamond Toi et Moi ring to Josephine as a symbol of their love. 
Lily's Toi et Moi features a 1.50ct radiant cut diamond and what appears to be a round cut teal sapphire.
Because of the 70 facets, radiant cut diamonds offer impressive brilliance and fire. It's a vibrant cut perfect for individuals who possess an outgoing and extroverted personality. But the ring doesn't stop there. Sapphires are a popular alternative to diamonds, though it tends to be deep blue sapphires that we associate with engagement rings and teal sapphires are much rarer. 
The Montana sapphire in Emily's engagement ring holds its own story—these unique gemstones, mined only in Montana, possess a rich, bluish-green tone that reflects the beauty of nature. The choice of sapphires, known for their durability and significance in royal history, further amplifies the sentiment behind the ring's design.
How Much Is Emily's Engagement Ring Worth?
We'd estimate Emily Osment's engagement ring to fall within the range of $25,000 to $35,000, and it's worth every cent for the beautiful and unique piece.
With Emily's engagement, a new chapter unfurls — and one that we're excited to keep reading. Congratulations to the happy couple.