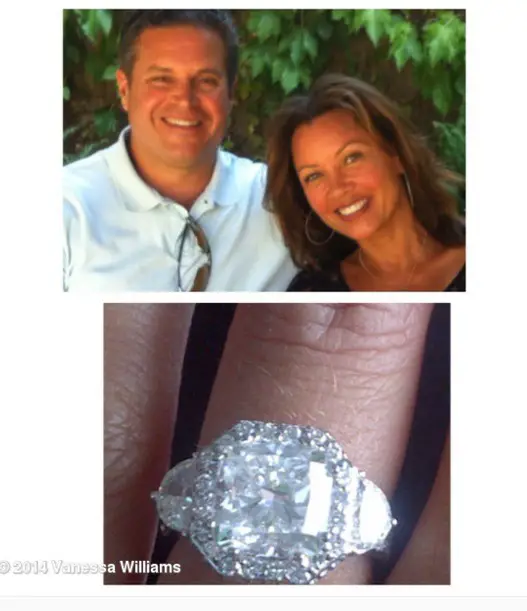 Actress and singer known for her Miss America scandal and her roles on television shows such as Ugly Betty, Vanessa Williams shows off her stunning ring from former accountant Jim Skrip. The couple met while on vacation in Egypt in 2013. They announced their engagement in September 2014, and were married on the 4th of July in 2015.
Diamond Shape:  Cushion Cut Center Diamond
Setting:  Set in a delicate halo and flanked by two half moon side stones.
Ring: Split Shank Platinum Band
Designer/Maker: Buffalo jeweler called Bomi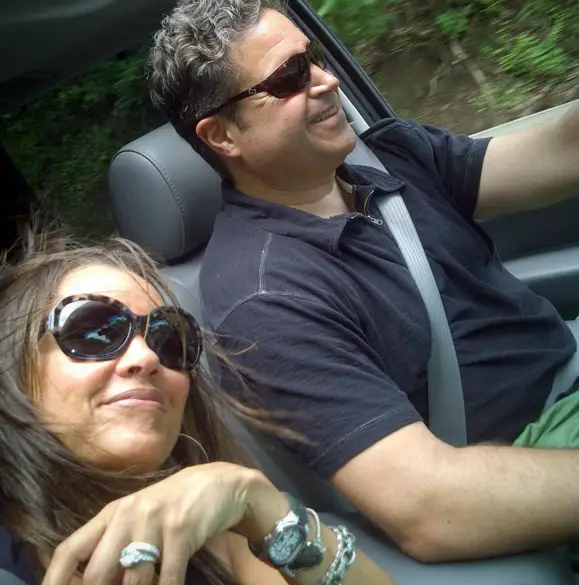 Credit: Vanessa Williams/Instagram