We're used to seeing people fall to their knees after running a marathon, but not in this way…
Given that they ran the recent London Marathon together, British couple Marie Collinson and John Dodds are already the definition of 'relationship goals'. The marathon, which took place on April 23rd, also happened to be their second anniversary together. Talk about 'making a day of it!'
Sadly, two years previously at the 2015 marathon, John broke his hip at the 24 mile mark, with just 2 miles to go. Obviously he was unable to finish, and since he was so close to the finish line, he was bitterly disappointed. To help encourage him along the way this year, Marie decided to run alongside him. However, she also had something else up her sleeve.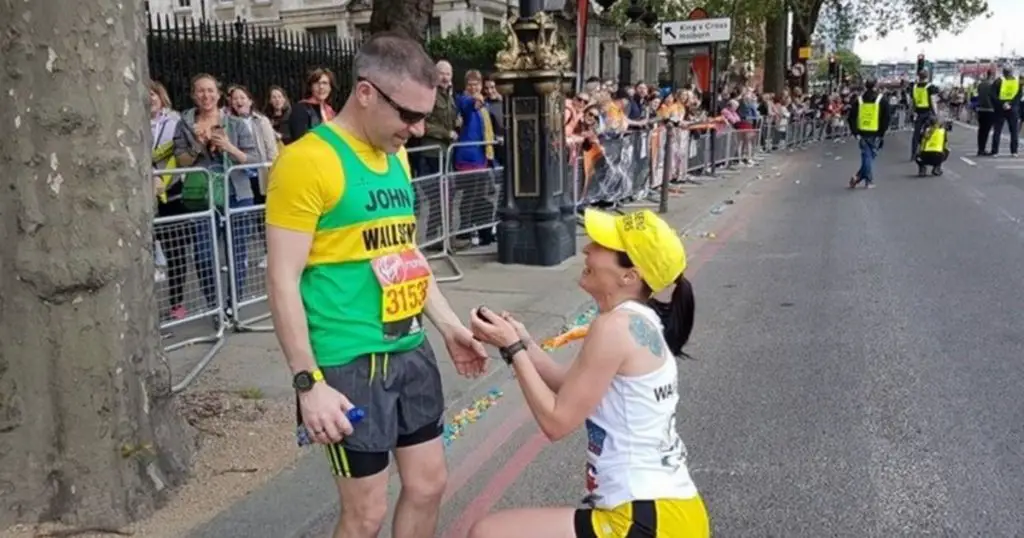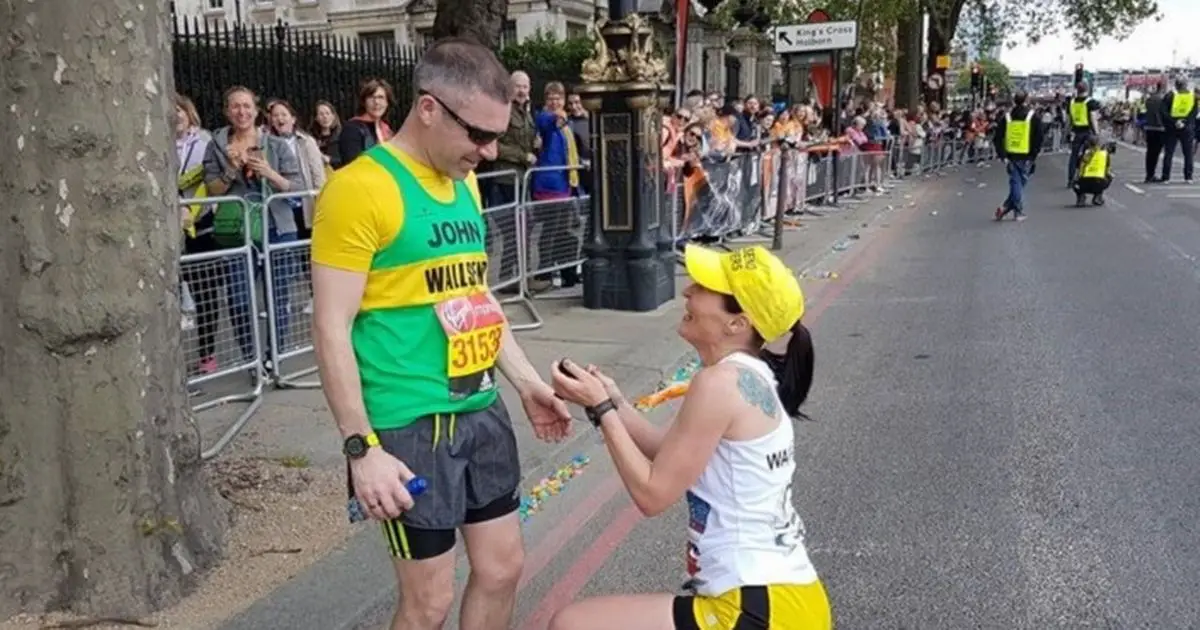 At the 24 mile mark this year, more or less at the same spot where John suffered his injury, Marie got down on one knee, took out a ring and proposed! Her idea was to make her own first marathon and their first race together one to remember, as well as replacing John's sad memories of the 24th mile with a happy one they'll cherish forever.
Needless to say, John did not see it coming! After a quick celebration, this inspiring couple got one with the race and crossed the finish line at 4 hours and 56 minutes – and then enjoyed some much deserved champagne, we hope.
This is definitely the cutest and most unexpected proposal we've seen in a while. Big congratulations on both the race and your happy news, John and Marie!