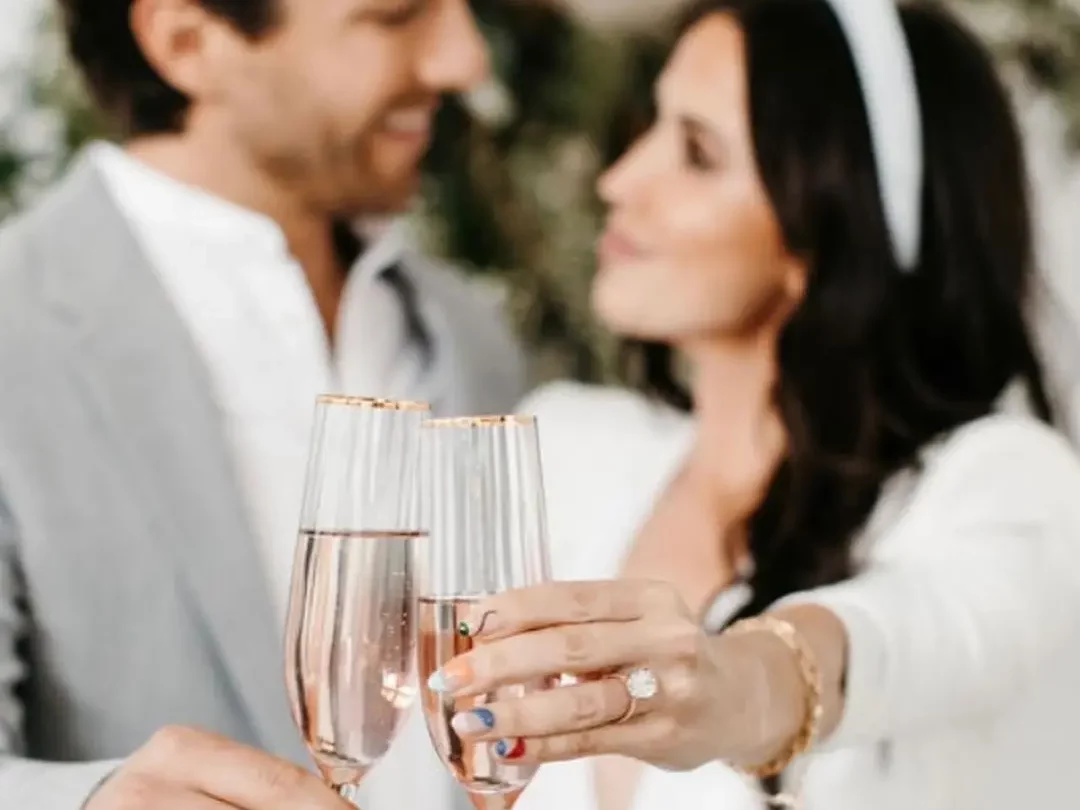 Source: Page Six
That's right. Kaitlyn and Jason are officially engaged. Season 11 "Bachlorette" star Kaitlyn Bristowe is now engaged to season 14 contestant Jason Tartick. They've been fan favourites since they got together in 2019, and Jason popped the question whilst appearing as a guest on Kaitlyn's podcast 'Off The Vine'.
It's safe to say, she said yes. She described her engagement as "everything I could have asked for. The words that came out of his mouth were insanely beautiful. We've never locked eyes like that in our lives," she said.
But guys, the rock. We need to talk about Kaitlyn Bristowe's engagement ring. 
Let's take a closer look at everything you need to know about Kaitlyn Bristowe's engagement ring.
What kind of ring is Kaitlyn Bristowe's engagement ring?
Kaitlyn Bristowe's engagement ring is a classic design with a modern twist. It features a stunning 5-carat oval diamond that is set on a delicate band. The style is a straight-line diamond pave setting with eagle claw prongs.
The ring itself was crafted from rose gold with platinum prongs, each of which was studded with three diamonds to represent the couple's past, present and future. Incredible. If that's not enough, the ring was designed in Edmonton, Kaitlyn's hometown, and was made with certified Canadian gold.
The band also features a unique design with smaller diamonds set along the band, adding a modern twist to the classic design. The smaller diamonds add extra sparkle and brilliance to the ring, making it truly breathtaking.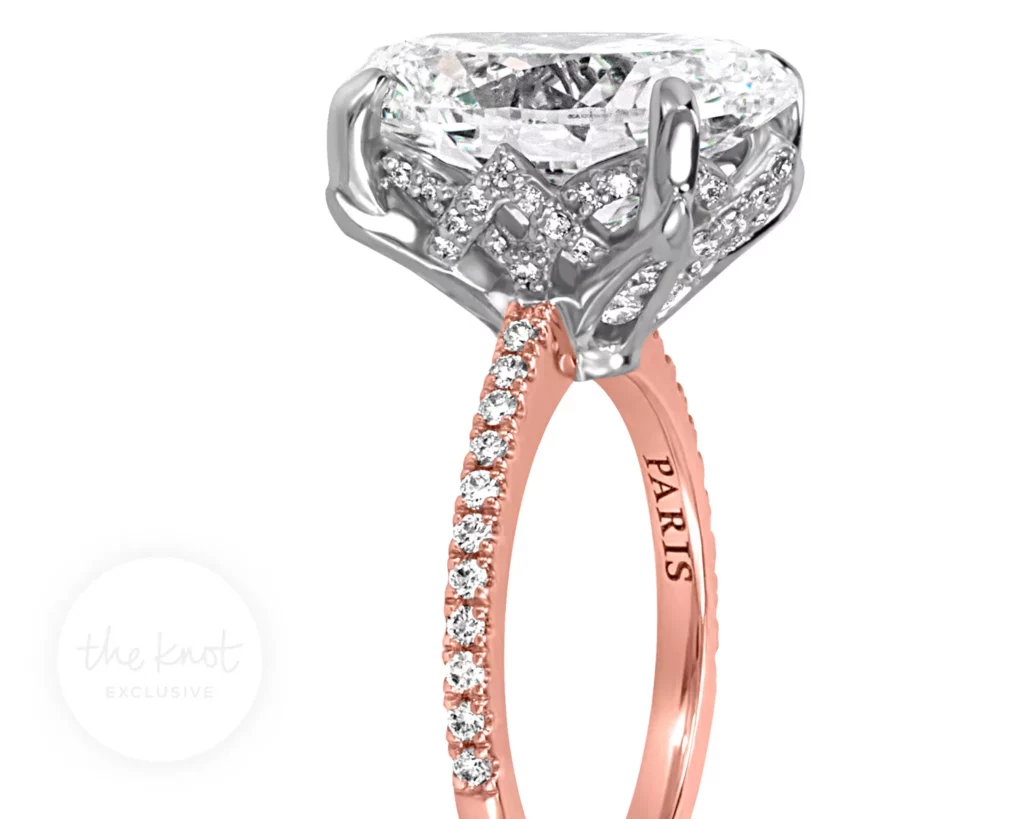 Source: The Knot
Who designed Kaitlyn Bristowe's engagement ring?
Kaitlyn Bristowe's engagement ring was designed by Paris Jewellers, a female-owned Canadian company.
"Jason wanted the ring design to be original, something only for them, and completely Kaitlyn, meaning that her edgy style was incorporated. When I first spoke to Jason about designing this ring, his respect and love of Kaitlyn really radiated through. He was set on an oval diamond." explained Chai Lui, the co-owner and director of operations.
From there, they ran with it, taking inspiration from Kaitlyn's personal style from red carpet looks and appearances, noting her love of lace. 
The Cost
While the cost of Kaitlyn Bristowe's engagement ring has not been publicly disclosed, experts estimate that it could be worth around $500,000.
Well worth it we'd say for a stunning and unique piece of jewelry that combines classic design with modern elements. This ring is sure to remain a cherished possession for years to come.