Every week we pick the best and worst engagement rings to emerge from the land of the rich and famous. In this edition, two well known actresses go head to head…
Engagements happen on a daily basis in showbusiness. Naturally, every bride – whether famous or not – thinks that their own engagement ring is the most beautiful in the world. The rest of us, however, may or may not feel the same. We scour the web every week for the latest celebrity engagement news, and choose what WE feel are the best and worst. It's all done in the spirit of fun, we mean no harm – and of course we wish the best to all of the happy couples! Here are our picks for this week.
The Best: Vanessa Hudgens
Vanessa Hudgens has come a long way since her days as a teen star in High School Musical. Two studio albums and countless big screen, little screen and stage appearances later, Vanessa is still working hard on a variety of successful performance projects. Just a couple of them have included Broadway stage productions of Grease, Rent and Evita, so her talents are pretty legitimate.
Vanessa's personal life, however, has not always been as squeaky clean as her High School Musical persona. She was in a very high profile romance with her HSM co-star and love interest, Zac Efron, for five years. After that, nude photos of her were leaked on the internet not once but TWICE, while she was still considered a star that teens looked up to. Thankfully the drama has calmed down now, and Vanessa has been quietly dating fellow actor and singer Austin Butler since 2011.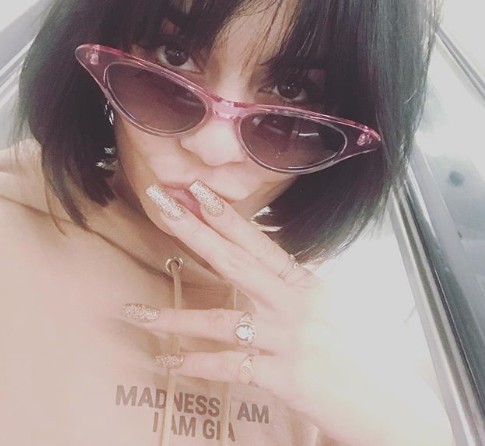 If rumours and Vanessa's wedding finger are to be believed, the pair may or may not have gotten engaged recently (hey, it is a long time coming). Vanessa has been spotted wearing a vintage-style cameo ring with some sort of carving in the centre. It has wide, tapered shoulders that we're betting also have some delicate detailing going on. It's almost definitely yellow gold.
Our Verdict: It's not at all a traditional engagement ring, but Vanessa's bling has a totally unique look to it that we love. Whether it's the real deal or just a new and beautiful accessory, this ring is our winner of the week. We see a trend starting.
The Worst: Claire Holt
Australian actress Claire Holt's role is a far cry from the sweet and innocent High School Musical series – she played Rebecca Mikaelson in The Vampire Diaries and Samara Cook in Pretty Little Liars.
Away from the TV screen, Holt's personal life has also attracted attention recently. She was previously engaged to long-term boyfriend Matthew Kaplan, and the pair married in April 2016. After just a year, Matt filed for divorce citing 'irreconcilable differences'. But in the space of 8 short months, Claire had found love again and is now engaged… again!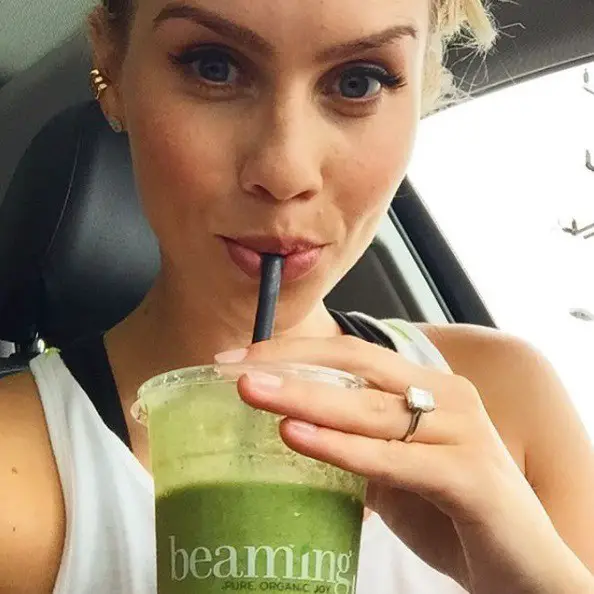 The lucky man is real estate executive Andrew Joblon, and he proposed as the couple enjoyed a sunny afternoon and evening by the water. In a picture shared on Instagram which Claire captioned 'my heart is so full', the couple can be seen kissing… if you can take your eyes off the giant sparkler on Claire's finger! It's a big and traditional diamond solitaire, crowned with a princess cut diamond. The glistening stone sits in a prong setting and has a sweet and simple plain band. And that's it!
Our Verdict: This is obviously a beautiful engagement ring, and we especially love it's simplicity. However, it's just a little… dare we say it… boring? Maybe we've just come to expect more from celebrities' bling, but this just isn't doing it for us. Sorry Claire.