Every week we pick the best and worst engagement rings to emerge from the land of the rich and famous. In this edition, we have a sports star up against a reality TV queen…
Engagements happen on a daily basis in showbusiness. Naturally, every bride – whether famous or not – thinks that their own engagement ring is the most beautiful in the world. The rest of us, however, may or may not feel the same. We scour the web every week for the latest celebrity engagement news, and choose what WE feel are the best and worst. It's all done in the spirit of fun, we mean no harm – and of course we wish the best to all of the happy couples! Here are our picks for this week.
The Best: Caroline Wozniacki
Tennis champ Caroline Wozniacki is no stranger to competition. She holds a WTA Championship title won earlier this year, and has made the US Open grand final twice as a singles player. She is also a regular on the doubles court, where she often plays alongside her best friend Malou Ejdesgaard.
The 27 year hasn't had the same luck off the tennis court in recent years however. She was in a serious relationship with Irish golf star Rory McIlroy between 2011 and 2014. Cameras were always turned towards them as they watched each other play and celebrated wins together; they were the cute couple of the sporting world for quite a while. They got engaged on New Year's Eve 2013 and were set to marry in May 2014. When they sent out invitations however, Rory got cold feet and without warning called the wedding – and the relationship – to a halt.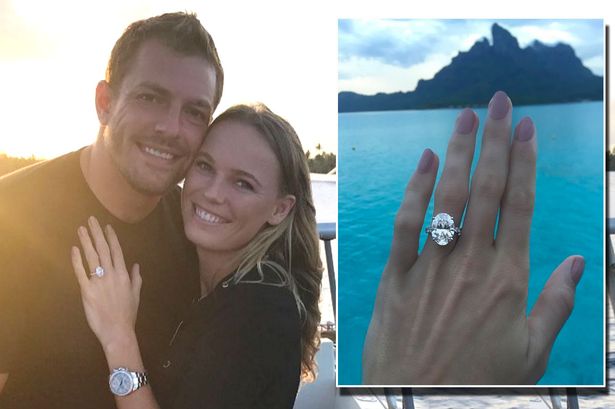 Fast forward to 2017 and Caroline's luck has well and truly changed. Last Valentine's Day she revealed her loved up status to the world – this time with NBA player David Lee, of the San Antonio spurs. On a recent vacation in November to exotic Bora Bora, David popped the question on a romantic boat ride as the sun set over the sea. In a snap of the moment shared on Instagram, Caroline's ring shines brighter than the setting sun! David chose a stunning and gigantic oval diamond, with channel set diamonds around the band.
Our Verdict: We're still so in love with oval shaped stones, and what better way to showcase this stone shape than with a GIANT diamond? We're also delighted to see that Caroline's love story had a happy ending, after all. Way to go, David!
The Worst: Kylie Jenner
Kylie Jenner has been hitting gossip headlines even more so than usual later. The youngest member of the Kardashian clan, Kylie has used her family's reality TV show, Keeping Up With The Kardashians, to build a name for herself as a celebrity and socialite. She has also released hugely successful make up collections and has an eye-watering number of followers on pretty much every social media platform. Whatever you may think about her, there's no doubt that she's had a pretty successful career so far.
But here's the thing; Kylie is very fond of dropping hints, clues, and red herrings about her personal life to her legions of fans. She may or may not be pregnant; she's been spotted wearing baggy clothes, has been shying away from the spotlight and 'pink' clues have appeared on her feeds. And now she's shown a sneak peak of a VERY big ring on her engagement finger. Could it be from her current beau and supposed baby daddy, Travis Scott?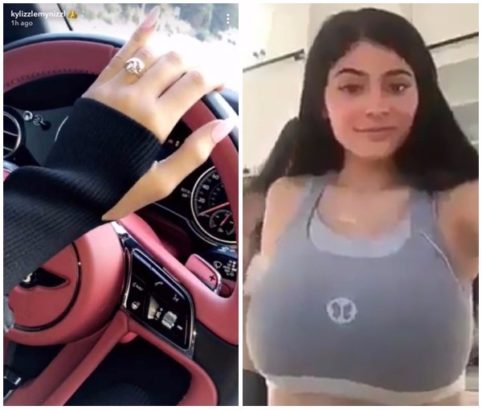 If it is in fact and engagement ring, it's a serious piece of bling. Showing it off on Snapchat alone means picture quality isn't great, but it's a large (and we mean LARGE) round diamond with even more diamonds covering the setting and wide band. Very interesting…
Our Verdict: We wish Kylie would just stop teasing us already. Is this a real life engagement ring or just another gorgeous piece of everyday bling?! Either way, it's just a little too big and flashy for our tastes. Until you tell us the truth Kylie, you're not a winner.