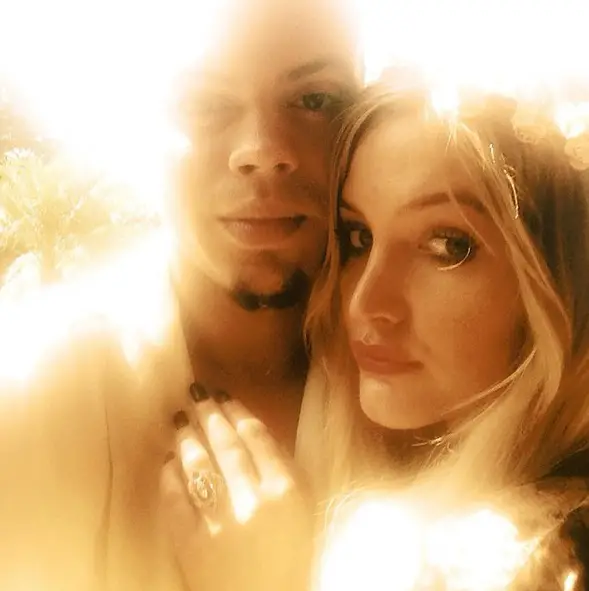 American singer, song writer and actress, Ashlee Simpson broke the news of her engagement with Evan Ross in Twitter with the caption "My baby love and I are ENGAGED!!! Hallelujah Hawaii !!!!!".
Diamond Size: 5 Carat Diamond.
Diamond Shape: Marquise Shaped Diamond
Setting: Antique filigree setting
Ring: Platinum and Gold
Estimated Price: $50,000-$70,000
Designer/Maker: Neil Lane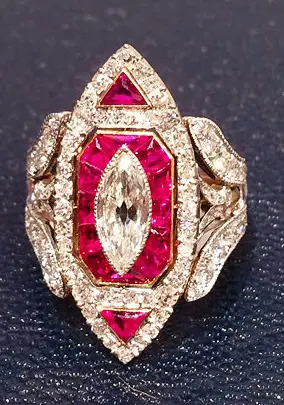 Comment: Note the 140 white diamonds around the ruby accents.