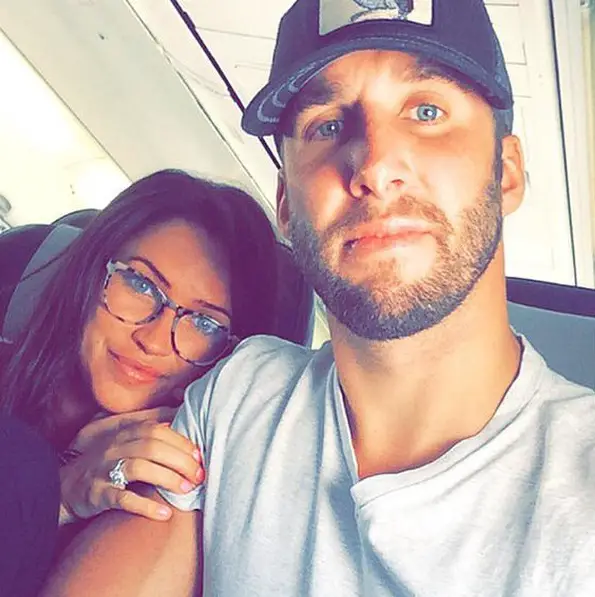 Former dance instructor and star in the reality hit show "The Batchelorette", Kaitlyn Bristowe received this ring from Shawn Booth on the finale of the show.
Diamond Size: 3.5 Carat Round Brilliant Cut Diamond
Diamond Shape: Round
Setting: Four Claw Center set stone with pavé set surround and band.
Ring: Entwined Platinum Ring
Estimated Price: $150,000
Designer/Maker: Neil Lane Jewelry
Comment: 160 petite diamonds surrounding the main diamond at the center and a Neil Lane signature logo on the inside of the ring. Like Naya Rivera's engagement ring this ring has that classically elegant Neil Lane style. It's no surprise that he is one of the top celebrity jewellers.