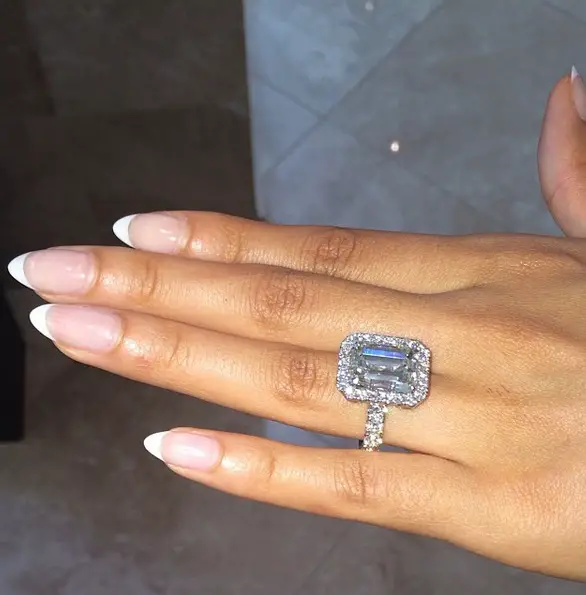 American television personality and cast member in VH1 reality series "Basketball Wives", Evelyn Lozada couldn't contain her excitement when she was presented with this 14.5 carats diamond ring. This lucky gal is engaged to Los Angeles Dodgers player Carl Crawford on Christmas Day, Dec. 25. The pair has been dating for a year and was six months pregnant when the engagement happened.
Diamond Size: 14.5 Carats Diamond
Diamond Shape: Emerald Cut 
Setting: Halo Setting
Ring: Band also features diamonds.
Estimated Price: $1.4 Million
Designer/Maker: Jason of Beverly Hills
Comment: I wonder does she find it hard to walk in a straight line with all that extra weight on her left hand!