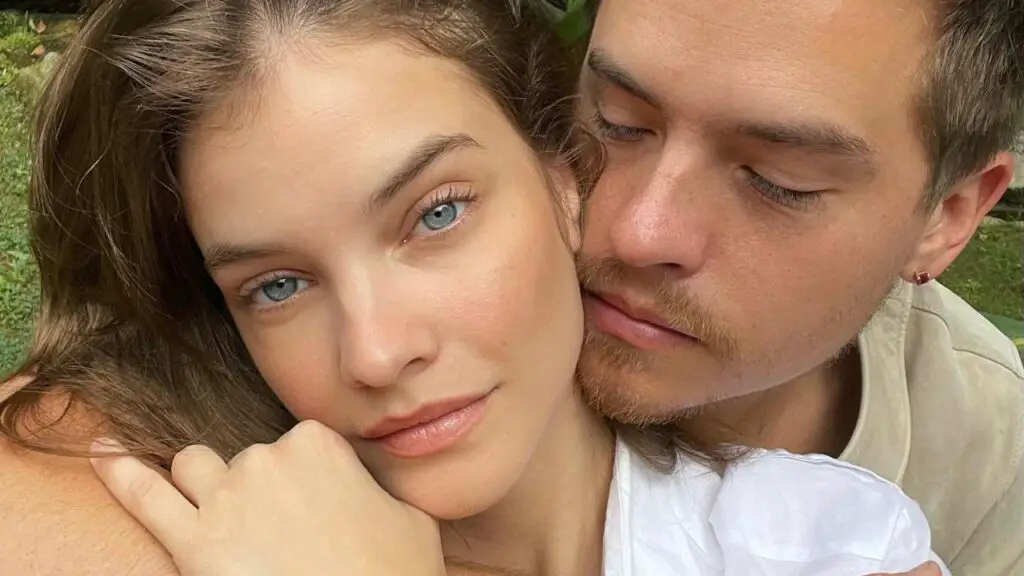 It's happened. It's finally happened. Barbara Palvin and Dylan Sprouse are engaged!
Or at least, they've finally confirmed it.
The rumour mill has been spinning since early March that Dylan popped the question to model Barbara, after five years of dating. She attended the Mammoth Film Festival wearing a diamond on that finger, taking it off for the red carpet. But not before setting tongues wagging.
While neither party publicly confirmed the news, the two were reported to be quietly celebrating with those close to them. 
Two months down the line and we all have the answer we were looking for. The model posted on her Instagram account: 'With the power invested in V I am a Sprouse to be, @dylansprouse.'.
Talk about causing a storm. Here's everything we know about Barbara Palvin's engagement ring.
What does Barabara Palvin's engagement ring look like?
Despite a feature length article, and a professional announcement video with Tiffany's and Vogue, we don't have a clear picture of the ring yet. I mean, come on. Luckily, we have an in-house ring expert that has worked her magic on the one image that has made it to the internet.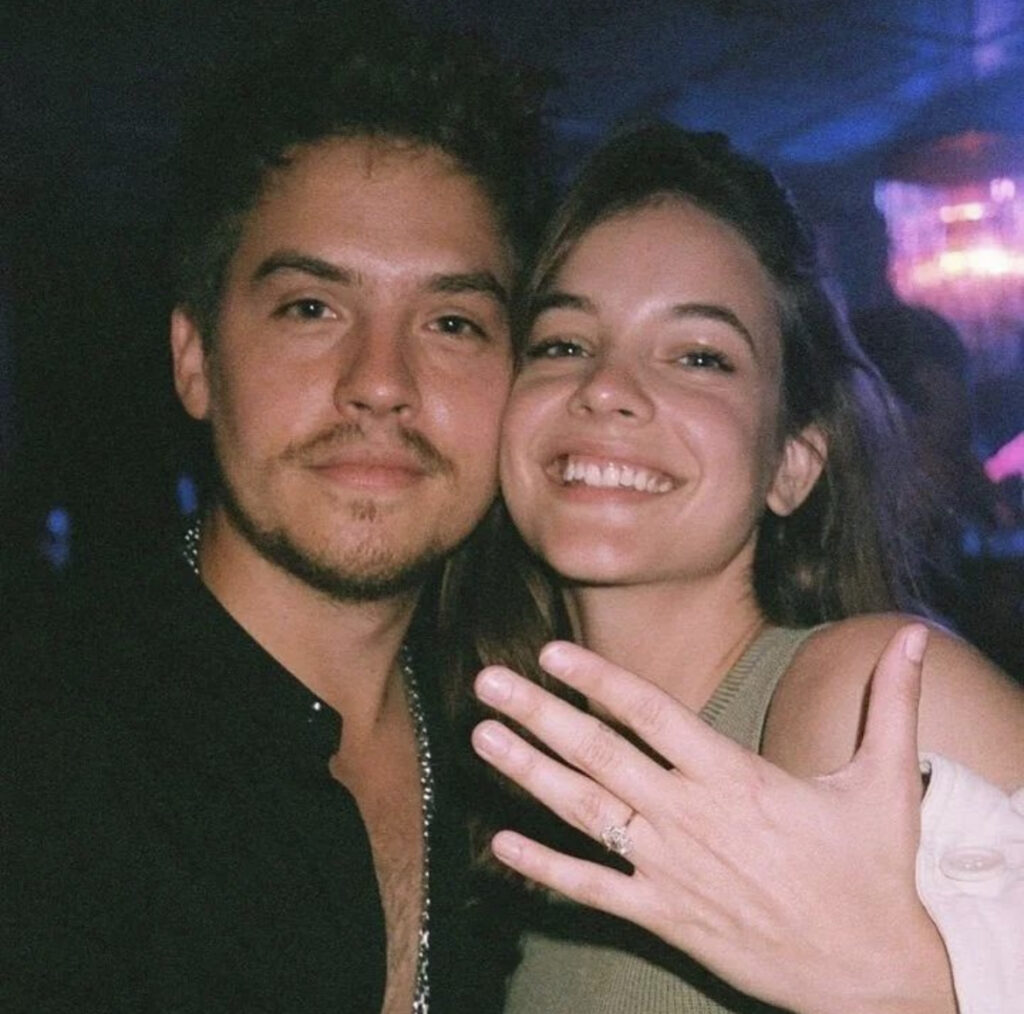 From the image, it looks as though Barbara's ring is an oval cut solitaire. The oval cut is a popular diamond shape known for its elongated and curved appearance, combining the brilliance of a round cut with a unique, elongated silhouette. 
The term "solitaire" just means that the diamond is set alone, without any additional accent stones or embellishments. This places all the attention on the diamond, allowing it to take center stage.
At a push, it could also be an elongated cushion. An elongated cushion cut is a square or rectangular diamond shape with rounded corners — hence where it gets the nickname 'cushion' — which has a romantic allure. 
Because of the way it is tapered, we're putting our money on the oval. 
The diamond is claw set on a yellow gold, very thin band. This gives it a warm and timeless appeal, that looks delicate and dainty — perfect for the beauty that is Barbara. While they've not confirmed anything about the ring, we do know that Dylan knew what he wanted from the get-go, and he had the ring for a long time before he got down on one knee.
"I mean, a man has time to prepare for the proposal—Dylan kept the ring for seven months before he asked the question—but for me, it was right then and there." Barbara explained to V Magazine.
Who designed Barabara Palvin's engagement ring?
The coy couple have kept the ring under wraps, and the identity of the designer is no different. We can assume it's by Tiffany and Co due to the announcement video they posted with the iconic jewelry brand, but honestly, at this point who knows.
What do you think?