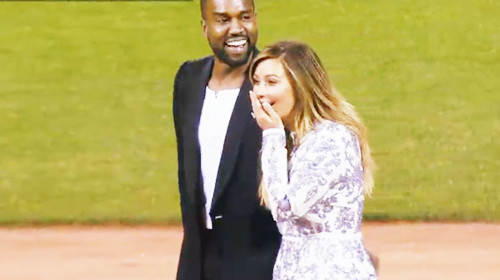 When you have more money than you can ever need for your lifetime and you've found the person of your dreams to spend it with, nothing but a show-stopping, mind-blowing, over-the-top, impossibly romantic (or crazy, depending on your outlook) marriage proposal will do. Check out how these 12 celebrities popped the question to their significant others below – either your jaw will drop or your eyes will well up…  
1. Ludacris and Eudoxie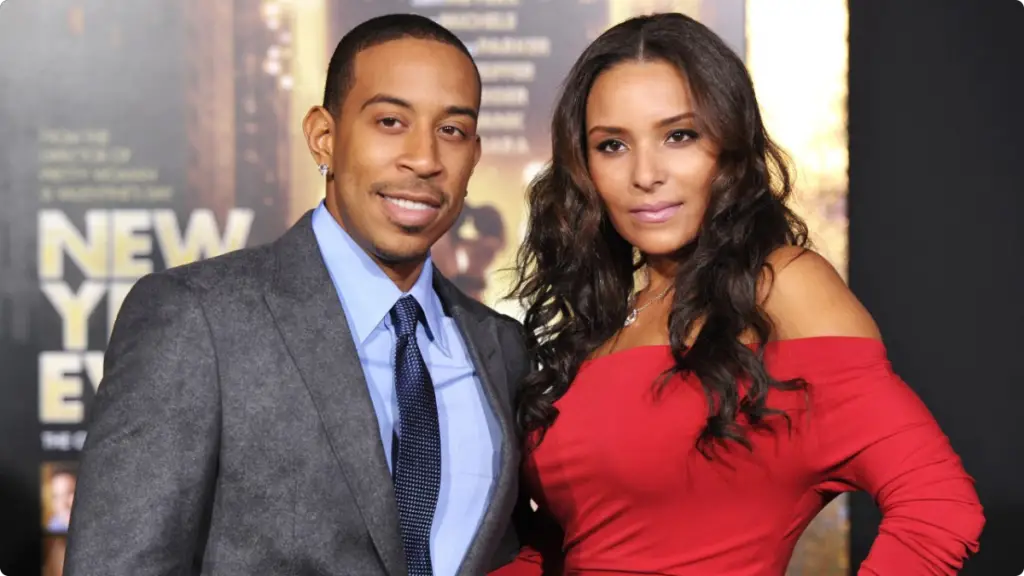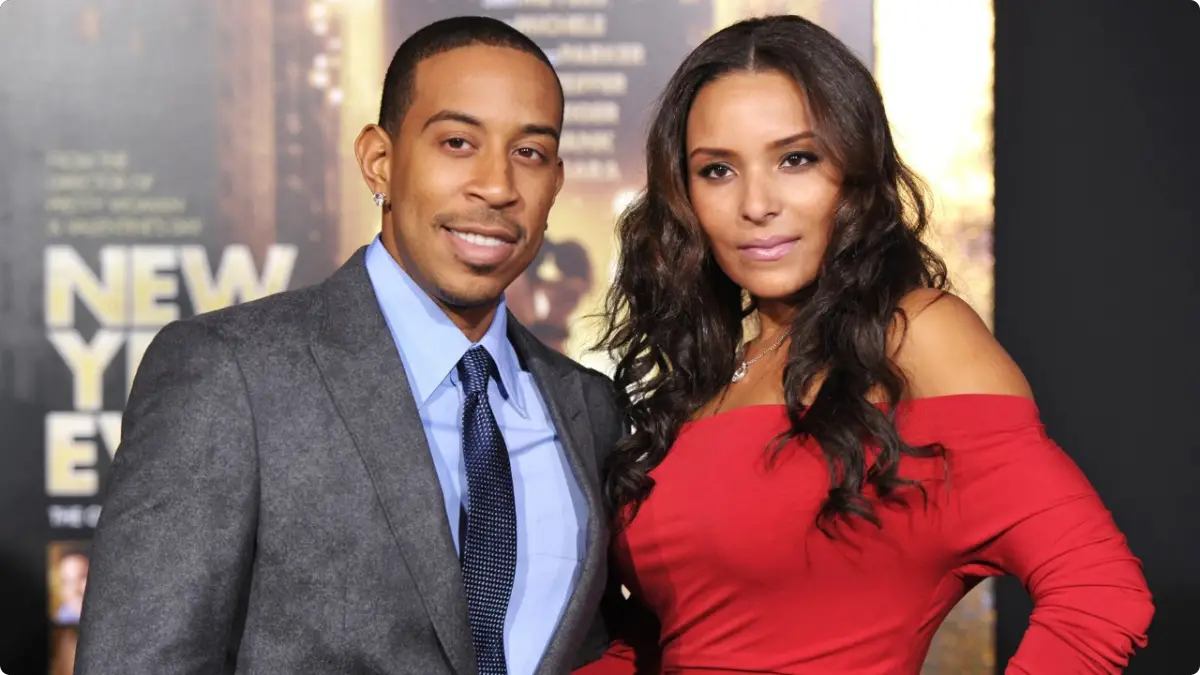 Hip-hop superstar Ludacris is no stranger to private jets, expensive champagne and playing to crowds of thousands; it does come with the territory, after all. His now wife, Eudoxie, was still blown away by his extravagant proposal however. On their way to a Christmas vacation in Costa Rica on one such private jet, Ludacris somehow managed to write 'Euxodie will you marry me?' in giant letters on a grass field, and instructed the pilot to loop around above so she could see. Needless to say, she was a little overwhelmed, and very overjoyed. The couple didn't waste any time and married just a few weeks later, and have just welcomed their first baby to the world too!
2. Corbin Bleu and Sasha Clements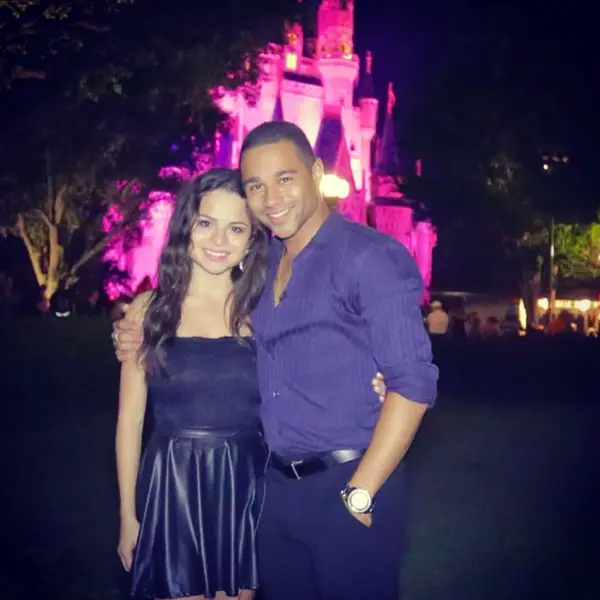 You probably know Corbin as one of the joyful cast members of Disney's hit movie High School Musical. His now fiancee Sasha Clements is another Disney alumni, having starred in the TV series 'Majority Rules' and movie 'How to Build a Better Boy', among others. They also met by chance in 2011 in a grocery store, so basically they're the cutest couple ever. Naturally, there was only one place for the pair to get engaged – Disneyworld! Corbin got down on one knee in front of Cinderella's Castle while the fireworks display was in full swing, after a day of rollercoasters and sightseeing. How's that for adorably romantic?
3. Seal and Heidi Klum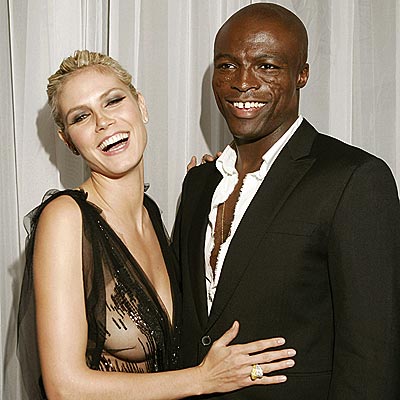 Get ready to want to marry soulful musician Seal (of 'Kiss from a Rose' fame, if you don't know him already). Although the marriage has now sadly ended, when he asked supermodel Heidi Klum to be his wife it was the fairytale story everyone dreams of. While on vacation in the Canadian Rockies, Seal whisked Heidi off in a helicopter, which landed on unchartered territory on top of a glacier. There, he had built an igloo kitted out with a bed, candles, food and champagne. When the helicopter left it was just the two of them for the entire night, and he brought out the ring and popped the question. How could anyone say no to that?
4. Kanye West and Kim Kardashian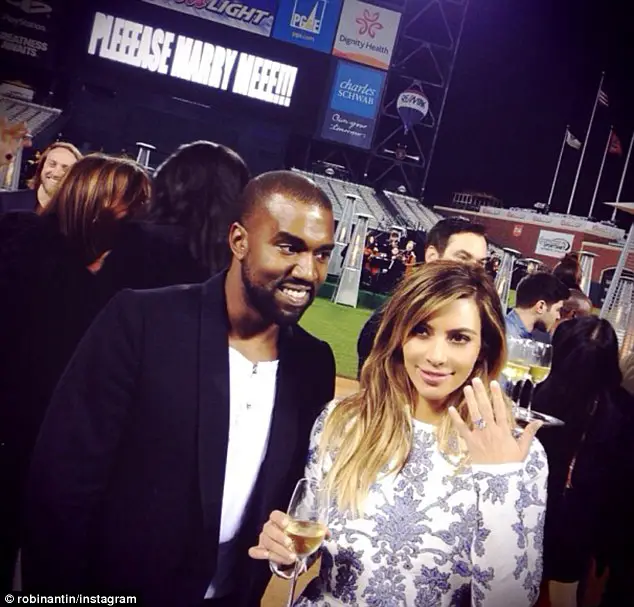 He calls himself the greatest artist the world has ever seen, so it makes sense that Kanye wanted to pull out all the stops for his proposal to reality TV star Kim Kardashian. The rap superstar gathered all of their family and friends at San Francisco's baseball stadium AT&T Park. During a performance by a 50-piece orchestra in the middle of the field, the words 'please marry me' flashed up on the jumbo screen. If you believe everything you read, the whole thing was a huge surprise orchestrated by Kanye and Kim's mother Kris. Of course, the whole thing was filmed for Keeping Up With The Kardashians and shared with the world, so we're taking that with a pinch of salt.
5. Prince William and Kate Middleton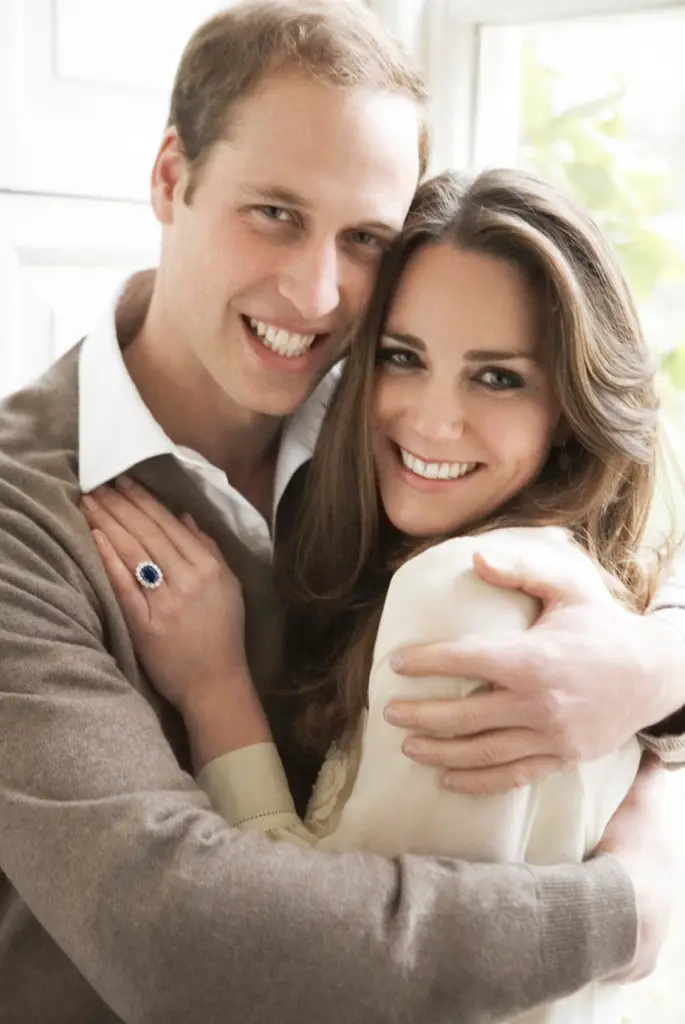 Considering he's a member of the British royal family and worth millions, you'd be forgiven for thinking that Prince William would propose to his long term love Kate Middleton in a manner fit for a princess. Instead, the prince opted to do it in private – but we don't just mean at home or away from the cameras that constantly follow him. He swept Kate off to a safari retreat in Kenya where, surrounded by wildlife and stunning scenery (and not a single other human), he asked the big question as they watched the sun set. To top it all off, he used his late mother's ring to do so, to keep her memory alive and involved in the happy occasion.
6. Jordan Bratman and Christina Aguilera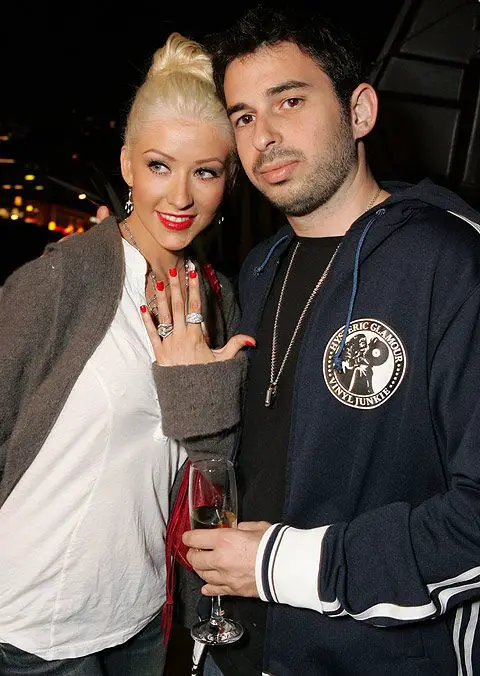 Another vacation proposal was in store for Christina Aguilera back in 2004. Her first husband, Jordan Bratman, went a little overboard on the romance factor when he asked for her hand. On a trip to Carmel, California, he pre-arranged for their hotel room to be filled with rose petals, and placed several gift boxes around. Each one contained a romantic poem personally written by him. After reading his true feelings, Christina got to the final box which held a 5-carat diamond ring. As she opened the last box, he got down on one knee and asked him to marry her. Wow!
7. George Clooney and Amal Alamuddin
He's one of the most recognised faces on the planet and one of the richest actors in Hollywood, but that didn't stop George Clooney from proposing in a simple, no-strings, heartfelt way to the love of his life, human rights lawyer Amal Clooney. At his home while listening to the music of his aunt, Rosemary Clooney, he literally got down on one knee and took out a ring. The couple had never talked about it before and Amal was in complete shock. She took so long to answer that 53-year-old George had to tell her 'I've been on my knee now for 28 minutes so I gotta get an answer out of this 'cause I'm gonna throw a hip out. I might not be able to stand back up!'
8. Nick Cannon and Mariah Carey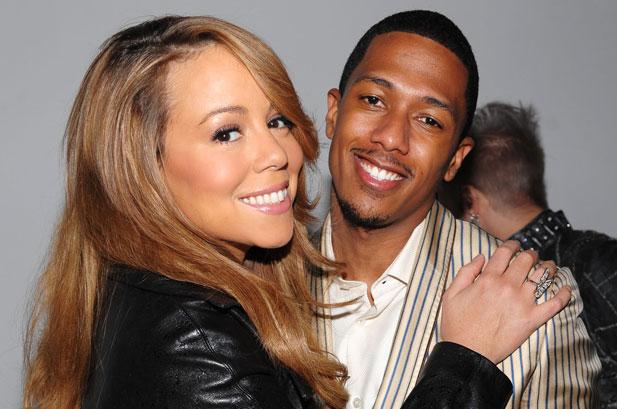 Comedian Nick Cannon proposed to superstar singer Mariah Carey in a way that would only be fitting for a diva. On the night of the release of her album, the Empire State Building was lit up in Mariah's favourite colours; pink and purple. It just so happens that from her Manhattan apartment, she had a perfect view of the skyline. As the two were admiring the building, Nick presented her with a Ring pop with a ring hidden inside. The singer was so surprised that she ran away! Luckily, Nick caught her before she got too far and took her on a helicopter ride for a close up look at the Empire State. He proposed again in the helicopter, and since she couldn't run away this time, she had no choice but to say yes!
9. Pink and Carey Hart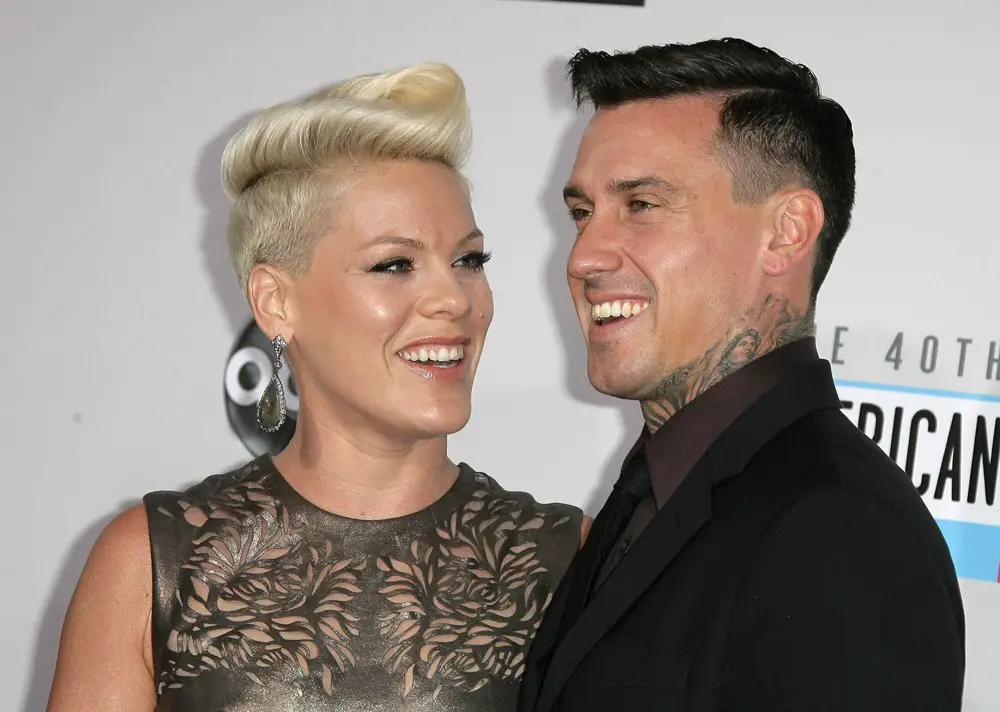 The story of how Pink proposed to her long-time love, Motocross racer Carey Hart, is neither traditional nor extravagant, but we still think it's super cute. Not only did she take matters into her own hands and ask him for his hand, she did so in an adorable way. While Carey was racing around a track and she was sitting in the crowd watching him, she held up a sign saying 'Will You Marry Me?' as he passed her. When he didn't stop the first time, she showed him the other side of the card when he passed by again, which said 'I'm Serious'. Carey stopped on the track, got off his bike, and ran to her while the crowd cheered him on.
10. Robbie Williams and Ayda Field
British pop star Robbie Williams, former member of boyband 'Take That' and successful solo artist to boot, is not one you'd think would be interested in mysticism – but he is! When he first started dating his now wife Ayda Field, he would regularly split decks of playing cards. Every time he did, a queen of hearts appeared. He took it as a sign that he had finally met the right person, and when the time came to officially ask for her hand in marriage, he used those same playing cards. Taking out the four queens from the deck, he wrote one word on each and asked Ayda to turn them over. Those for words read – you guessed it – 'will you marry me'. She said yes!
11. David Burtka and Neil Patrick Harris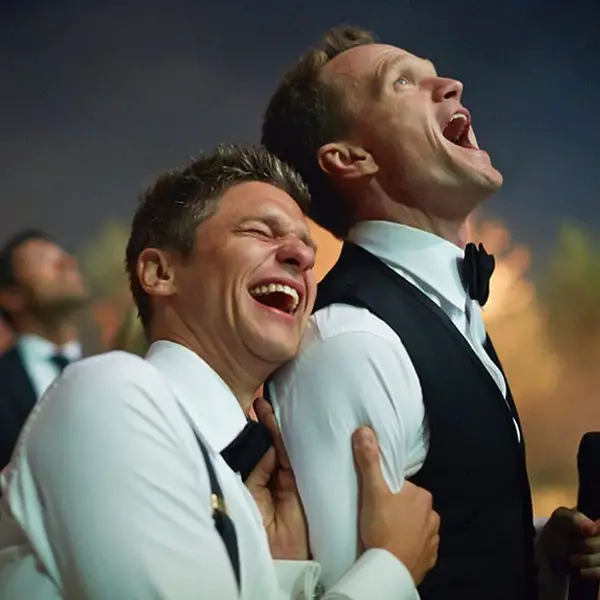 David Burtka and broadway star Neil Patrick Harris have one of the sweetest relationships in the celebrity world. After 10 years together, they finally tied the knot in Perugia, Italy, and are now raising twins. The couple actually had two proposals before they got married; Neil proposed to David, but the sweeter story was when David proposed to Neil a year earlier. On their way to an event in a limousine, David suddenly asked the driver to stop. Neil had no idea why, but on getting out of the car, saw that they had stopped at the street where the pair first met. David proposed on the corner, and the rest is history!
12. Dwayne Wade and Gabrielle Union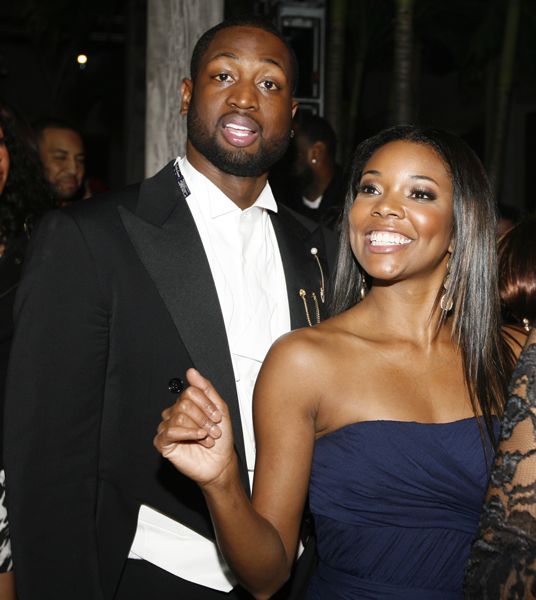 Hollywood actress Gabrielle Union and NBA star Dwayne Wade are one of the latest power couples of showbiz, and their proposal story is equally sensational. After spending what Gabrielle thought was a normal family day out, the pair went to tour their house, which was still under construction, with Wade's two sons in tow. The kids love to act out skits for their Dad, and insisted on doing one by the pool of their soon-to-be new home. Little did Gabrielle know, it was all an act had Dwayne had planned. When they turned around to 'watch the sketch', the boys were holding up a sign that said 'will you marry us?', and Wade joined them with a ring. How cute!