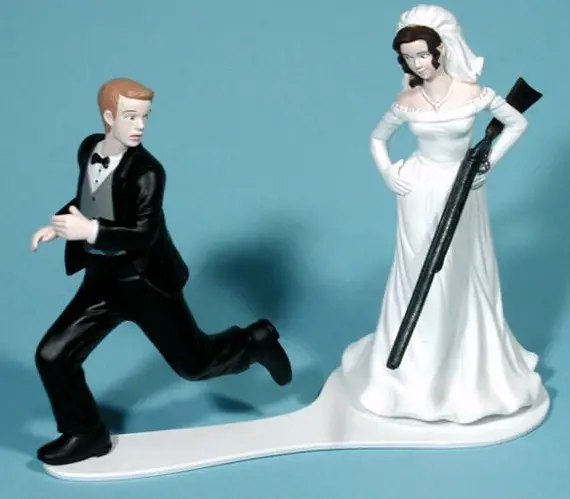 Well then you'd better head to Texas…
Couples set to tie the knot in Lubbock, Texas, are getting a real bargain these days. Not only can they find the ring of their dreams at Thacker Jewelery, the store is also running a promotion where customers receive a free shotgun or rifle when they purchase an engagement ring. Naturally, they're calling it the 'shotgun wedding sale'.
Thacker runs the promotion annually for a limited time only in October, and this is the third year running. Store owner Joe Thacker came up with the idea by combining two of the most beloved institutions in Texas – marriage and the right to bare arms. So he paired up with a local gun dealer, and the memorable sale idea was born.
Thacker is quick to point out that the shotgun wedding sale is strictly a play on words, and not making light of the literal meaning of the phrase. And you won't get handed a gun as soon as you slip that ring on your finger either; instead you'll get a gift certificate for a shotgun or bolt-action rifle, and the usual security checks will be carried out. There's another catch too – you need to spend a minimum of $2000 on an engagement ring.
Apparently Thacker isn't the first to come with this idea either; there's been claims of similar 'shotgun wedding' sales in Iowa and Georgia. But hey, when it comes to engagement gifts it's better than a toaster or a cheese board, right?