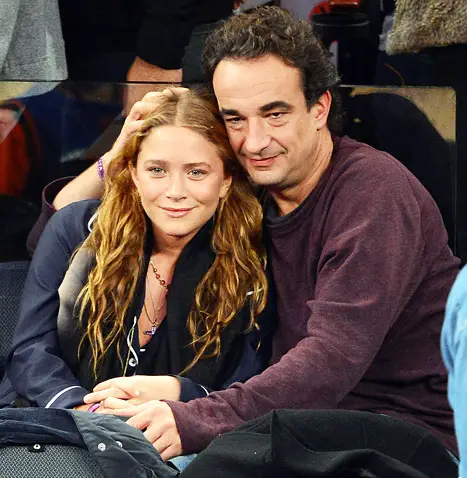 Every week we pick the best and worst engagement rings to emerge from the land of the rich and famous. This week, we take a look at two mega famous stars whose engagement rings have hit the news for very different reasons…
Engagements happen on a daily basis in showbusiness. Naturally, every bride – whether famous or not – thinks that their own engagement ring is the most beautiful in the world. The rest of us, however, may or may not feel the same. We scour the web every week for the latest celebrity engagement news, and choose what WE feel are the best and worst. It's all done in the spirit of fun, we mean no harm – and of course we wish the best to all of the happy couples! Here are our picks for this week…
The Best… Mary Kate Olsen
The Olsen twins have grown up a lot since their days as child TV stars on shows like Full House. Having both given up acting around 2004, they are now fully fledged fashion designers, owners of several very successful labels, and highly regarded for their chic personal fashion choices. Mary-Kate was the first of the pair to tie the knot, marrying Olivier Sarkozy (brother of former French President Nicolas Sarkozy) in November 2015.
While the couple were obviously been engaged for some time before that, this week was the first time we've seen Mary Kate out and about with both her engagement ring and wedding band. So, it only seems fitting to take another look at this truly awe-inspiring engagement ring.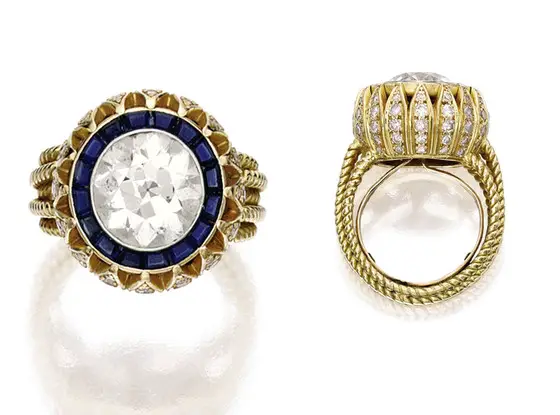 Olivier really went above and beyond with this vintage Cartier ring, purchasing it at a Sotheby's auction for a reported $81,000. It's a 4-carat, European-cut round diamond in the centre, surrounded by 16 small sapphires, with accent 'petals' on the outer rim in the form of single cut diamonds. It sits on a heavy-set twisted gold band with a spectacularly detailed setting. It all dates back  to 1953.
Our Verdict: In a word: wow! We always knew we could count on the Olsens to pick out something chic, definitely vintage, and effortlessly stylish, but this tops the wildest dreams our imagination could come up with. It's elegant and sophisticated, just like Mary-Kate.
The Worst… Liz Hurley
'English rose' Elizabeth Hurley is an actress and model best known for her starring roles in Austin Powers, Bedazzled, Gossip Girl and more recently, The Royals. She has also had more than a few high-profile romances subject to much media scrutiny with, for example, actor Hugh Grant, Indian entrepreneur Arun Nayar, and recently Australian cricketer Shane Warne.
Shane proposed to Liz in 2011, and although they subsequently separated in 2013 before marriage, the ring is still making headlines. He recently stated in the media that he thinks he should have gotten the ring back after their break up! When you look at it, you'll see why…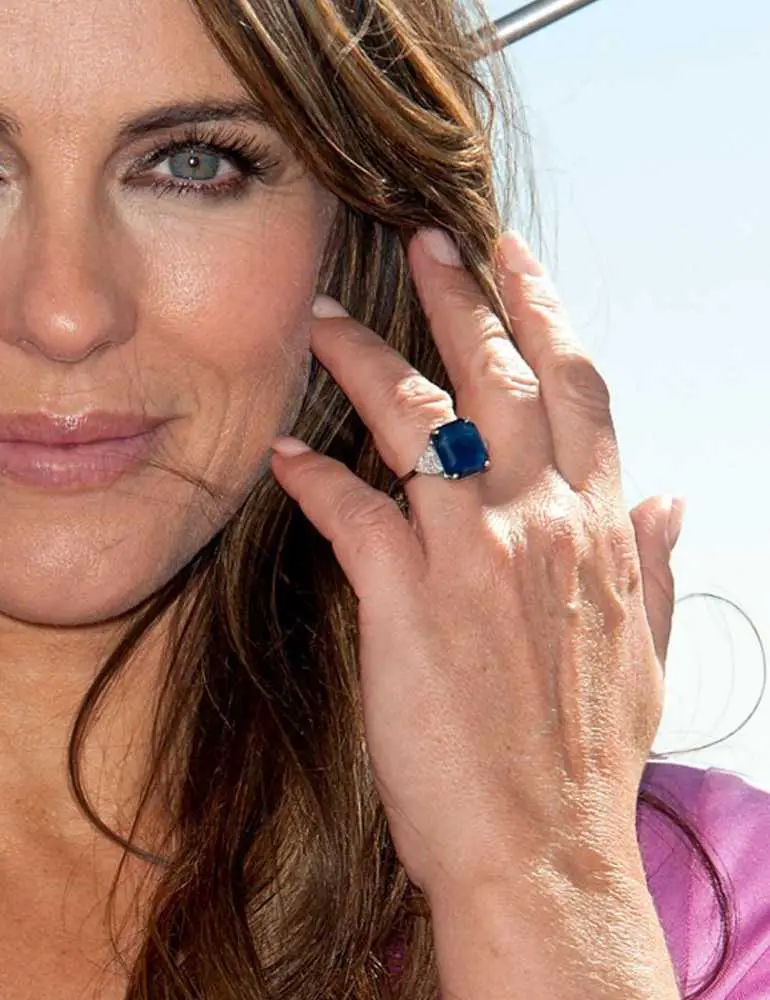 Worth an estimated $100,000, this simple but glamorous piece features a 9 carat, square cut blue sapphire as its centrepiece, flanked by 2 carat trillion cut white diamonds on either side. It's all set on a platinum band, making for a contemporary yet timeless look.
Our Verdict: There's no denying this is a gorgeous ring, but it just doesn't compare at all to Mary Kate's Cartier beauty. Still, it's a great reflection on Liz's personal style; bold, stylish, and eye-catching and always top-quality. We like it a lot, but we don't love it as much as Ms. Olsen's. Sorry Liz.