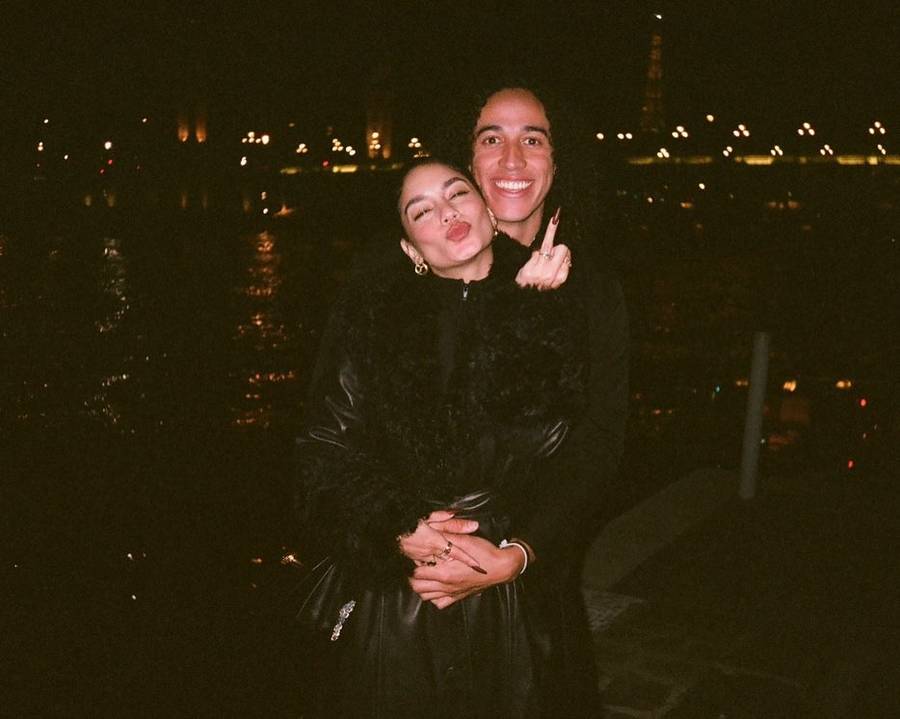 Vanessa Anne Hudgens, the triple threat actress-singer-dancer who first stole our hearts as Gabriella Montez in High School Musical, has stolen someone else's too.
Rumors have been swirling for months that she's engaged to her beau, Cole Tucker. But who is this lucky guy? And more importantly, what does the engagement ring look like?
Well, folks, strap in, because we're about to give you the lowdown on everything you need to know about Vanessa Hudgens' engagement ring! 
Vanessa is no stranger to the spotlight. She's been a force to be reckoned with since her breakout role in HSM and she's since gone on to star in numerous films and TV shows, as well as release two successful studio albums. 
Hudgens has been dating baseball player Tucker for nearly two years. The two met in 2020 during a Zoom-based meditation session, and she quickly became smitten with him.
What does Vanessa's Engagement Ring look like?
So, what does this ring look like, you ask? Well, let us tell you, it's a real showstopper! 
The ring features a large oval diamond, which appears to be about seven carats.
The huge diamond is set on a thin yellow gold band. Simple, but oh so effective! 
An oval cut diamond set on a thin band is a growing trend among engagement rings — dare we say it, potentially a trend kicked off by Kourtney Kardashian and her $1 million engagement ring from her now husband Travis Barker.
But who designed it, you might wonder?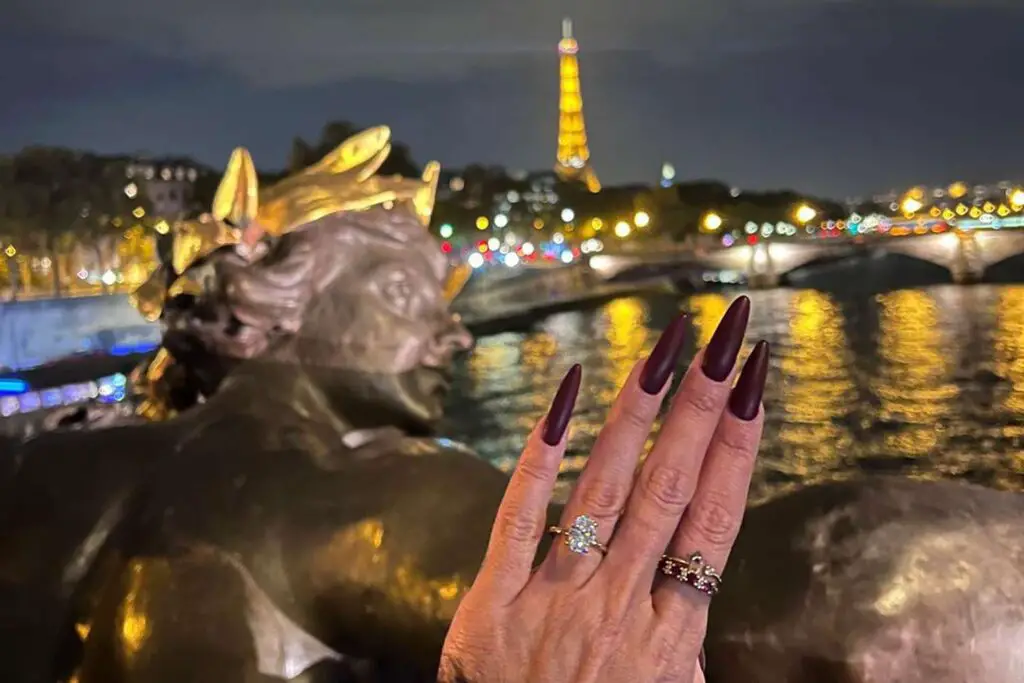 Who designed Vanessa Hudgens Engagement Ring?
According to reports, the ring was custom-made by none other than New York-based jeweler XIV Karats Ltd.
It's not been confirmed, but it would make sense.
XIV Karats Ltd is a high-end jewelry store that specializes in custom-made jewelry, engagement rings, and designer watches, and has been in business for over 30 years. 
They are known for their exceptional craftsmanship and attention to detail. 
How much did it cost?
But wait, there's more! How much did this blinged-out ring cost? Well, we don't know for sure, but rumors have been swirling that it could be worth upwards of $100,000. 
That's right, folks, this ring is not for the faint of heart (or wallet). But to us, it's well worth it.
So, there you have it: everything you need to know about Vanessa Anne Hudgens' engagement ring. We have a feeling that their wedding is going to be one for the books!