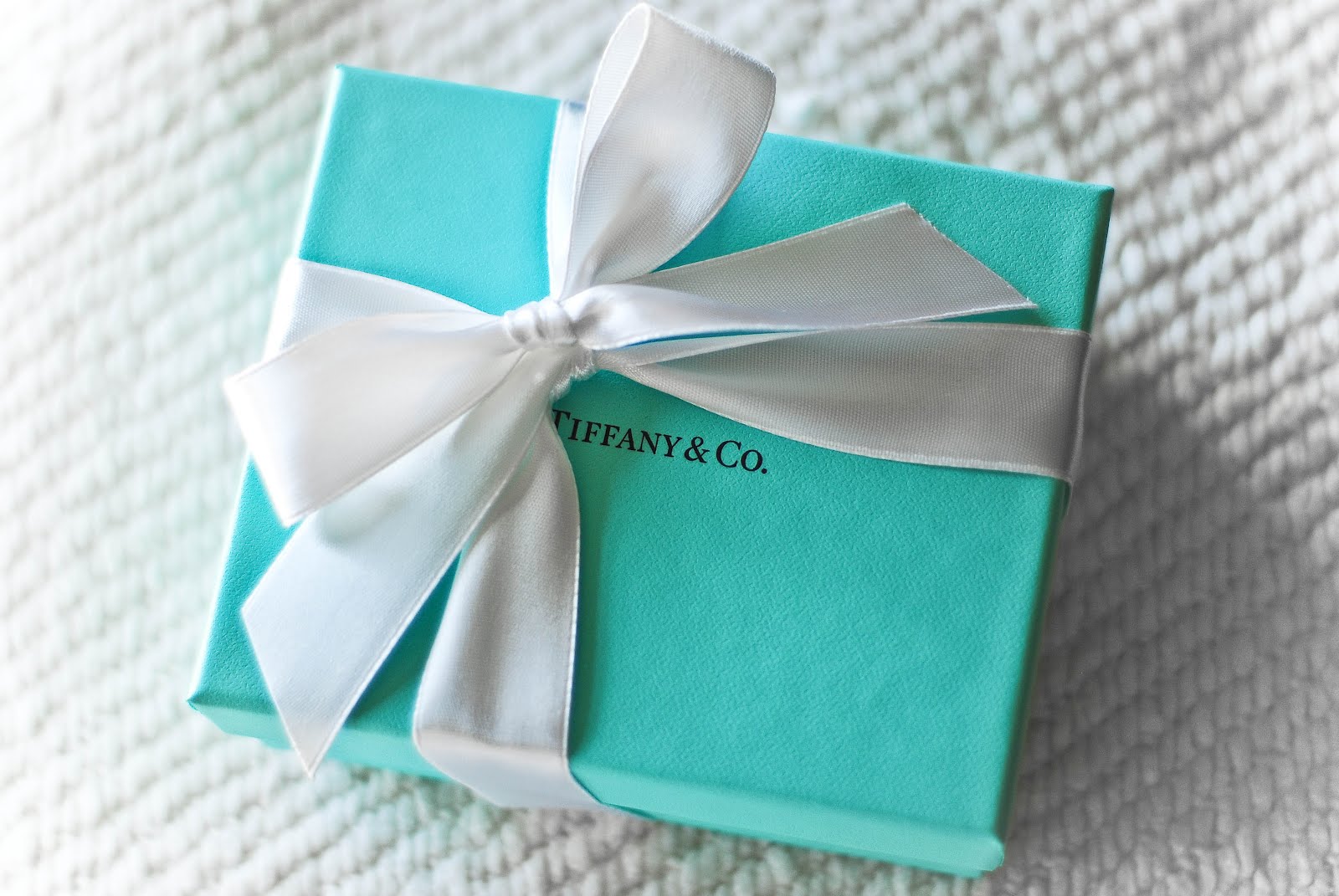 Everyone knows the little blue box, but do you know the history of one of the most famous jewellers on the planet? Here's the story of Tiffany and Co….
Charles Lewis Tiffany was born in 1812 in Connecticut, and it seems that retail was his destiny from a very early age. At 15 he was already assisting his father in managing his father's general store, and later worked in the office of his father's cotton mill. When he reached 25, he borrowed $1000 from his father and set up his own store in New York City.
The store at that time was called Tiffany, Young and Ellis and was located on Broadway in Lower Manhattan. They billed themselves as a 'stationery and fancy goods emporium', and in their first day of trading made a total of $4.38. Unlike other retailers at the time they clearly displayed prices on their products to prevent haggling. They also only accepted cash payments, and were the first in America to publish a mail order catalogue, known as the Blue Book (and still in production today).
The store slowly grew over time and in 1853 Charles took primary control, renamed the store 'Tiffany & Company', and shifted the focus to jewellery. This made the company even more successful, and by 1868 they were winning awards for excellence in silverware at the Exposition Universelle in Paris. Two years later, they moved to a new store building at 15 Union Square West. $500,000 was spent fitting it out and it was so opulent that it was dubbed 'the palace of jewels'.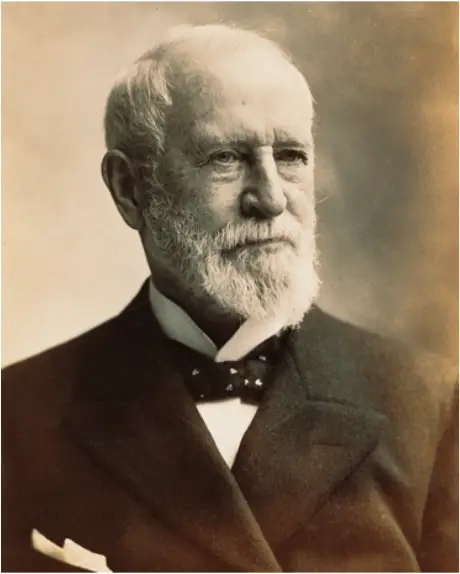 In 1878, Charles Tiffany purchases something big – literally! A 287 carat fancy yellow diamond, which is cut to 128.54 carats and named the Tiffany Diamond. It was this that firmly placed Tiffany and Co. as a diamond jewellery specialist, as well as silverware experts. That same year, they also won the gold medal for jewellery and the grand prize for silverware at the paris Exposition, further adding to the brand's prestige.
In 1880 Charles Lewis Tiffany made a huge leap forward in the business,designing what is still known by many as the Tiffany setting. It consisted of 6 miniscule metal prongs positioned at equal distance around a gemstone to keep it firmly in place, yet still let the maximum amout of  light through for an unbeatable sparkle. It's still the go-to setting for solitaire diamond engagement rings today.
Over the next fifty years or so, Tiffany & Co. was involved in several high profile events that attracted fame (and fortune) to its name. They bought the French crown jewels, revised the Great Seal of the United States and the Medal of Honour for the US Navy (the Tiffany Cross), and designed the famous 'NY' logo for the New York Yankees.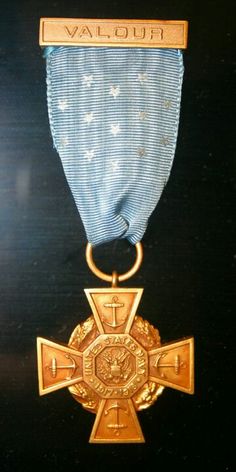 It was also during this period that the company began searching for top quality gemstones – coloured varieties as well as diamonds – to use in their jewellery pieces. From the 1890s onwards their dedicated gemologist George Kunz travelled all over the world to find the rarest varieties. Among others, he introduced Tanzanite and Morganite into Tiffany jewellery and popularised them for the mass market. He even discovered a new gem – aptly named Kunzite!
In 1902 Tiffany appointed their first design director to create magnificent pieces around these gems. That person was Louis Comfort Tiffany, son of Charles and a world leader in the art nouveau movement. By 1926, he had managed to get the entire US to adopt Tiffany's standards of purity for platinum, proving once again their power despite their still small size. Tiffany & Co. are also largely responsible for the worldwide adoption of metric carat system used to measure a gemstone's size.
Now a fully established, world famous luxury jewellery brand, it was time for Tiffany to take their retail store up a level. In 1940 they moved to what is still their flagship store on the corner of 5th Avenue and 57th Street in Manhattan. The famous building appeared in the Audrey Hepburn film 'Breakfast at Tiffany's' and is considered an icon of New York City to this day. Their inventive and beautiful window displays designed by Gene Moore proved very popular.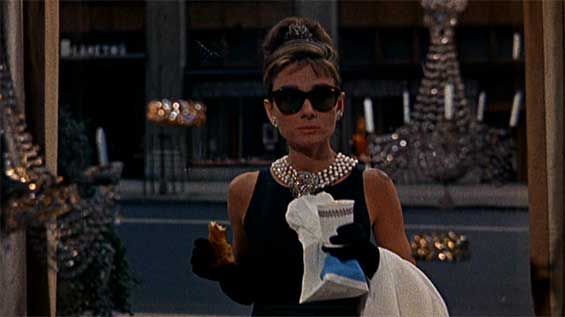 'Breakfast at Tiffany's' is probably the most famous example of Tiffany's influence on popular culture, but there are plenty more. In Gentlemen Prefer Blondes, Marilyn Monroe sings 'Diamonds are a Girl's Best Friend' in which Tiffany's is mentioned twice. They also get a mention in Ertha Kitt's song 'Santa Baby', a scene takes place in the flagship store in 'Sleepless in Seattle', and there was even a character named 'Tiffany Case' in a James Bond film!
Over the years Tiffany & Co. has worked with many iconic jewellery designers, including Jean Schlumberger, Paloma Picasso and Elsa Peretti – even Andy Warhol got involved, designed a series of Christmas greeting cards! From the 1990s onwards amid another global recession however, they decided to make their products more accessible to the mass market and began selling diamond engagement rings for as little as $850. As environmental concerns around the world grew, they also set up the Tiffany & Co. foundation in 2000 with a mission of 'environmental preservation and social responsibility'.
These days, Tiffany & Co. operates over 300 stores in countries all over the world, and is arguably the most well known and most prestigious jewellery brand in the world. Since the beginning, they've kept that special, iconic blue box, but have been one of the most progressive companies in the jewellery industry when it comes to design, standards and ethics. Not bad for a boy from Connecticut who started with a stationery store!