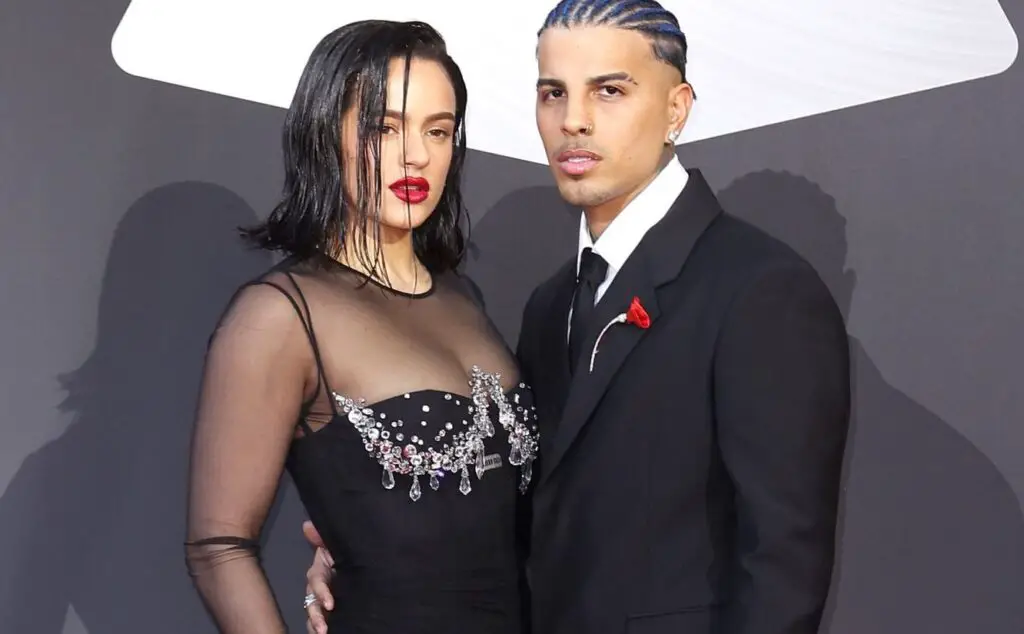 When it comes to love and style, Rosalía and Rauw Alejandro are a power couple that captures the world's attention. 
The artists made the announcement in the music video for their new track, "BESO," which covers the pair's three-year relationship. We see intimate scenes from the power couple's time together, including clips of them waking up together, hanging out backstage and traveling. In the final scene, the music fades and the screen is taken over by a phone clip of Rosalía wiping happy tears off her face and showing her diamond engagement ring.
We're crying too.
Rosalía said "sí" to Rauw's heartfelt proposal, and now all eyes are on the exquisite engagement ring. In this blog post, we delve into the details of Rosalía's stunning ring.
What does Rosalia's engagement ring look like?
Rosalia's engagement ring features a 3.5-carat round brilliant diamond center stone flanked by a cluster of three round accent diamonds on each side set in platinum. 
Think of it as a twist on the traditional three stone ring. Traditional three-stone engagement rings feature a larger center diamond and a single smaller diamond flanking each side, while Rosalía's ring features three small diamonds on each side with three small round diamonds forming in the shape of a triangle. 
We might be stretching here, but three diamonds on each side could represent the couple's three years together and/or to their three songs. 
Who designed Rosalia's engagement ring?
Internet sleuth's have managed to find Rosalia's engagement ring on CustomMade.com, after she posted an image with the box in frame. Custom Made used distinctive red boxes, and fans then got to searching. Quickly, they came across a ring that looked almost identical to the one on Rosalia's finger. This ring has the same round brilliant center stone and clustered accent stones, but even better, it also has initials. emblazoned on the undergallery – RR's. 
This could be a coincidence, but Rosalia all but confirmed it for us when she revealed her tattoo on the sole of her foot. You guessed, it, RR, in the same design as the ring.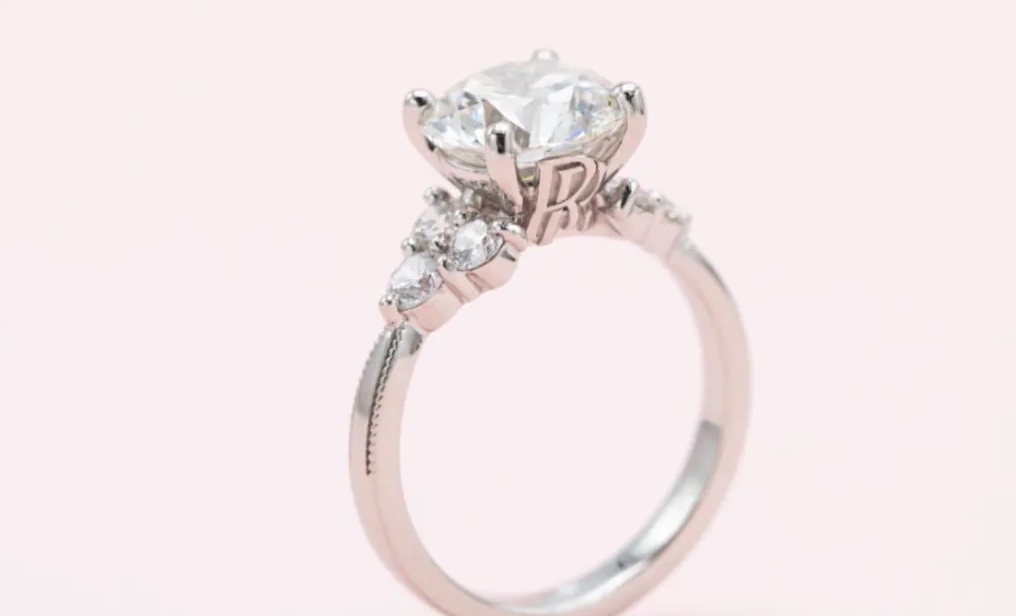 How much is Rosalia's engagement ring worth?
We can't be sure, but we can give a ballpark based on the center diamond being around 3-4 carat, set into a vintage style design with diamond trefoil side stones. We'd estimate Rosalía's rock has an estimated cost of $180-200,000.
And we'd say it's worth every penny for our favorite couple. Roll on the wedding.