Love is definitely all around. In a twist of fate, actress Talulah Riley, once wedded to Elon Musk, has found her heart's delight in the arms of Love Actually star Thomas Brodie-Sangster. 
The pair met on the set of the FX series "Pistols" where they portrayed real-life figures from the punk era, but they kept their romantic connection under the radar, blossoming behind the scenes.
In March 2022, they set tongues wagging as they stepped onto the red carpet at the British Academy Film Awards Gala Dinner, confirming their status as a couple. Just over a year later, we've got more than just a relationship to talk about. We've got a ring. 
Thomas took to Instagram recently  to reveal that he had popped the question in a playful nod to his cinematic legacy, writing: "Happy to announce that Talulah and I are engaged. Love is all around."
Here's everything you need to know about Talulah Riley's engagement ring.
What Does Talulah's Engagement Ring Look Like?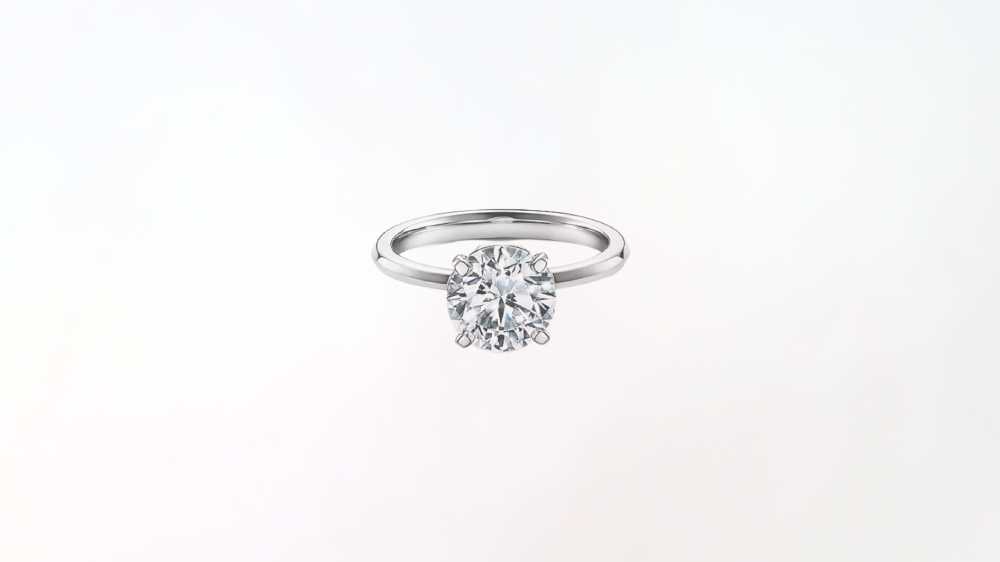 Talulah's engagement ring is a solitaire round-cut diamond weighing 2 or 3 carats. 
Tasteful and understated, yet featuring an incredible amount of sparkle, a notable characteristic of a round cut, the design is timeless. 
Round cuts are a popular option for engagement rings due to their white light reflection. This ability to reflect light well comes from the cut: it typically has 57 or 58 facets, which are the flat polished surfaces that reflect light and create the diamond's sparkle and brilliance. The round cut is often referred to as a "brilliant" cut due to its ability to maximize the diamond's natural brilliance and fire (the colorful flashes of light that diamonds emit).
The round cut has been a popular choice for centuries, making it a timeless and classic option. Its enduring appeal means that it won't go out of fashion, ensuring that your engagement ring remains stylish for generations to come.
How Much Is Talulah's Ring Worth?
The notoriously private couple haven't shared much about the ring. We don't know the designer, and therefore it's difficult to put a price tag on the gem. Given this is Thomas' first engagement, we don't imagine he's scrimped on the cost.
While this is a first try in marriage for Thomas, Talulah was previously married to Elon Musk – twice! Their marriage journey began in 2010, ending briefly in divorce in 2012, before remarrying in 2012. Again, their paths ultimately diverged but they've maintained a genuine connection and a place in each other's lives.
Among those offering their best wishes to the couple was none other than Elon Musk himself. His message of "Congratulations!" accompanied by a heart emoji echoed the amicable nature of their relationship. 
Here's to the happy couple!