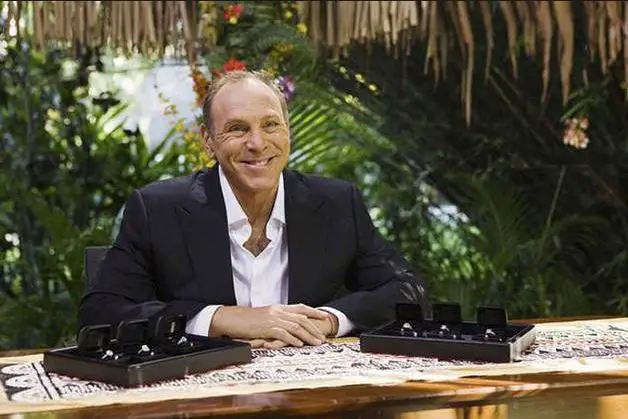 If you don't recognise Neil Lane's name, you'll most likely recognise some of his work. Neil is the Los Angeles jeweller behind some of the most photographer engagement rings in Hollywood. Starting with a tiny stall in an LA antiques centre in the late 1980s, he has built his business from the ground up to become one of the most sought after jewellery designers in the world. You can spot his creations on the likes of Emily Blunt, Miley Cyrus, Jennifer Lopez, and many many more stunning celebrities.
He doesn't often give in-depth interviews about his business, his designs or the a-listers he's worked with, but Racked recently got a sit-down chat with the man himself and it's a fascinating read. Here's exactly what Mr. Lane thinks about engagement rings, the celebrities he creates them for and which iconic pieces he wishes he had designed…
The owner of his first 'celebrity' engagement ring will surprise you…
Neil Lane started out as a virtually unknown jeweller in the late 1980s – certainly, he was unknown to most of Hollywood's elite. But despite that, the first celebrity engagement ring he created was for none other than… four-time Oscar nominee Annette Bening, given to her by fourteen-time Oscar nominee Warren Beatty. Lane didn't even know who he was designing the piece for until he saw Bening wearing it at an event!
Some of his favourite creations belong to…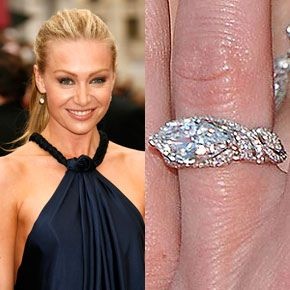 *Drumroll please*…. Kate Hudson's first engagement ring Chris Robinson (and probably her second from Matt Bellamy too), Miley Cyrus' vintage inspired rock from Liam Hemsworth, Jenna Dewan-Tatum's ring from Channing Tatum, and Portia De Rossi's stunning sideways-set marquise engagement ring from Ellen DeGeneres are some of Neil's personal favourites. He worked with each couple individually, and some took months for the design to be finalised. That's dedication!
He has a controversial opinion on Kate Middleton's engagement ring…
Well, sort of. While he loves the romantic story of the young Prince and the 'ordinary' girl falling in love, he's doesn't see why her engagement ring is such a big deal. Apparently it hasn't really influenced jewellery trends in the US because 'we're not a nation where a coloured gemstone represents a marriage ring'. In fact, he claims he's actually seeing more white diamonds than anything else in the UK these days. While the latter may be true, we'll have to agree to disagree on his first opinion.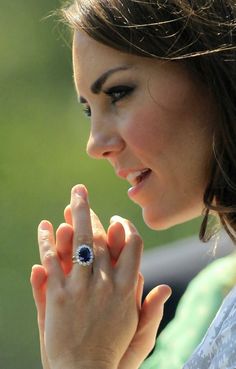 He DOES NOT do replica rings for non-celebrities…
Lane says 'regular' customers come to him all the time looking for engagement rings just like the one their favourite celebrity wears. While he's very much in favour of clients bringing ideas and a sense of what they want to the table, he has not and never will create an exact replica of a celebrity ring he has already created. Everyone deserves to have a one of a kind engagement ring, after all. He is, however, happy to use celebrity rings as inspiration.
The jewellery trends on his watch list include…
Neil picks out three big trends that he thinks are set to become more and more prominent in the coming years; mixed metals, rising popularity of alternative diamond cuts (as opposed to the traditional round brilliant and princess cuts), and most importantly of all, DETAILS. More and more of his customers are requesting details under the diamond, scrollwork, and pave work for a start. People are much more interested in the little details and making their ring even more special and personal to them.
Read the full article here.