Valentine's Day may have been last month, but we believe there's room for romance every day! We love a good love story. Here's 10 of our favourites from some famous faces throughout history…
Victoria and David Beckham
For former Spice Girl turned fashion designer Victoria Beckham and her husband of 18 years, soccer star David Beckham, it really was love at first sight. The pair were the hottest 'IT" couple of the 1990s and 2000s, but they met long before David had his first sniff of fame – he was only just starting out at the team that made him a sports hero, Manchester United. Victoria turned up in the player's lounge one night (she admits the exact details are little hazy due to a few too many alcoholic beverages) and noticed him standing off to one side with his family while everyone else was at the bar. She immediately took a shine to him, and wrote her number on his London to Manchester plane ticket, which he still has to this day (aww). 20 years later and the rock steady couple has four children.
Carey Mulligan and Marcus Mumford
This story is almost too cute to be true… but it is! Actress Carey Mulligan (you've seen her in Drive, The Great Gatsby, and much more) and Mumford and Sons lead singer Marcus Mumford apparently attended the same church group as kids for a time and were childhood pen pals. Although they lost contact over the years, eventually their paths crossed once again – not difficult really, given that they both became pretty famous faces. What followed was a whirlwind romance that culminated in a wedding officiated by Marcus' parents, just 9 months after they began 'officially' dating. Seems like these two have loved each other all their lives, so why wait? They now have one daughter together, and we hope they have a lifetime of happiness!
Ashton Kutcher and Mila Kunis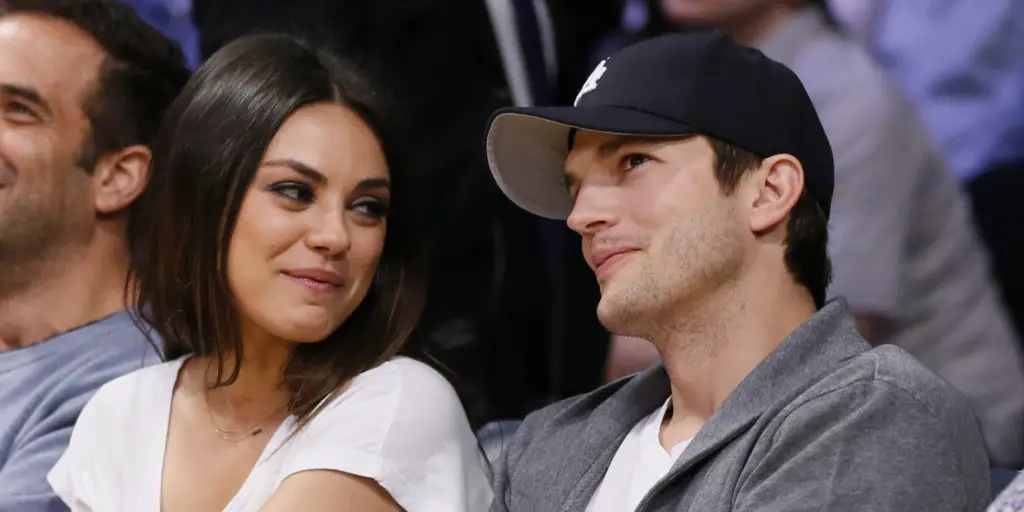 One of our favourite Hollywood couples, the love story of Ashton Kutcher and Mila Kunis stretches back to when Mila was barely a teenager. They starred together as an on screen couple in That 70s Show, and when Mila was 14, her first on-screen kiss was with Ashton. Because she kind-of-but-not-really had a teenage crush on him, she was ridiculously nervous (how sweet!). The pair remained friends after the show, drifting in and out of each other's lives for the next decade or so until one night, at an awards show, Mila found herself admiring a handsome tall man from behind. Lo and behold, the man turned around and was Ashton! Although they started their relationship by being 'friends with benefits', it soon turned into something more. They were married in 2015 and just recently welcomed their second child.
MIke Todd and Elizabeth Taylor
Iconic Hollywood star Elizabeth Taylor is possibly more well known for her personal life than her career; she was married a whopping 8 times to 7 different men! Her love life was marred with ups, downs and sadly a fair share of tragedy. Before she 'stole' best friend Debbie Reynold's husband Eddie Fisher, she was married to film producer Mike Todd (husband number 3) in 1957. Although tempestuous – like most of Elizabeth's relationships – the pair were madly in love. It was the only one of her marriages not to end in divorce, but sadly the reason for that is because Mike died in a plane crash barely one year into their marriage. After his death, a hysterical Taylor sought comfort in the arms of Todd's best friend… Eddie Fisher. Who knows how differently her life could have turned out if it hadn't been for this tragedy?
Johnny Cash and June Carter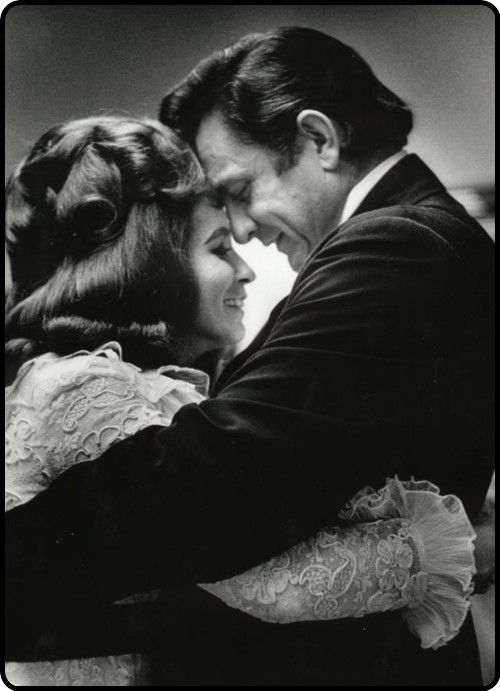 If you've seen Walk the Line, the biopic of legendary musician Johnny Cash, you'll know all about the beautiful love story of his and wife June Carter. Having met backstage at a concert in 1956, Johnny was immediately infatuated with June, and she definitely felt something too although was weary of getting too close to him (which, funnily enough, is what her song Ring of Fire is all about). Johnny never gave up however and proposed multiple times – June didn't say yes until 1968, when he got down on one knee on stage in front of 7000 people. For the next 35 years they toured together and wrote music together, and June helped and supported Johnny through his addiction problems, never once giving up on him. June died in May 2003, and Johnny, frankly he had nothing but music left to live for, followed her just four months later.
Ryan Gosling and Eva Mendes
One of the most private couples in Hollywood – they even kept the birth of their two children a secret until they were several months old – Ryan Gosling and Eva Mendes' love for each other is pretty damn inspiring. The pair were friends for years before eventually co-starring in The Place Beyond the Pines in 2011, where friendship turned into romance. Little else is known about their relationship, which is exactly what we think is so great – they're super committed to keeping everything out of the gossip headlines. For all we know, they could even be married by now! Ryan is gaining a reputation for saying the sweetest things about his lady love in interviews – without actually giving away any personal details. When asked what qualities he looks for in a woman, the actor famously replied 'that she's Eva Mendes. There's nothing else I'm looking for'. How cute!
Marilyn Monroe and Joe DiMaggio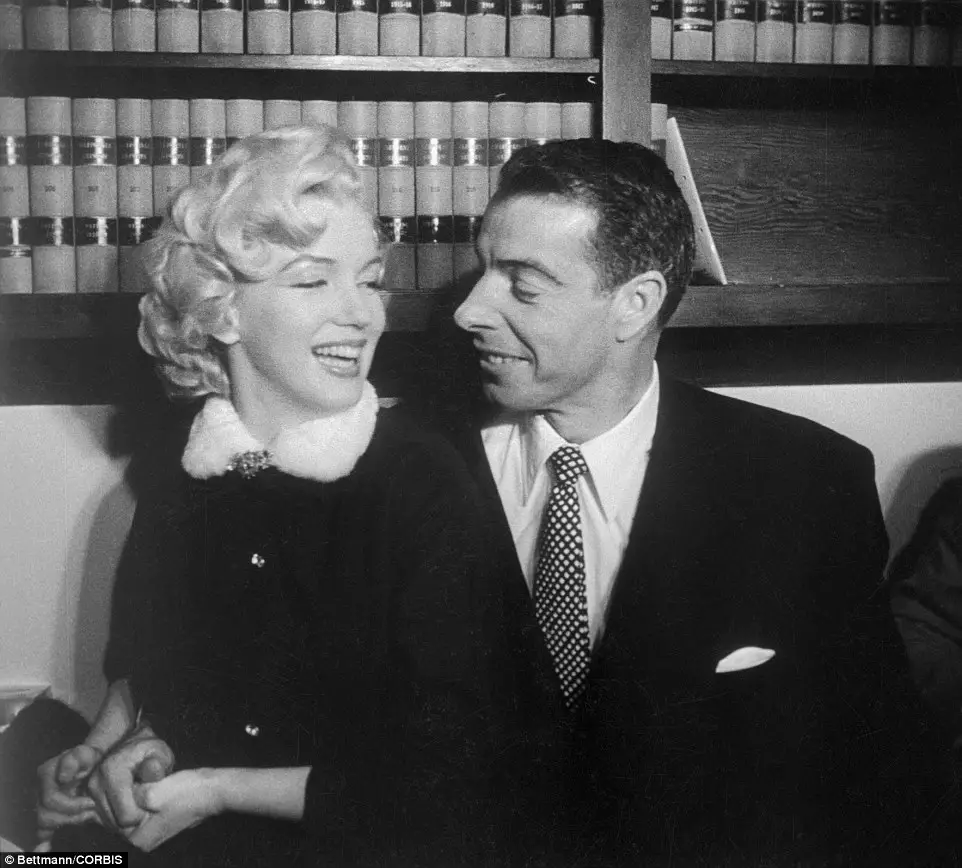 Her alleged affair with JFK is probably what most people think of when it comes to Marilyn Monroe's love life, but her marriage to baseball star Joe DiMaggio is the stuff of tragic romance novels. Initially unwilling to meet Joe because she thought he would be an arrogant athlete, Marilyn was instantly smitten when he turned out be a reserved unassuming young man who showed respect. They eloped in 1954, but the marriage was not a happy one. Marilyn entered a downward spiral afterwards, spending time in psychiatric hospitals and hanging around with people Joe deemed bad influences on her. He took her out of hospital and under his wing, and was reportedly planning to propose again in the lead up to her death. Keeping a promise he made to her early in their relationship, he had red roses delivered to her grave every week without fail for the rest of his life (some 20 years), and never married again. His last words before passing away were 'I'll finally get to see Marilyn'.
Magic and Cookie Johnson
They may have some pretty offbeat names, but former basketball legend Magic Johnson and wife Cookie are one of the most devoted celebrity couples ever. Married for over 25 years with three children, Cookie has stood by and supported Magic through a major life-changing event; he was diagnosed as HIV positive in 1991. At the time, they had been married for just a few weeks and she was pregnant with their first child. Magic chose to make his condition public knowledge and has spent his life since then raising awareness of the disease and helping others; with Cookie right by his side. Although their relationship has had many other ups and downs (as detailed by Cookie in her recent book about their lives), you have to admire the rock solid commitment they have for one another.
Ellen de Generes and Portia De Rossi
Ellen de Generes celebrity story without Portia De Rossi is inspiring enough; when she came out as gay in 1997, her career was almost ruined and she suffered from severe depression. Fast forward 20 years and she was awarded the Presidential Medal of Freedom by Barack Obama for her work advancing LGBT rights. In between, she met, fell in love with, and married actress Portia De Rossi. Portia has also struggled with personal problems as a result of hiding her sexuality, and says that one of the many reasons she fell in love with Ellen was because she helped her finally accept herself for who she is. Even after more than a decade together, this couple are still one of the most loved up in Hollywood, and admit that their love for each other is still growing every day.  
George and Amal Clooney
Hollywood's current power couple of the century, long time bachelor George Clooney and his wife, human rights lawyer Amal Alamuddin, just recently announced that they're expecting twins. They met through a mutual friend in George's favourite getaway spot, Lake Como in Italy. He immediately took a shine to the 'extraordinary' Amal, but she resisted at first. So he did things the old fashioned way; writing, calling, and generally wooing her in typical Hollywood movie style. One of his pick-ups lines suggested that the 'most handsome man in Hollywood' and the 'most beautiful lawyer in the world' (both titles bestowed on them by magazines) should do the world a favour and hang out sometime. She eventually agreed to a date, and six months later they were engaged! A star studded wedding in Venice followed, and now they've created what will surely the most gorgeous children that have ever existed.