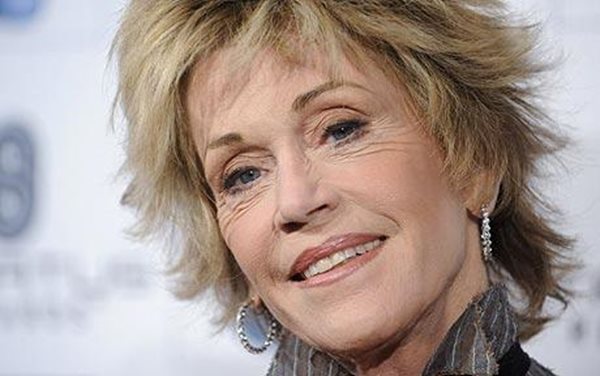 Jane Fonda has lead a long and colourful life so far. She's won a Best Actress Oscar twice (and been nominated several more times), launched a long-running series of workout videos which have sold over 17 million copies, and has lent her voice and profile to various political activist campaigns including the Vietnam war, violence against women and arctic drilling. And that's the just the tip of the iceberg (see what we did there?)
Now a sprightly 78 years of age, she's decided to auction some of the more iconic material possessions that she has come to own over the decades. Included among them is the leotard from her original bestselling workout video Jane Fonda's Workout, an Yves Saint Laurent suit  she wore when accepting her first Oscar, her senior high school yearbook from 1955, an Andy Warhol artwork of her as Barbarella, and plenty of glittering jewellery.
The two standout pieces however are a jaw-droppingly gorgeous lace wedding dress from her marriage to Ted Turner in 1991 and the dazzling opal engagement ring he gave her. With Fonda being a world famous actress and Turner a billionaire media mogul, this was arguably the most high-profile of Fonda's three marriages. So it makes sense that she had one hell of a ring to show for it.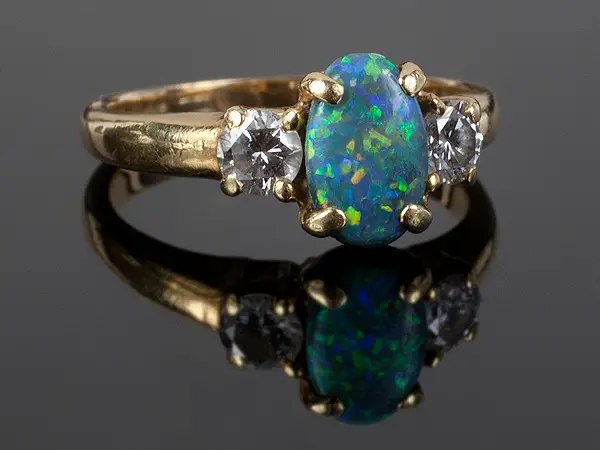 You may know opals as being a white opaque colour, maybe with some flashes of green-ish, pink-ish light.Fonda's is a much more impressive black opal which emits a kaleidoscope of blues, greens, yellows, oranges and pretty much every other colour if you look carefully enough. It's an oval cut, set with two smaller round diamonds on either side and an 18-carat yellow gold band. It's estimated to be worth somewhere around $2000 – $4000, but how much it will auction for is anyone's guess.
Fonda and Turner divorced back in 2001 in case you were wondering why she'd part with such an awesome piece of bling. The old myth that opals are bad luck could also have something to do with it; in the Middle Ages people believed opals had magical properties and that if they were given or accepted as a gift, the wearer would be cursed. Apart from her marriages Jane seems to be leading a good life so far, so maybe she just wanted to get rid of some clutter!
Either way, this ring is fabulous. Simple and elegant with that wow factor as well as a hint of traditionalism, and the opal is simply mesmerizing. We'd happily accept it, bad luck or no. If only we had several thousand dollars to spare…