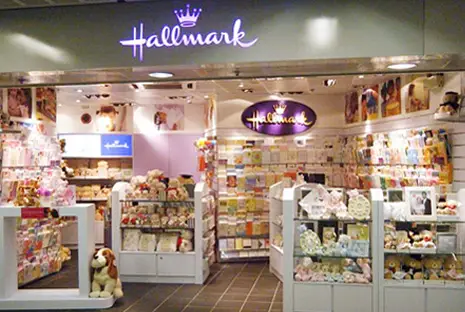 Yes, that's Hallmark the greeting card company.
They've been making greeting cards and gifts since 1910, so it's about time they branched out into other areas of the happiness business. In partnership with JC Penney, the famous card makers have launched a line of 20 engagement rings just in time for the busy proposal season. Hallmark actually already launched a jewellery line with JC Penney, which silver and diamond pendants, bracelets and earrings. It served as a good pilot test, and now they intend to try out this new concept between the holiday season and Valentine's Day (which is statistically speaking the most common time for couples to get engaged). If it goes well, there's a chance we may see Hallmark engagement rings becoming a more permanent fixture on the jewellery market.
Called the Heart of Hallmark collection, the range includes three 'bridal sets' of engagement rings and wedding bands along with several other engagement ring designs. They're priced from $1700 to $6000 which, taking account of the market as a whole, is pretty damn reasonable.
The designs are mostly white gold, with a few yellow gold options and one or two mixed metal styles with rose gold accents. They've kept it pretty traditional for the most part with round brilliant and princess cuts, but there's plenty of modern touches including pave and halo settings, detailed shoulders and split shanks. The iconic Hallmark crown logo is engraved on the inside of each band.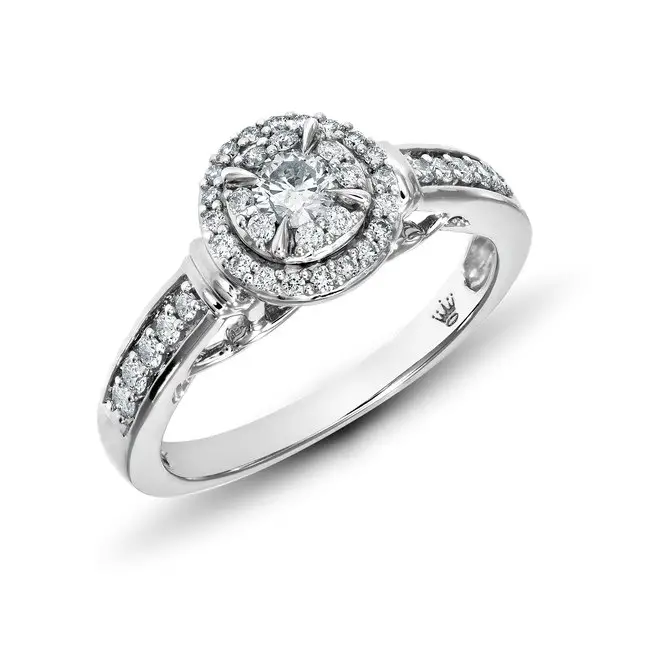 Katy Briggs, one of the leaders behind the campaign, said they wanted to 'bring great value at great prices…. We went higher rather than lower on clarity and colour. We're trying to make sure we're bringing a quality product to the Hallmark brand.'
Each engagement ring comes contains a small card (of course) in the box that allows you to commemorate your proposal story, including details such as the date, place and how it happened, which is actually a really nice idea if you ask us.
If you want a Hallmark engagement ring, you'll have to purchase it on JC Penney's jewellery site or get yourself down to one of 30 selected stores across the US.
As Hallmark themselves so aptly said, 'happily ever after – is just the beginning'. Shop the range here:
http://www.jcpenney.com/g/view-all-modern-bride/N-bwo44Dgm9mydZ1z0orh6