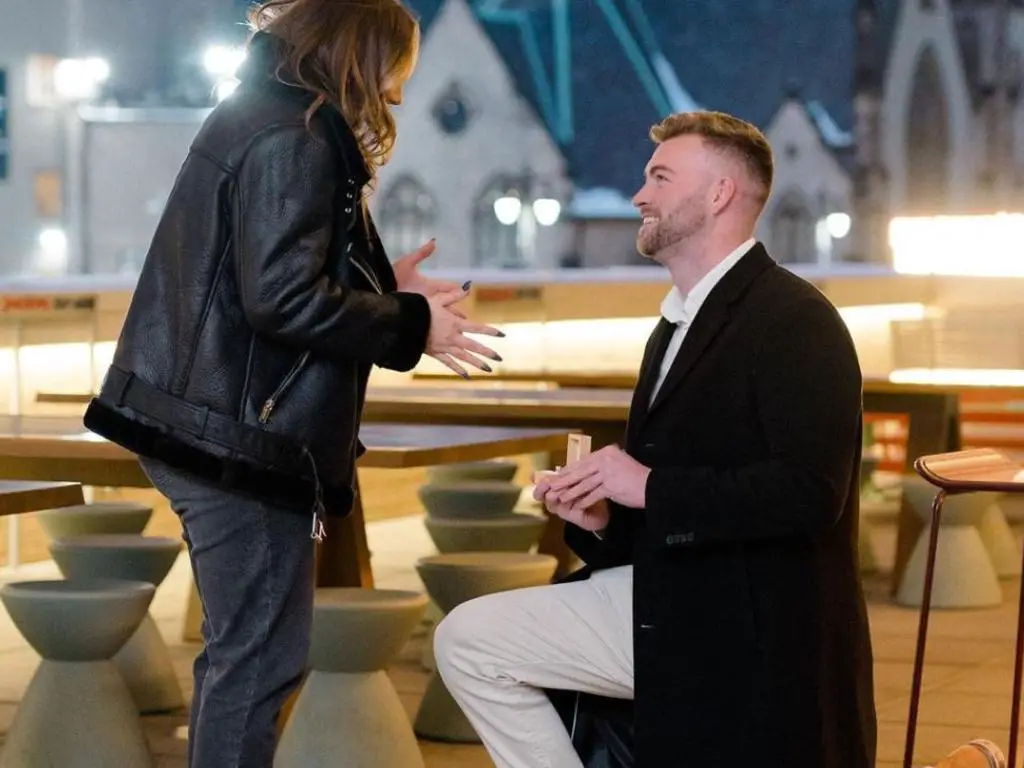 His knees were weak, his arms were heavy – but he popped the question (and she said yes!).
Hailie Jade Scott — the daughter of Eminem and the subject of over twenty of his songs —  just got engaged to her longtime boyfriend, Evan McClintock. 
Little Hailie is officially grown. The couple, who have been dating since 2016, met while students at Michigan State University. One proposal and a beautiful ring later and they're heading for the aisle. 
Here's everything you need to know about Hailie's engagement ring. 
What Does Hailie Jade's Engagement Ring Look Like?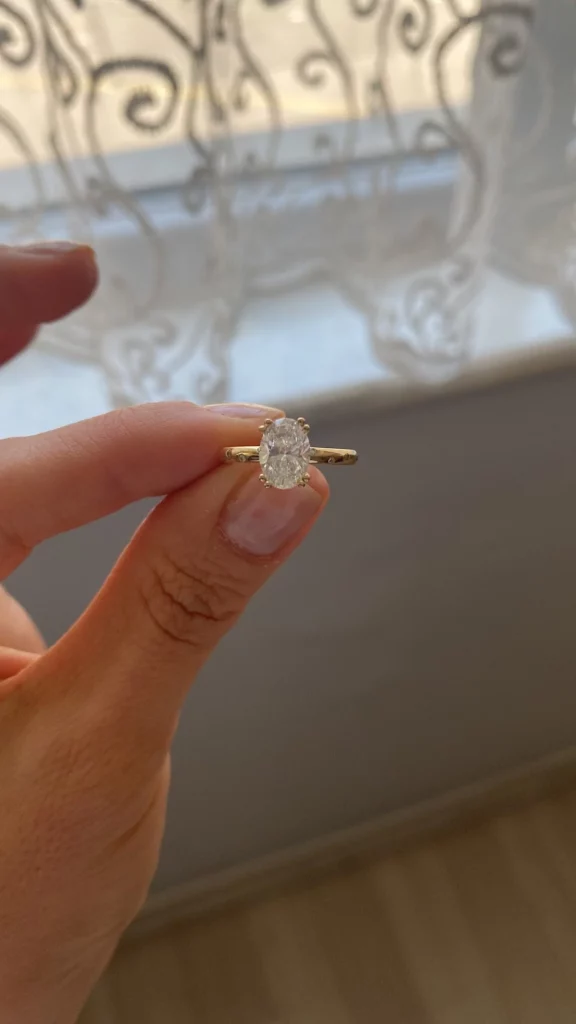 The Just a Little Shady podcast host's impressive engagement ring boasts an oval-cut diamond, estimated to be between 2 to 4 carats, in a classic four-prong setting on a slim, yellow gold band. 
The band can't be more than 2.5mm-wide, shifting the primary focus onto the diamond. Charmingly understated, yet every bit effective. The oval cut itself combines the classic appeal of a round cut with an elongated shape, creating a balanced and graceful silhouette.
While the oval cut is modern, Hailie's ring also evokes a sense of vintage charm, making it a timeless design that can withstand the test of time. 
How Much Was Hailie's Ring?
The cost of an engagement ring will differ based on a number of different characteristics, from cut, to clarity and carat. Depending on the carat weight, we'd estimate Hailie Jade's ring value to be worth between $20,000-$40,000. There's nothing shady about that.
A beautiful ring for a beautiful pair — congratulations to the happy couple. Do we think we'll get an Eminem sing-song at the wedding?