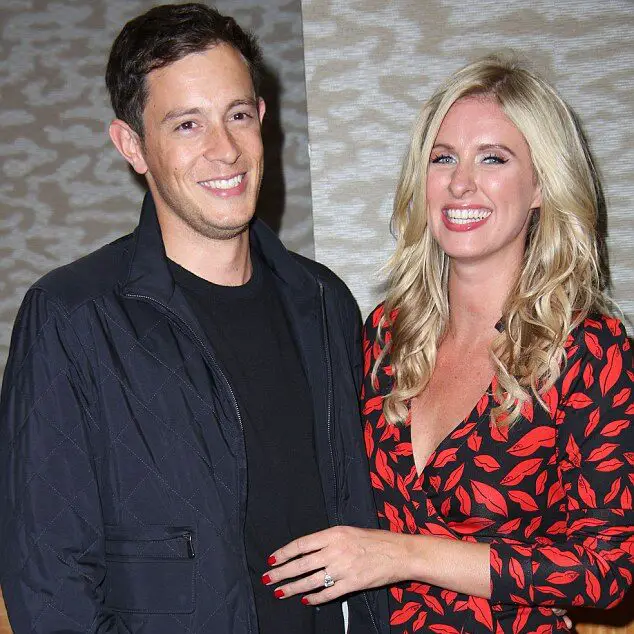 Nicky Hilton, the American businesswoman, socialite, and heiress, got engaged to her longtime boyfriend, James Rothschild, has been off the market since 2014. 
The couple got engaged during a romantic boat ride on Lake Como in Italy, where James proposed with a stunning engagement ring. It's a showstopper, and we expected nothing less from the heiress.
But what kind of ring is it? Who designed it? And how much would it set you back?
We've got everything you need to know about Nicky Hilton's engagement ring.
What Kind of Ring is It?
Source: Brides
Nicky's engagement ring is a beauty, featuring a large,square diamond set in a halo of smaller diamonds. The center diamond — a Royal Asscher Cut — is estimated to be around 6 carats, with a color grade of D and a clarity grade of VS1.
The Royal Asscher Cut Diamond is a specific type of diamond cut that was developed by the Royal Asscher Diamond Company in 2001. 
It is similar in appearance to other square or rectangular shaped diamonds, but it has a few distinct characteristics that set it apart. First, it has 74 facets, compared to the 58 facets found in a traditional round brilliant cut diamond. This creates a more brilliant and sparkly appearance, as the extra facets reflect light in different ways.
It also has a unique pattern of concentric squares in the center of the diamond, created by  the way the diamond is cut. This reflects light in a mesmerizing way.
One of the most significant features of the ring is the way the smaller diamonds are set in a halo around the center diamond, giving it a glamorous and timeless look. The band of the ring is also encrusted with diamonds, adding even more sparkle to the already stunning piece of jewelry. Basically, it's an absolute gem. 
Who Designed Nicky Hilton's Engagement Ring?
Nicky Hilton's engagement ring was designed by Jessica McCormack, a British jewelry designer who is known for her contemporary designs that blend traditional craftsmanship with modern aesthetics. 
Nicky Hilton explained the inspiration behind the ring: "My husband, James, knew I always admired my mother's classic Asscher-cut ring," Nicky said. 
James enlisted McCormack to create a bespoke design with a 6-carat royal Asscher-cut diamond in a three-stone setting with a platinum band. "I was completely blindsided when he proposed. I had no part in the design, but I knew I was in good hands. James does have the best taste of any person I have ever met."
The ring was so well-received that McCormack later released a version for her own jewelry line.
How Much Did Nicky Hilton's Engagement Ring Cost?
The cost of the ring has not been revealed, but experts estimated that Nicky Hilton's engagement ring is worth around $2.5 million, given the size and quality of the diamond.
In an interview with People Magazine, Nicky gushed about her engagement ring, saying, "It's so gorgeous and I'm so in love with it. I stare at it all the time." She also revealed that she had no idea James was going to propose, saying, "I was so surprised. I never thought he would do it in a million years. It was very romantic and very sweet."
Nicky Hilton's engagement ring is a true showstopper. And with the help of Jessica McCormack, James Rothschild was able to create a ring that perfectly reflected Nicky.