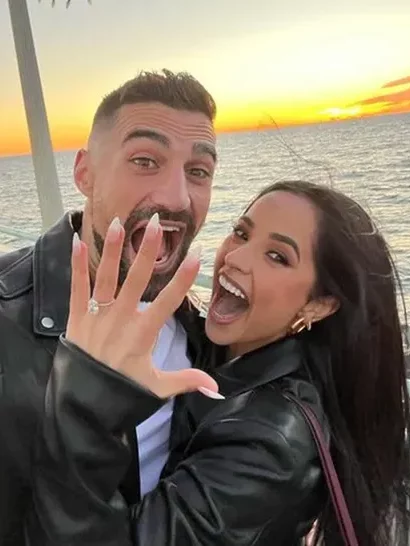 Becky G is getting married! The 25-year-old award-winning singer took to social media in late 2022 to share the news with her fans, and we can't stop talking about it.
The recording artist that brought us hits such as 'Singing in the Shower' and 'Mamiii' gave us a glimpse of the oceanside proposal from her longtime boyfriend, Sebastian Lletget. "Our spot forever," she captioned the post. While the romantic proposal has captured the hearts of many, what has really caught everyone's attention is the dazzling oval-shaped engagement ring adorning Becky G's finger. 
In this blog post, we'll delve into the intricate details of the ring and reveal everything you need to know about this stunning piece of jewelry. 
Sit back, relax, and get ready to be dazzled.
What does Becky G's engagement ring look like?
The ring features an oval-shaped diamond that is over three carats in size, and set in a two-stone super skinny solitaire with a diamond ban. The band is made of yellow gold, which is a popular choice for engagement rings due to its durability. Not only is it a strong and durable metal, but it also has a natural white luster that complements the diamond perfectly. The handmade band is just 1.5mm in width, which allows the diamond to pop and be the star of the show!
The oval shape of the diamond is also a classic choice for engagement rings, as it creates an elongated appearance that can make the finger appear slimmer. Oval diamonds also tend to have a larger surface area than round diamonds of the same carat weight, making them appear larger and more impressive. 
The combination of the oval-shaped diamond, halo of smaller diamonds, and platinum band create a timeless and elegant look that is sure to be cherished for a lifetime.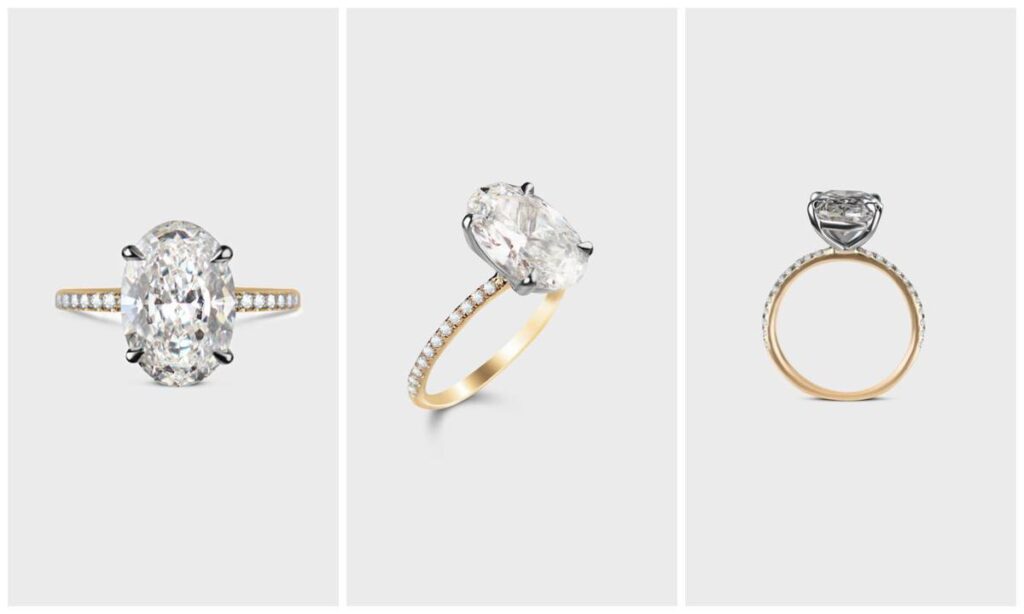 Who designed Becky G's engagement ring?
Becky G's engagement ring was designed by Olivia Landau, a fourth-generation GIA-certified gemologist and founder of The Clear Cut, a popular jewelry company based in New York City. The Clear Cut is known for its personalized and transparent approach to designing engagement rings, and Olivia has gained a reputation for her expertise in diamonds and fine jewelry.
Olivia worked closely with Sebastian Lletget to create the perfect ring for Becky G. She explains: "Sebastian was so amazing to work with! He knew exactly what Becky was looking for and wanted to make sure it was absolutely perfect for her. The oval diamond was our top choice because it is finger flattering and brilliant. We went with the two-tone super skinny solitaire with the yellow gold band with pave diamonds and platinum for the prongs to really make the diamond pop and be the star of the show!".
The result is a stunning piece that reflects Becky G's unique style and personality while also adhering to traditional engagement ring design principles.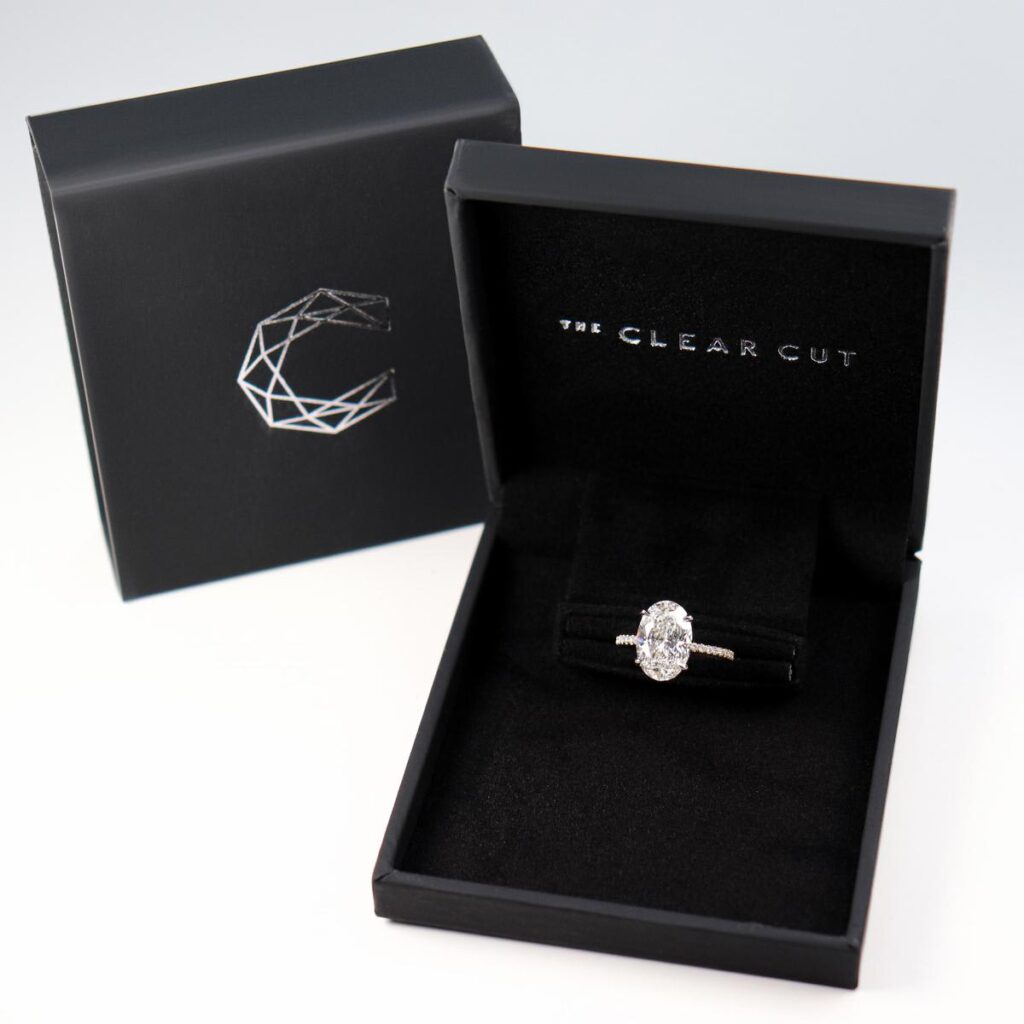 Source: HOLA
How much did her ring cost?
As with most celebrity engagement rings, the exact cost of Becky G's ring has not been publicly disclosed. However, based on the size and quality of the diamond, experts estimate that the ring is worth anywhere from $300,000 to $500,000.
While this may seem like a pretty penny, it's a small price to pay for a piece of jewelry that represents a lifetime of love and commitment. And for Becky G and Sebastian Lletget, their love is well worth every penny.
Becky and Lletget have been dating for seven years now, and they couldn't seem more perfect for each other. "I think a lot of people think relationships just happen — and they don't just happen. To fall in love is one thing, and I think to stay in love is another. I'm so proud of the fact that he's my best friend." 
With nearly a decade of romance and connection under their belts, Becky opened up about their connection "Culturally speaking, there's so much that we take away from one another, and learn from one another. He's an honorary Mexican at this point. He can communicate with my abuelitos… It's really sweet."
And on that note, we're fully on board with the Becky and Lletget wedding.