Every week we pick the best and worst engagement rings to emerge from the land of the rich and famous. This week two classic round diamond rings go head to head…
Engagements happen on a daily basis in showbusiness. Naturally, every bride – whether famous or not – thinks that their own engagement ring is the most beautiful in the world. The rest of us, however, may or may not feel the same. We scour the web every week for the latest celebrity engagement news, and choose what WE feel are the best and worst. It's all done in the spirit of fun, we mean no harm – and of course we wish the best to all of the happy couples! Here are our picks for this week…
The Best: Lizzy Caplan
Most people know Lizzy Caplan as Janis Ian, the goth former friend of Regina George in the now classic teen movie Mean Girls. Lizzy's real life is a lot more fairytale-like however (and would probably disgust Janis!); a glittering movie career, a handsome actor boyfriend, and now a stunning engagement ring to top it all off!
Lizzy's new fiance is British actor Tom Riley. They've been dating for at least 18 months but only made their relationship public 6 months ago when they walked a red carpet event together. It turns out Tom popped the question back in May, but Lizzy has only started wearing her engagement ring in public in the last couple of weeks.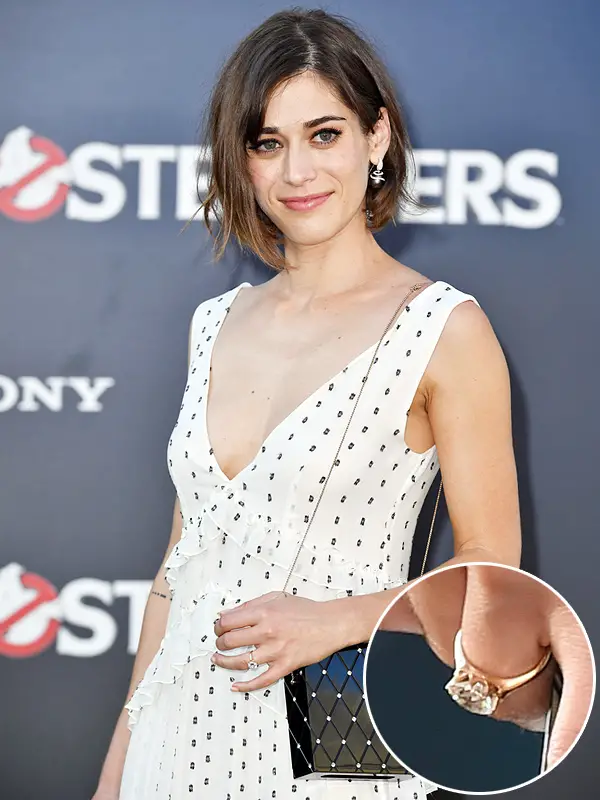 So how does the ring compare to Caplan's Hollywood colleagues? It's definitely not your typical giant platinum and diamond affair. Riley proposed with what looks to be a 2 or 3 carat round brilliant diamond on a simple and on-trend rose gold band. That's it; no fancy detail, no diamond halo, just a big old diamond on a beautiful ring.
Our Verdict:  It's traditional, it's classic, and the rose gold band adds a subtle contemporary touch. We don't often get excited about standard diamond solitaire engagement rings, but we absolutely adore this one. And we can't wait to see more close up pictures of Lizzy's awesome bling.
The Worst: Miranda Kerr
Miranda Kerr is a stunningly beautiful supermodel, so we had high expectations for a stunningly beautiful engagement ring when we heard her boyfriend, Snapchat CEO Evan Spiegel, had popped the question. Miranda was previously engaged to Lord of the Rings actor Orlando Bloom, who gave her a fabulous flower shaped ring made of 9 round diamonds. So did Evan's ring live up to Bloom's… bloom?
The details of the proposal haven't been revealed, but Miranda announced the engagement with none other than an Instagram post with a custom Snapchat filter. Did you really expect anything different from the social media couple of the year?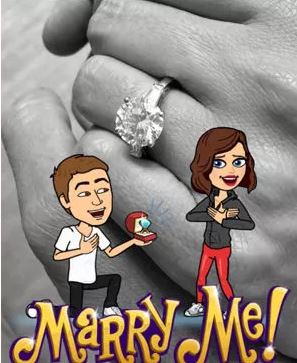 Evan presented Miranda with a classic, traditional, and super stylish solitaire diamond ring. The round brilliant centre diamond is a just-about-right 2.5 carats, and is offset by two baguette diamond stones on the shoulders. A platinum band ties it all together. It's very different to Orlando's quirky but beautiful piece, but that doesn't mean it's better or worse – just different!
Our Verdict: This is also a beautiful engagement ring. We love how the baguette accents give it slight glamorous edge over the traditional diamond solitaire. But sadly we love Lizzy's rose gold number just that little bit more. Still, this is a gorgeous ring that we'd happily wear forever.