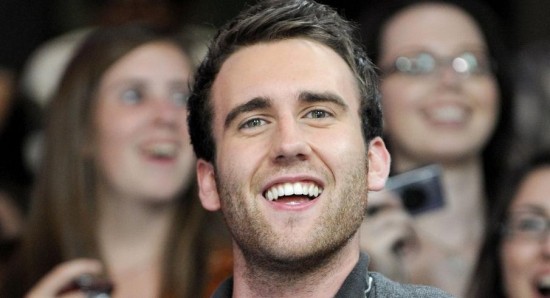 Every week we pick the best and worst engagement rings to emerge from the land of the rich and famous. This week, a Harry Potter star pulled off a magical proposal…
Engagements happen on a daily basis in showbusiness. Naturally, every bride – whether famous or not – thinks that their own engagement ring is the most beautiful in the world. The rest of us, however, may or may not feel the same. We scour the web every week for the latest celebrity engagement news, and choose what WE feel are the best and worst. It's all done in the spirit of fun, we mean no harm – and of course we wish the best to all of the happy couples! Here are our picks for this week…
The Best: Angela Jones
Angela Jones is the beautiful girlfriend of actor Matthew Lewis, otherwise known as Neville Longbottom, the clumsy but kind wizarding classmate of Harry Potter. Now 27, Matthew has come a long way since starring in the Potter movies as a kid and is regularly listed as one of the most handsome kid-to-adult transformations!
Angela, on the other hand, is not an actress but an event planner with Universal Studios. The pair met at a Wizarding World event last summer and a whirlwind romance immediately took off. Matthew proposed under the Eiffel Tower in Paris after 5 months of dating – how's that for romantic?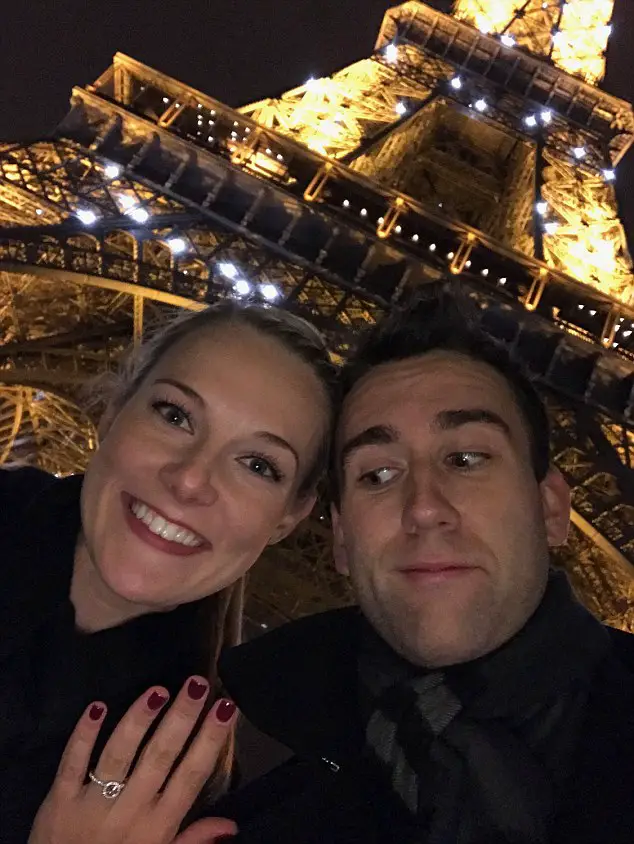 So, let's take a look at the ring. It's a very on-trend oval diamond, we're guessing somewhere around 3+ carats, with a diamond halo and a pave diamond setting. Dainty diamonds everywhere, basically.
Our Verdict: Contemporary, feminine, and simple yet glamorous. This is definitely an engagement ring that any modern bride will covet. We applaud your choice, Mr. Longbottom!
The Worst: Emma Roberts
American Horror Story's star couple, Emma Roberts and Evan Peters, have had one hell of a rollercoaster relationship. They've broken up and reconciled several times, were engaged in between, and even went through a domestic violence incident a few years back. And all in just four years!
Now back together yet again, there are several reports that they're finally ready to walk down the aisle together. Emma has been spotted with some bling on her finger, and rumours are circling that it's an engagement ring. We've yet to see a close up picture of it, but it could very well the same one Evan gave her back in 2013.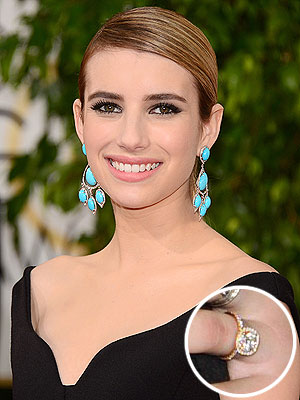 If so, we're talking about a stunning yellow gold engagement ring with a 3 carat round diamond solitaire, and a pave diamond band and micropave halo. Experts estimate its value at somewhere around $37k – $50k, so it's a pretty nice rock.
Our Verdict: It's classic, sophisticated, and very beautiful. We love it, equally as much as Angela's ring if we're being honest. But there can only be one winner, and since this engagement may or may not last going on past history, Matthew and Angela win this round.