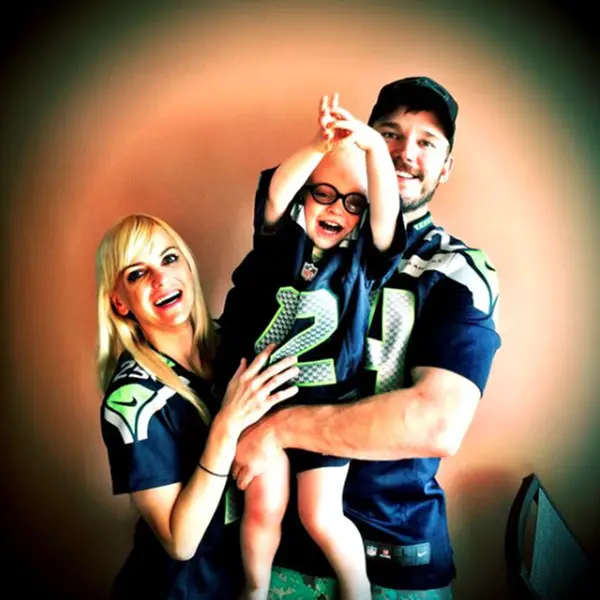 Every week we pick the best and worst engagement rings to emerge from the land of the rich and famous. This week, two blonde bombshell actresses show off some impressive sparklers…
Engagements happen on a daily basis in showbusiness. Naturally, every bride – whether famous or not – thinks that their own engagement ring is the most beautiful in the world. The rest of us, however, may or may not feel the same. We scour the web every week for the latest celebrity engagement news, and choose what WE feel are the best and worst. It's all done in the spirit of fun, we mean no harm – and of course we wish the best to all of the happy couples! Here are our picks for this week…
The Best: Anna Faris
Anna Faris and Chris Pratt have to be one of the cutest Hollywood couples in existence. They met in 2007, got engaged in 2008 and married in Bali in 2009 – long before Chris was the leading action man movie star he is now. They also have a son, Jack, who was born pre-term in 2012 and spent the first month of his life in intensive care. The pair have said that once they've done all they want to do in Hollywood, they want to step away from the limelight and raise their family in the countryside, where they both grew up.
Chris and Anna have come a long way in just a few short years. For that reason, the super romantic Jurassic Park star decided to surprise his beautiful wife with an upgraded engagement ring. And wow, is it a sparkler! She previously sported a small-ish (by celebrity standards) oval diamond solitaire. Her new bling is also an oval diamond – but it looks like at least 6 carats, and is surrounded by a diamond halo too. A yellow gold band adds a classy touch.
Our Verdict: Her old ring was already gorgeous, but this one is more in keeping with Anna and Chris' a-list status. It's glamorous and beautiful, and on-trend while still being completely individual. We love!
The Worst: Margot Robbie
Australian beauty Margot Robbie's star has skyrocketed since she appeared in The Wolf of Wall Street alongside Leonardo DiCaprio back in 2013. That was also the year she started dating assistant director Tom Ackerley, who she met on the set of Suite Francaise. The pair have kept the relationship away from prying photographer's eyes; nobody even knew they were engaged until they announced they had gotten married in December!
Margot's sassy confirmation of the rumours was this Instagram snap, which showed off her ring with a kind-of-but-not-quite rude gesture. We're guessing that was a nod to the paparazzi who tried to sneak some shots of her in her wedding dress on the day. At least we got a good look at the stunning engagement/wedding ring…
It's a small pear shaped diamond in a solitaire setting, on a diamond pave band with a double row of sparkly stones. Very elegant choice, Margot and Tom.
Our Verdict: There's no denying that this is a dazzling and super beautiful engagement ring. It definitely suit's Margot's style, but we're just not a massive fan of pear shaped diamonds. The double pave band is a unique touch, though, so props for that.