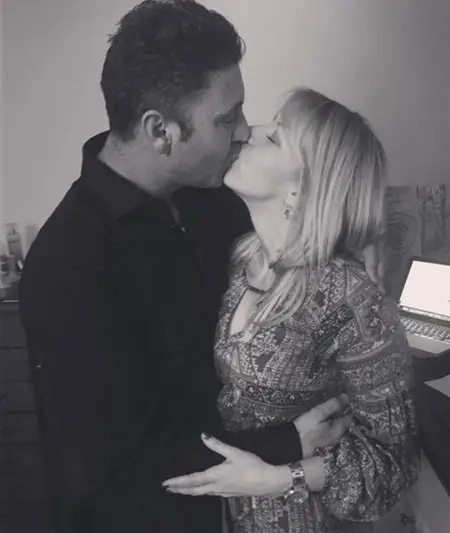 Every week we pick the best and worst engagement rings to emerge from the land of the rich and famous. This week, we take a look at two TV stars who got engaged in the first few weeks of 2016…
Engagements happen on a daily basis in showbusiness. Naturally, every bride – whether famous or not – thinks that their own engagement ring is the most beautiful in the world. The rest of us, however, may or may not feel the same. We scour the web every week for the latest celebrity engagement news, and choose what WE feel are the best and worst. It's all done in the spirit of fun, we mean no harm – and of course we wish the best to all of the happy couples! Here are our picks for this week…
The Best… Rebecca Lo Robertson
Rebecca Robertson is the newest family member to be introduced on reality show Duck Dynasty, which follows the adventures of the Roberts family as they run their slightly weird but somehow very popular business aimed at duck hunters! Her boyfriend John Reed Loflin proposed on New Year's Eve, on the beach in Florida, while the pair were hunting for some pretty sea shells. John had already placed the ring inside one particularly beautiful looking shell, and when Rebecca picked it up, he got down on one knee. How sweet! If you think that story is beautiful, wait until you get a glimpse of the ring…
A far cry from the blinding diamonds common in the world of showbusiness, this is an absolutely stunning art-deco inspired engagement ring. It was designed by Chicago based jeweller Lindsay Lewis, with a helping hand from John and his sister. Rather than a huge diamond, they chose to use Rebecca's favourite stone as the centrepiece; opal. It's a bezel setting with a yellow gold band and features subtle accent details on the side in the form of white and grey diamonds.
Our Verdict: It's so rare to see anything other than a giant diamond in Hollywood, so it's safe to say we LOVE this. In fact, we wish there were more opal engagement rings in the world, because this opaque stone and the way it reveals so many colours under light is mesmerising. The art deco style is also fantastic, and while this ring is definitely big, it stays on the right side of understated glamour.
The Worst… Jodie Sweetin
You probably know Jodie as a long serving cast member of the TV show Full House and its spin-off, Fuller House. After a somewhat rocky road through her showbiz career (she has struggled with substance abuse and had a string of relationships that ended badly), things are finally settling down for the popular actress. She revealed her engagement to her love Justin Hodak two weeks ago, and the pair certainly seem blissfully happy.
So what about the ring? Jodie loves it, captioning the above shot 'Look's like the cats outta the bag! I'm so happy and he did a GREAT job with the ring! Good taste Justin Hodak I love you!' It's an emerald cut diamond with a double halo and a split shank covered in even more diamonds. Classic Hollywood style in other words, and just what a star like her deserves.
Our Verdict: While we're super happy for Jodie and think her ring definitely suits her style and status, we have to admit that we've never been a fan of big, blingy, diamond encrusted rings like this one. Also, judging on the above picture it looks like it might be slightly too big for her finger, and those rings are more difficult than most to get resized. For those reasons, we have to dock some points. Sorry Jodie!