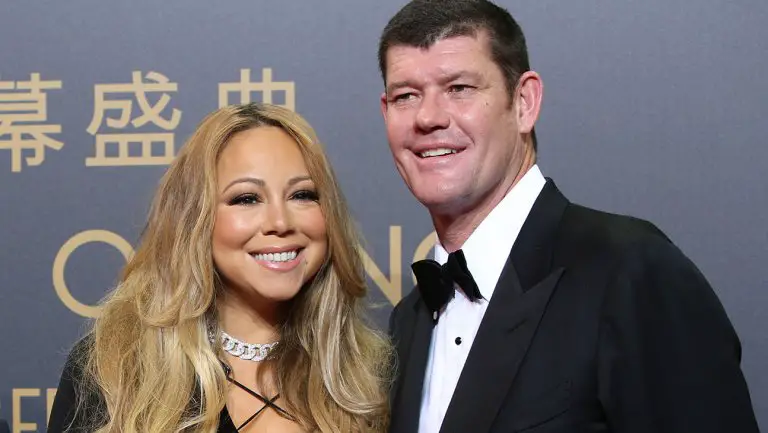 Every week we pick the best and worst engagement rings to emerge from the land of the rich and famous. These two engagements (well, one rumoured engagement and one official) and their accompanying rings couldn't be more different…
Engagements happen on a daily basis in showbusiness. Naturally, every bride – whether famous or not – thinks that their own engagement ring is the most beautiful in the world. The rest of us, however, may or may not feel the same. We scour the web every week for the latest celebrity engagement news, and choose what WE feel are the best and worst. It's all done in the spirit of fun, we mean no harm – and of course we wish the best to all of the happy couples! Here are our picks for this week…
The Best… Kelly Brook
Kelly Brook is a British model and actress, and just so happens to be a former girlfriend of Jason Statham, who featured in our Ring Picks last week! These days she's in a very happy relationship with fellow model and athlete Jeremy Parisi. Snaps of the besotted couple regularly appear on their respective social media accounts, but a few in particular have sparked interest.
Take the above as an example: by all accounts, that's a diamond ring on Kelly's engagement finger. The star has denied all proposal rumours, but we're not entirely convinced. Either way, it's a beautifully simple round brilliant diamond, set quite high on what appears to be a gold (or  maybe rose gold)? band. Practical but still eye-catching, and more than likely worth a pretty penny too considering Kelly's impeccable tastes.
Our Verdict: Simple, elegant, beautiful. There aren't enough engagement rings like this around in the world of the rich and famous. It may or may not be the real deal, but if/when Kelly eventually gets 'officially' engaged, we hope her ring looks something like this.
The Worst… Mariah Carey
If you're at all familiar with pop music from the 1980s onwards, or Christmas pop hits for that matter, you'll know Mariah Carey. With a reputation as one of the original 'divas' of music, she's certainly a lady who knows what she wants. Just yesterday the star announced her engagement to billionaire investor James Packer, which is set to be the third marriage for Mariah (the first was to Tommy Mottola and the second to Nick Cannon).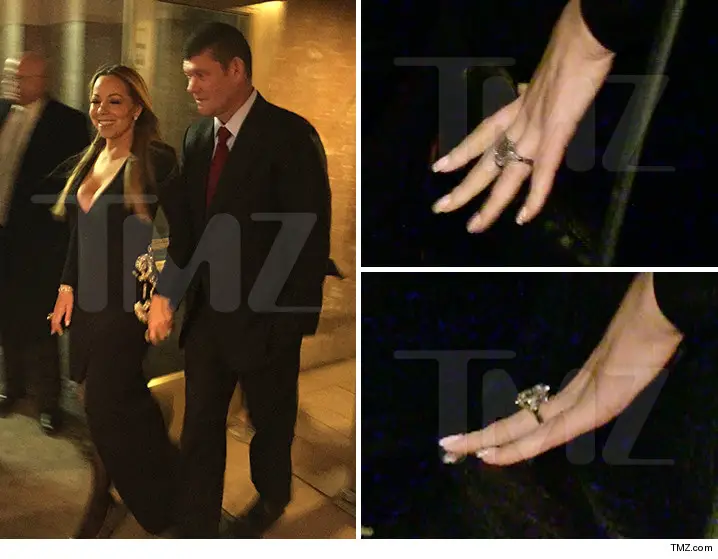 As you might expect, the ring is basically the size of an iceberg – and that's not much of an exaggeration. No close up shots have surfaced yet, but TMZ have captured some snaps and it's safe to say that this is one of the biggest rings on any celebrity's finger. It's an emerald cut diamond with baguettes either side. It looks like yellow gold in the shot below, but we'd be surprised if Mariah settled for anything less than platinum.
Our Verdict: Well, it's a bit… big. Obviously it's entirely fitting for Ms Carey's style, but for anyone else we know – even most celebrities – it's just too much. That said, we look forward to being blinded by this rock some time in the near future.