Every week we pick the best and worst engagement rings to emerge from the land of the rich and famous. This week, it's on-trend vs. vintage styles up against one another…
Engagements happen on a daily basis in showbusiness. Naturally, every bride – whether famous or not – thinks that their own engagement ring is the most beautiful in the world. The rest of us, however, may or may not feel the same. We scour the web every week for the latest celebrity engagement news, and choose what WE feel are the best and worst. It's all done in the spirit of fun, we mean no harm – and of course we wish the best to all of the happy couples! Here are our picks for this week…
The Best: Colton Haynes
You may know Colton Haynes for his egotistic teenager turned violent werewolf character, Jackson Whittemore, in the MTV Series Teen Wolf. Or as the Green Arrow's sidekick, Arsenal/Roy Harper, in superhero series Arrow. Or even for his modelling days, when he appeared in campaigns for the likes of Abercrombie & Fitch and Ralph Lauren. Colton already has a long and successful career in showbusiness, and he's still under 30. Not too shabby, right?
It hasn't been plain sailing for Colton, however. He has suffered from anxiety for his entire adult life and has also had to deal with public reaction to the fact that he's gay. Thankfully, he's come through the other side intact… and in love! Colton began dating celebrity florist and writer Jeff Leatham last year, and the pair of 'country boys' (Hayes grew up in Kansas and Leatham in Utah) hit it off immediately. Jeff proposed in March with fireworks, a lead-in by none other than Cher herself, and a fabulous engagement ring.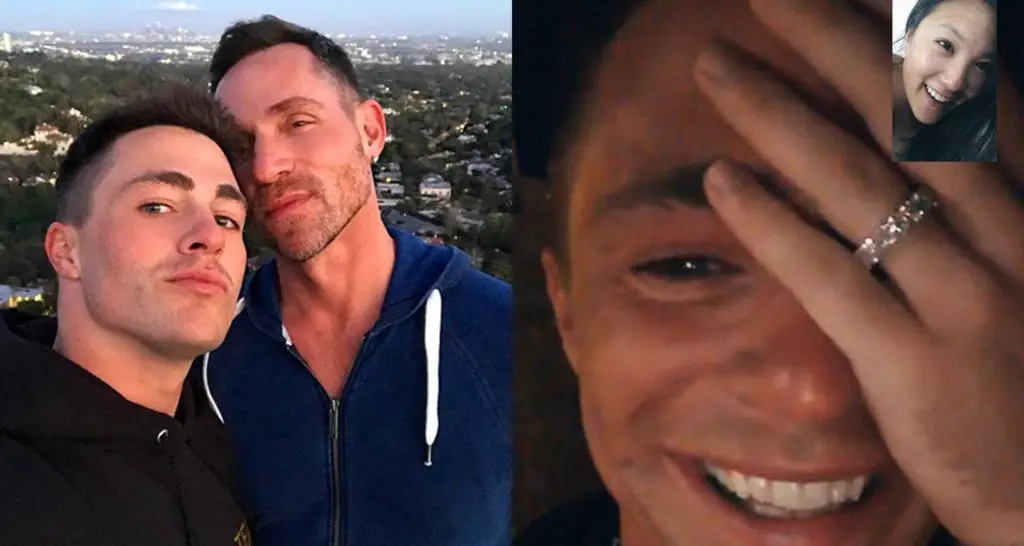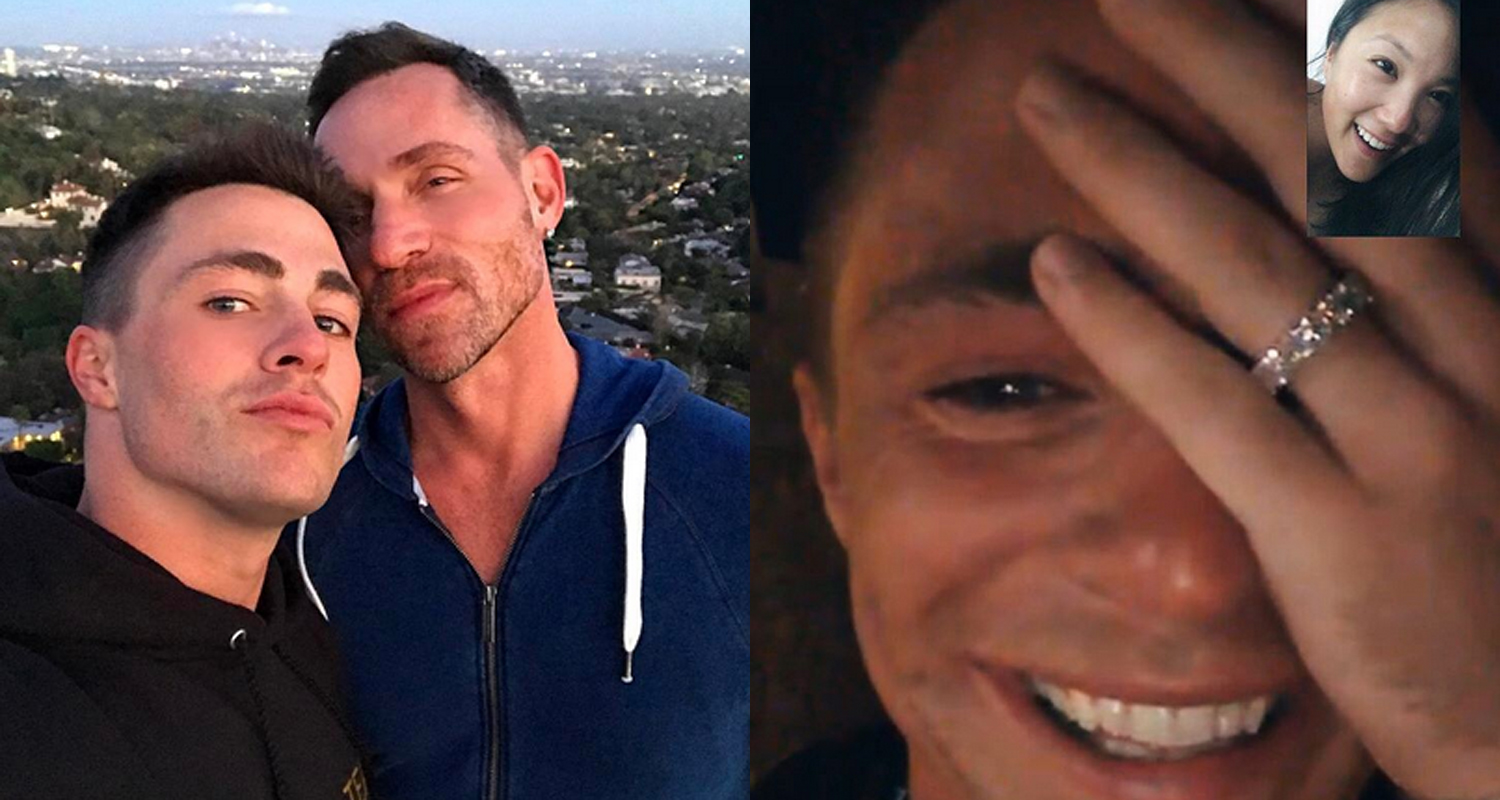 In a picture shared by his best friend on Instagram, Colton can be seen wearing a glitzy diamond encrusted band that jewellers have estimated to be worth $20,000 and 4.5 carats in total. It features princess cut diamonds and has to be seen to be believed – if you can avoid getting blinded by all that bling.
Our Verdict: We're loving the huge variety and creativity with 'mangagement' rings, and Colton's engagement ring is proof that diamonds can be masculine as well as feminine. We can't way to see an up-close, high-res pic of this baby. Winner.
The Worst: Charlotte Crosby
Charlotte Crosby and Stephen Bear's history is a match made in reality TV heaven. Charlotte is an alumni of the British take on Jersey Shore, called Geordie shore, and Stephen first rose to fame after appearing on Shipwrecked (a Survivor-style reality show). The pair then first crossed paths on yet another reality show, Ex on the Beach.
Charlotte's personal life has had many ups and downs in recent years, among them an ectopic pregnancy which resulted in her needing life-saving surgery in 2016. Once things got back on track, her romance with Stephen flourished. The pair jetted off to the Caribbean for some much needed rest and relaxation, and Bear decided to spoil his lady and splash out on a huge diamond ring. Neither have confirmed if it's an engagement ring just yet, but it hasn't been denied either, sooo…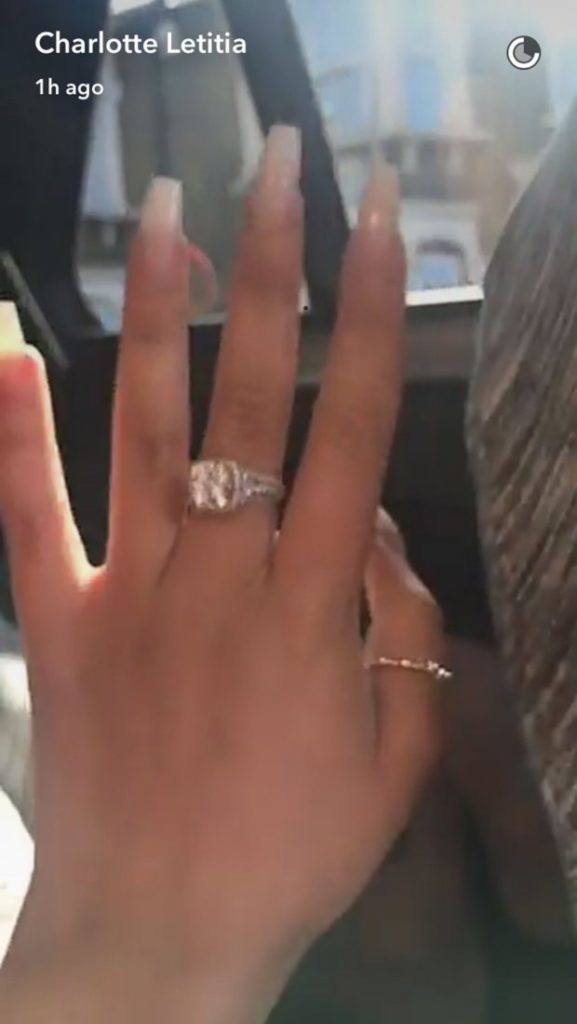 The ring is question is certainly dazzling. Although we're still waiting for a better quality picture, we can tell it's a cushion cut diamond with a delicate halo, and a split shank with diamond detailing down the sides and accent stones to boot. It's definitely several carats, too.
Our Verdict: This engagement ring is definitely drop dead gorgeous, but it's a little on the flashy side for us. Also, Charlotte isn't actually wearing it on her ring finger in this pic, so we can't say for sure if it's an 'official' engagement ring. Sorry Charl, but Colton wins this one.