Every week we pick the best and worst engagement rings to emerge from the land of the rich and famous. This week, it's on-trend vs. vintage styles up against one another…
Engagements happen on a daily basis in showbusiness. Naturally, every bride – whether famous or not – thinks that their own engagement ring is the most beautiful in the world. The rest of us, however, may or may not feel the same. We scour the web every week for the latest celebrity engagement news, and choose what WE feel are the best and worst. It's all done in the spirit of fun, we mean no harm – and of course we wish the best to all of the happy couples! Here are our picks for this week…
The Best: Chrissy Teigen
We're huge fans of model and wife of John Legend, Chrissy Teigen. Not only is she married to a super romantic musician, she has an utterly adorable baby daughter (Luna) and is also a talented cook. And she's well known for being one of the funniest celebrities on Twitter.
Chrissy and John are the epitome of 'relationship goals', regularly spotted being the cutest couple on the planet and still looking very much in love after 11 years together. John proposed in 2011 and the pair were married in 2013, welcoming baby Luna in 2016. Recently her engagement ring made an appearance on Snapchat (albeit with Hailey Baldwin wearing it and pretending to be engaged), and it made us want to take a closer look.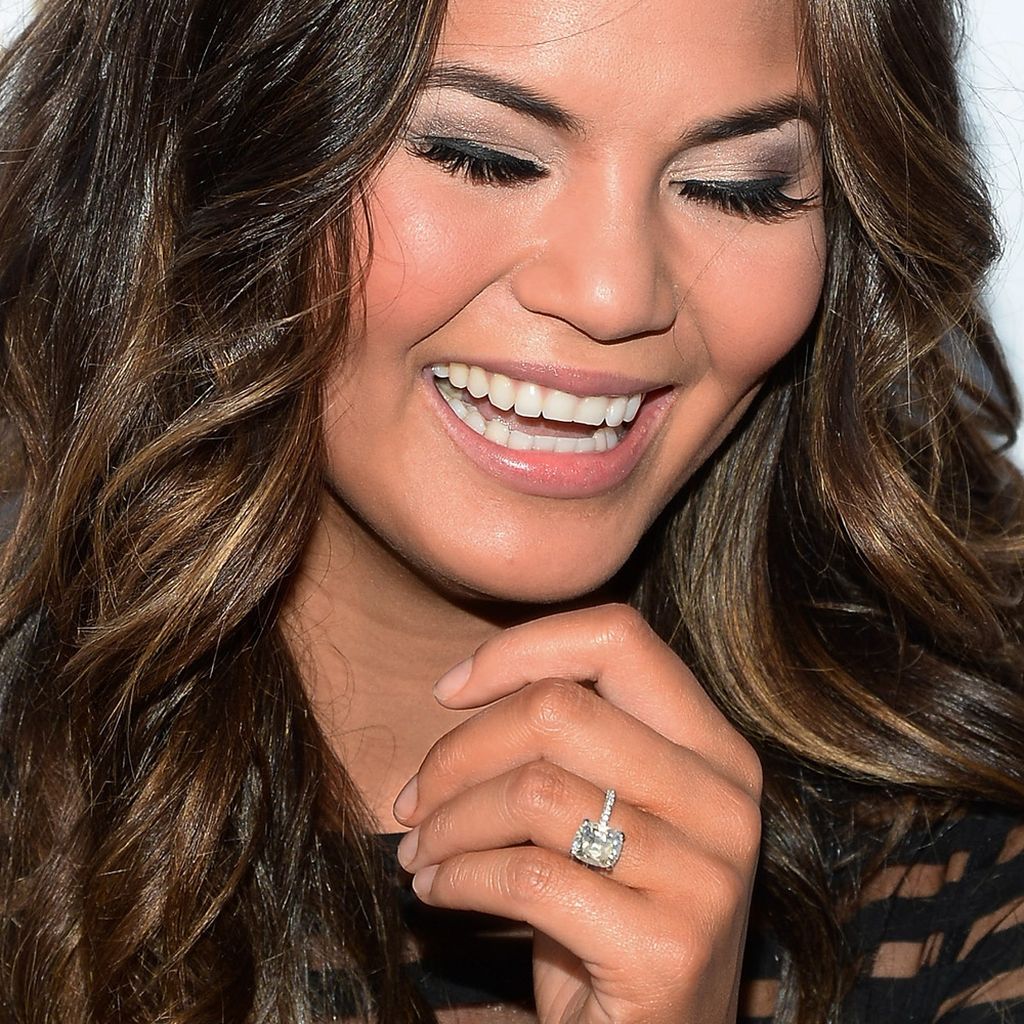 John gave Chrissy a cushion cut diamond in a simple four prong setting, with a delicate band decorated with tiny white diamonds. The centre stone looks to be around 4 carats, and pretty close to flawless.
Our Verdict: Considering Chrissy is a pretty big celebrity, we're surprised that this engagement ring expertly straddles the very fine line between just the right amount and too much bling. The simple setting and delicate band keep it understated, but the glamorous centre stone is perfect Hollywood style. Love.
The Worst: Khloe Kardashian
Khloe is the youngest of the Kardashian sisters (not including Kylie and Kendall Jenner), and known for being outspoken and unafraid to be herself. Like the rest of her family, many aspects of her personal life have been played out in front of reality TV cameras, including her ill-fated marriage to NBA star Lamar Odom.
Last summer, Khloe began dating another NBA player, Tristan Thompson. And, since she's a Kardashian, she regularly documents their lives on social media. They've taken beachside holidays together, he's sent her delicious food, and she even threw him an exravagan birthday party. But recently fans have noticed the same ring – on Khloe's ring finger – in more than a few Snapchats and Instagrams.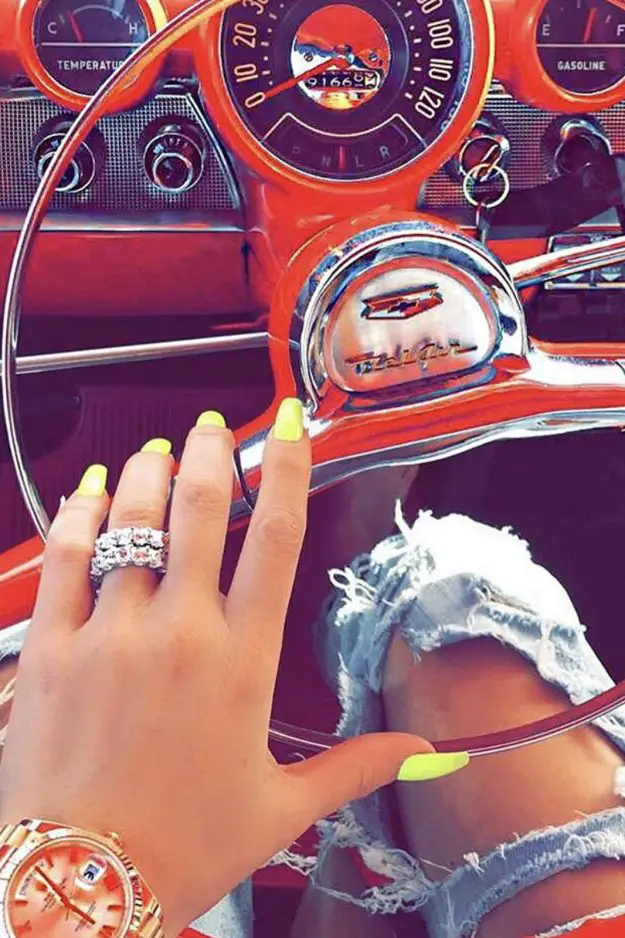 There has been no confirmation that this is an engagement ring, but the pair do seem very much in love – and it's been a while since the last Kardashian wedding! Khloe is in fact wearing two very similar rings in most the pics – Thick, square cut diamonds (around one carat each, we're guessing) set in prongs on a chunky platinum band. The larger band has four diamonds and the slightly smaller one has five – that we can see.
Our Verdict: It's not very engagement-y, and it's not all that spectacular either. We're sure those diamonds are flawless and both rings are exceptionally well made, but we don't see the appeal. This is a little bit too blingy for us. Sorry Khloe.