Every week we pick the best and worst engagement rings to emerge from the land of the rich and famous. In this edition, we're comparing and contrasting two recently upgraded engagement rings…
Engagements happen on a daily basis in showbusiness. Naturally, every bride – whether famous or not – thinks that their own engagement ring is the most beautiful in the world. The rest of us, however, may or may not feel the same. We scour the web every week for the latest celebrity engagement news, and choose what WE feel are the best and worst. It's all done in the spirit of fun, we mean no harm – and of course we wish the best to all of the happy couples! Here are our picks for this week.
The Best: Roxy Jacenko
Never heard of Roxy Jacenko? Let us fill you in. She's an Australian businesswoman and founder of the Sweaty Betty PR agency, which anyone in the Aussie entertainment industry will be familiar with. Over the past few years she has become a general media personality in Australia, releasing books and appearing on reality TV shows including 'The Celebrity Apprentice'.
Her glamorous life has had its downturns however; her husband since 2012, investment banker Oliver Curtis, was imprisoned for insider trading and spent a year behind bars. While he was locked up, tabloid newspapers started the rumour mill that she had gotten back together with her ex, property developer Nabil Gazal. Oh, and she was also diagnosed with breast cancer too.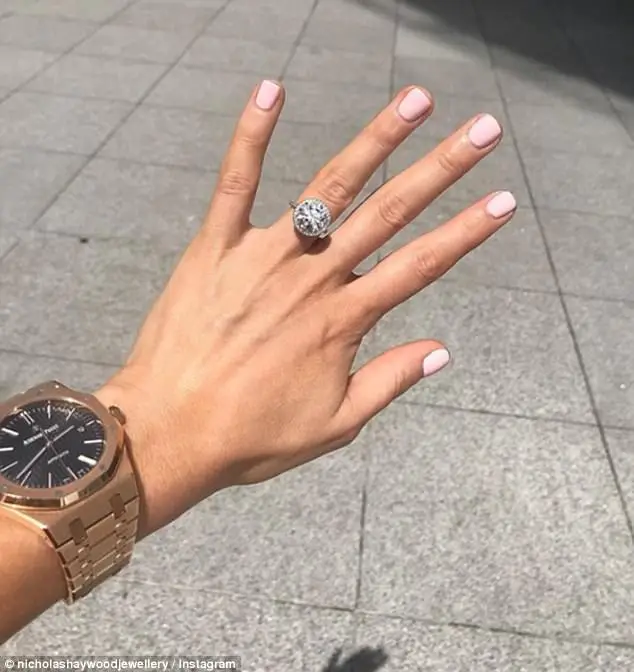 Fast forward to a year later (to this summer) and Oliver is freed from prison, Roxy is back to full health and the pair are happily reconciled. Which means it's time for a brand new, upgraded engagement ring! While on holiday in SIngapore recently, Roxy showed off some new bling given to her by her husband. It's a stunning round diamond – we're guessing 5 carats, maybe more – with a tiny pave halo and pave diamond band. In a word; stunning.  
Our Verdict: Whatever your opinions on their lifestyle, there's no denying that this couple have been through a lot. And that this engagement ring is gorgeous. We love the delicate pave halo, and who can say no to a big, beautiful diamond like that? Good job guys.
The Worst: Caroline Boyer
Caroline Boyer is the long term sweetheart of country music star, Luke Bryan. Born and raised in Georgia, Luke always had dreams of moving to Nashville and making it in country music, but personal tragedies held him back. At 19, right before he was planning on moving for the first time, his brother was killed in a car crash. Luke decided to stay close to home, and opted to attend Georgia South University instead. As fate would have it, that's where he met Caroline.
Love blossomed immediately, and they married in 2006. A year later, they finally made it to Nashville and stardom beckoned – but again, it was marred by tragedy. Luke's sister Kelly died in 2007, shortly followed by her husband, leaving behind a young daughter. Caroline and Luke took her in as their own and raised her, later adding two boys of their own to the brood.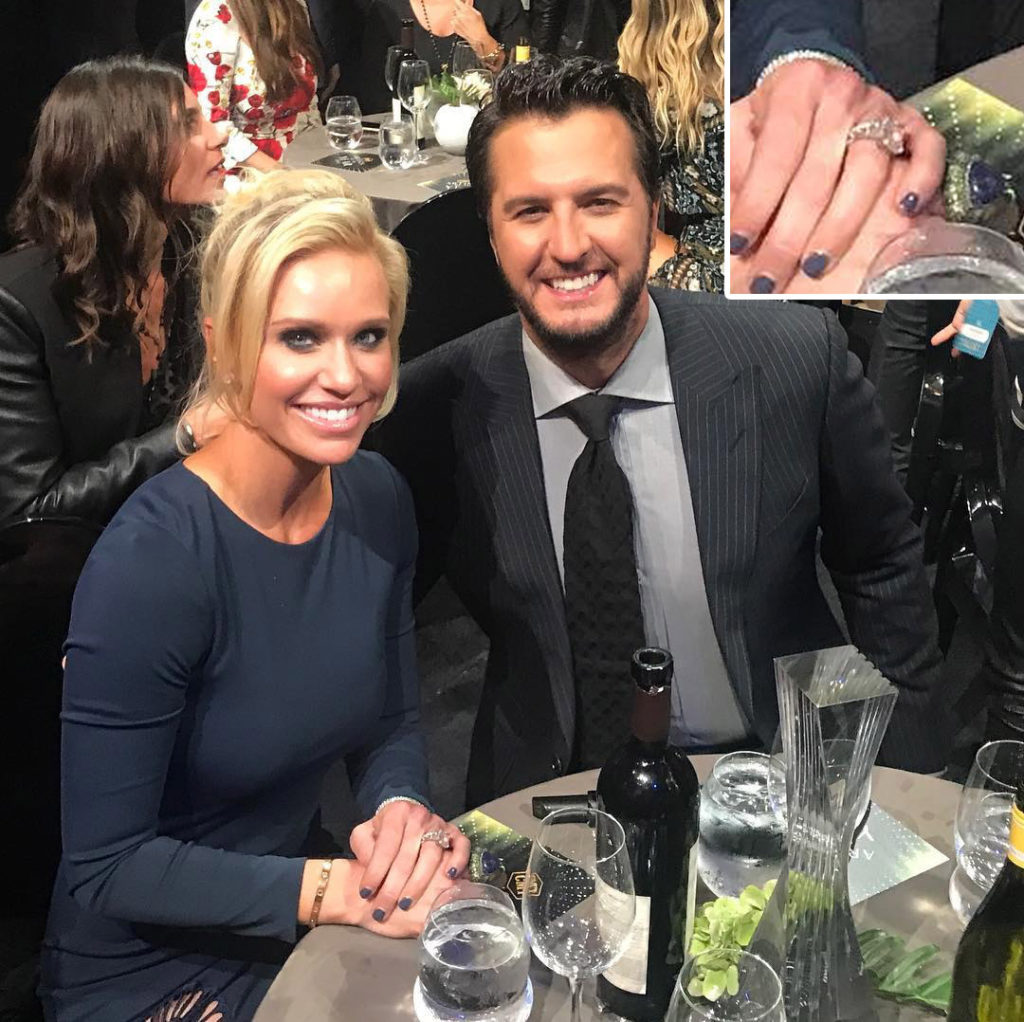 That's a pretty eventful ten years of marriage, to say the least. So when their 10th anniversary rolled around, Luke decided to give Caroline something really special; a brand new, GIANT engagement ring upgrade. It's an emerald shaped diamond that has to way at least 10 carats, sitting on a thick (probably platinum) band with more diamonds.
Our Verdict: We don't often say this, but we're really not a fan of this ring at all. It's too gigantic, too over the top, and we're guessing way too heavy to wear. Caroline seems delighted with it, as she should be, but this one just isn't for us. Sorry guys.