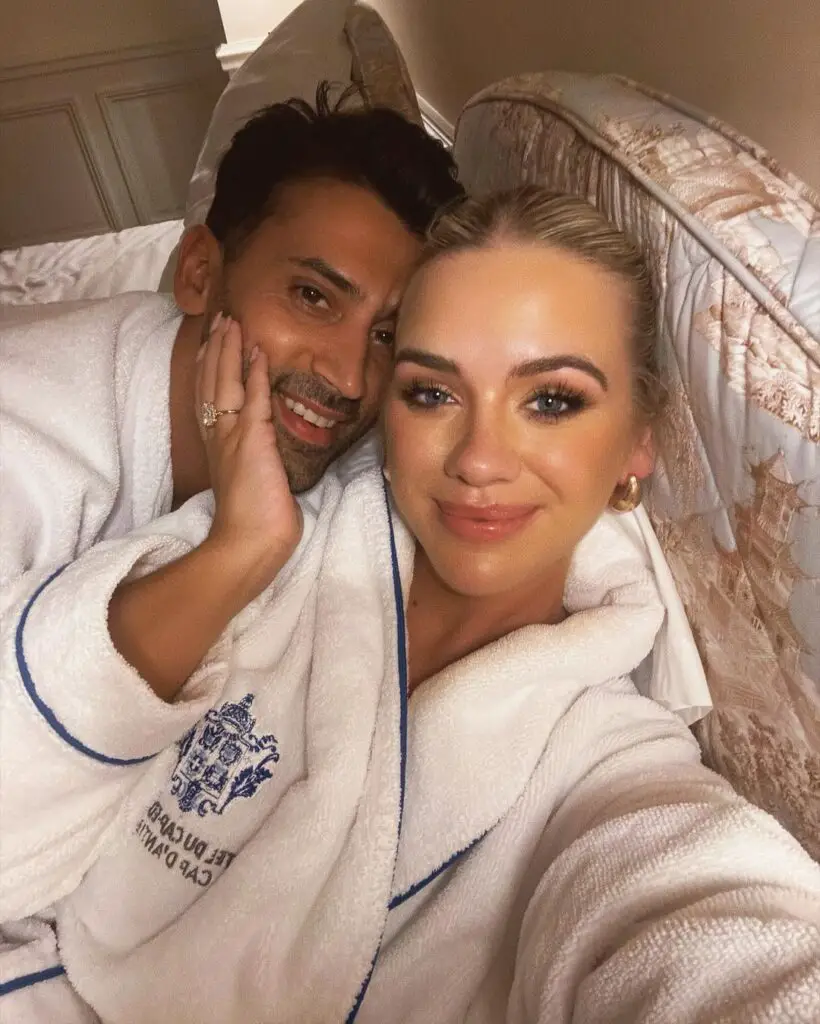 Grace Beverley, aka GraceFit, is engaged. 
Grace, formerly recognized as GraceFitUK, is a social media influencer turned successful entrepreneur. She's the founder and current CEO of both TALA and Shreddy, and is a force to be reckoned with in the worlds of sustainability and fitness tech.
As if that wasn't enough, she's also lucky in love. While she's kept the relationship fairly under wraps, her boyfriend — now fiance — Amar Daved popped the question at the Hotel du Cap-Eden-Roc earlier this week. Yes, the iconic location of Sofia Richie's wedding.
Amar may be a British fashion photographer known for his work for big brands such as Nike, Gap and Tommy Hilfiger, but he'll now forever be known for choosing the most incredible engagement ring.
Here's everything we know about Grace Beverley's engagement ring.
What Does Grace Beverley's Engagement Ring Look Like?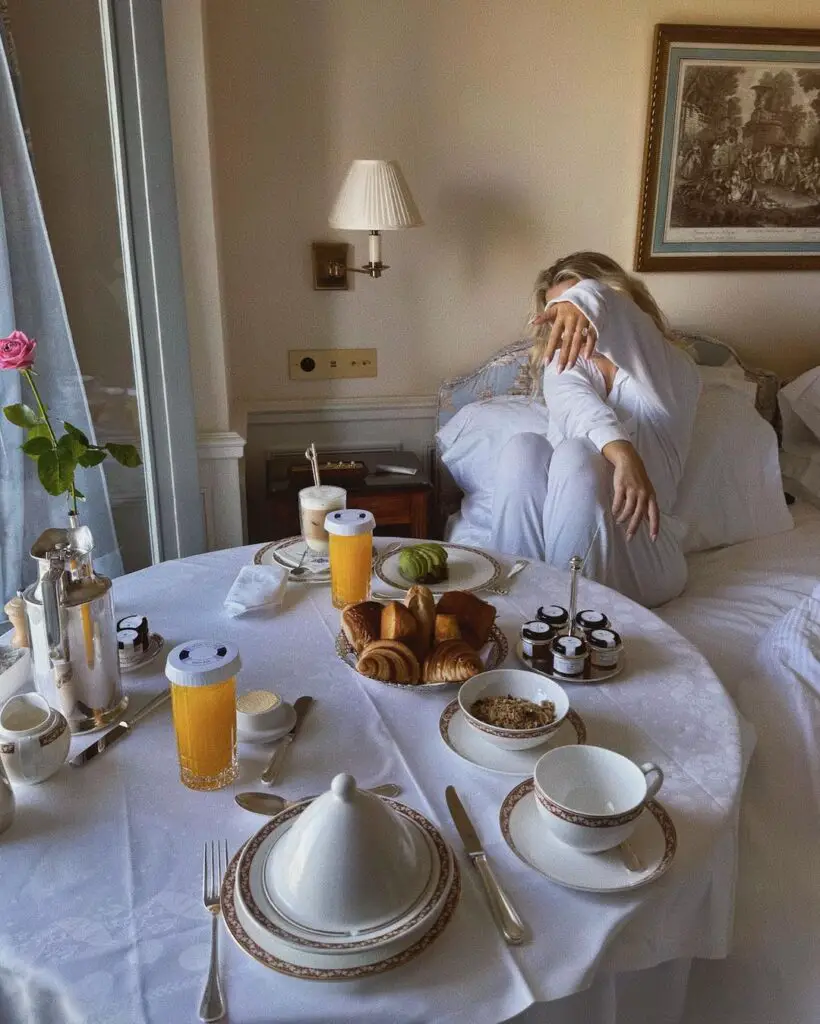 Simple, understated yet can be seen from the moon (and that's no exaggeration).
Grace's ring is a 4 carat radiant cut solitaire diamond on an 18ct yellow gold band. The radiant cut combines the elegance of a traditional square or rectangular cut with the brilliance of a round cut. Think of it as the best of both worlds.
Radiant cut diamonds are also known for their brilliance and sparkle. They have numerous facets that reflect light beautifully, creating a stunning play of light that can make the ring truly eye-catching. Not that this particular ring needs any help in that department…
How Did Grace Get Proposed To?
In true influencer style, Grace was proposed to in true Molly Mae style — caught off guard with a fake influencer trip. Amar worked with Grace's assistant to plan a 'press trip' with Armani. She was to head to the South of France for an event with the brand, where a makeup artist would be on hand to do her up before the festivities kicked off. 
Little did she know, there was no event, and the make-up artist was there to make sure she was photographer ready. 
Armani got on board, even sending Grace flowers and a decoy 'We can't wait for the weekend!' esque package a few days before she left. Unfortunately, it wasn't quite enough to surprise our Grez, who began to suspect something was awry a few days before.
Thankfully for Amar, she didn't ruin the surprise (and she still cried). 
How Much Is Grace's Ring Worth?
Ah, the million dollar question. We've not yet been privy to the designer behind the diamond, so it's hard to place a price tag on the design. A natural 4 carat diamond will cost upwards of $25,000, so we can't imagine this stunner came cheap. As soon as we know, you'll know too.