Some could happen, some probably won't. Here's who we think could be popping the question and getting some brand new bling in 2018…
Selena Gomez and The Weeknd
Soulful singers Selena Gomez and The Weeknd were one of our favourite cute new couples of 2017, so it was kind of heart breaking to hear that they had broken up last October. When Selena had a kidney transplant earlier this year, The Weeknd rearranged his tour dates to be with her. He made a surprise appearance for her 25th birthday. And they looked adorably awkward on stage together at the Victoria's Secret show, when their romance was still in the early stages. We're hoping against hope that they'll make it work again!
Jenny Slate and Jon Hamm
Jenny Slate and Jon Hamm are not a couple we ever would have put together, but somehow it seems to work. She's previously dated Chris Evans and he broke up his long term partner Jennifer Westfeldt in 2015. As two new singletons, they co-starred in the movie Aardvark. Friendship turned into flirtation, and now it's turned into romance too. The couple have been keeping things quiet, but we wouldn't be surprised if a, well, surprise engagement announcement cropped up next year.
Rooney Mara and Joaquin Phoenix
An on-screen romance that spilled over into off-screen life. Rooney Mara and Joaquin Phoenix are both not exactly 'typical' movie stars, so we think they work really well as a couple. They fell in love while filming Mary Magdalene together, in which Joaquin plays Jesus and Rooney plays Mary. Their first public appearance came at Cannes in May, Future coupled outings have been rare, but when they have happened, they seem to be very much in love. We bet she'll have a really unique and beautiful engagement ring.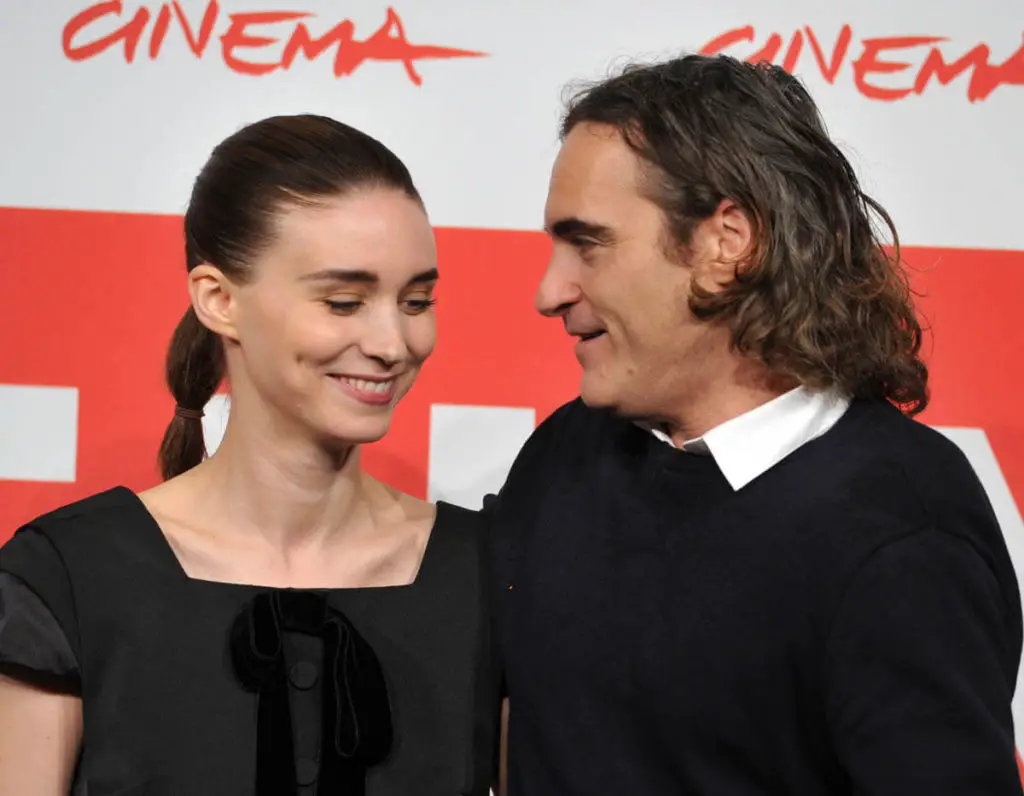 Katie Holmes and Jamie Foxx
Katie and Jamie have been secretly dating for a couple of years now, and we seriously love it. Rumour has it that as part of her divorce from Tom Cruise, Katie was not allowed to date publicly for 5 years! They've been together since 2013 and only just made their first public appearance together. An engagement ring is long overdue if you ask us.
Jennifer Lopez and Alex Rodriguez
Baseball star Alex Rodriguez was linked to Madonna in the past, and now it seems he's set his sights on another musical starlet – Jenny from the Block. We all know J-Law loves a wedding – she's walked down the aisle three times and has been engaged a fourth time to Ben Affleck – so we think some engagement bling is a safe bet. The pair walked the red carpet together at the 2017 Met Gala, so things are heating up.
Amber Heard and Elon Musk
Johnny Depp's ex-wife Amber Heard has well and truly moved on from that car crash relationship. And she's done it with none other than Tesla and SpaceX founder Elon Musk. The pair dated for a year, but Amber called it off citing busy work schedules. Elon admitted to being completely heartbroken, saying he hates sleeping alone and that he's only interested in finding a life partner. If work schedules are all that's stopping them, we're sure these two can find a way.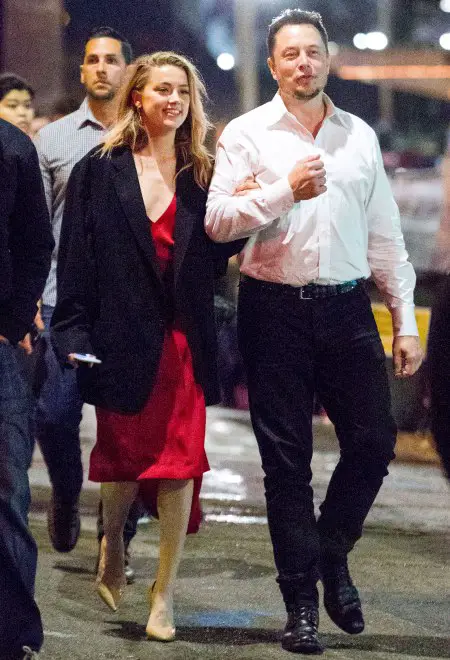 Cheryl Cole and Liam Payne
X-Factor alumni and One Directioner Liam Payne has had quite the year; he made his debut as a solo artist, AND he became a dad! After a roller coaster relationship with fellow X-Factor star Cheryl Cole, the loved up pair welcomed baby Bear in March. They're besotted with each other, they have a baby boy together, and there's already been rumours of an engagement. We think 2018 will be the year, without a doubt.
Gigi Hadid and Zayn Malik
Another loved up (former) One Directioner is Zayn Malik, who recently celebrated a two year relationship with supermodel Gigi Hadid. The pair have appeared on not one but TWO Vogue covers together as well as walking the Met Gala red carpet arm in arm. Zayn already has one engagement under his belt – to Little Mix's Perrie Edwards – so he's clearly the romantic type. We think Gigi could be sporting a whole new fashion item next year.