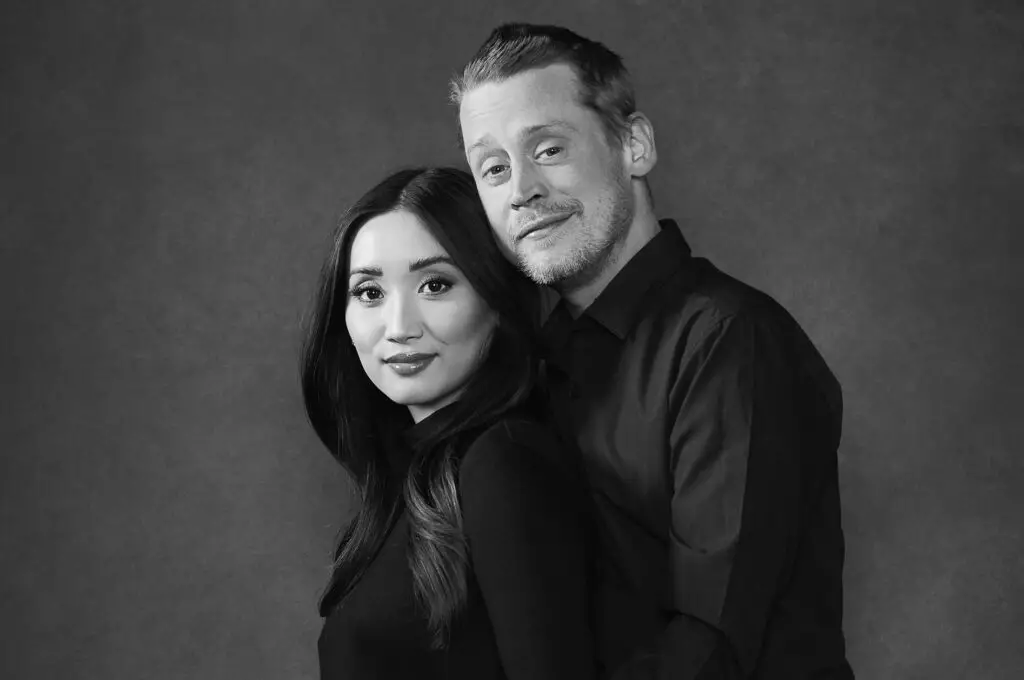 If you were to have told us that millennial icon Brenda Song, and Home Alone star Macaulay Culkin would end up married —- we'd never have believed you. 
But alas, the American actress known for her performances in "The Suite Life of Zack & Cody" and "Dollface," recently announced her engagement to Macaulay Culkin. The couple got engaged on Christmas Eve 2020, after dating for more than two years.
As soon as Brenda shared the news of her engagement on Instagram, fans went into a frenzy trying to catch a glimpse of her engagement ring. And we're not surprised —- the ring is nothing short of incredible. 
What Kind of Ring is It?
We're yet to get a really great look at Brenda's engagement ring, so we're going from images from afar. In paparazzi shots obtained by E! News in January 2022, Brenda was spotted in Beverly Hills with a huge diamond ring on that special finger on her left hand.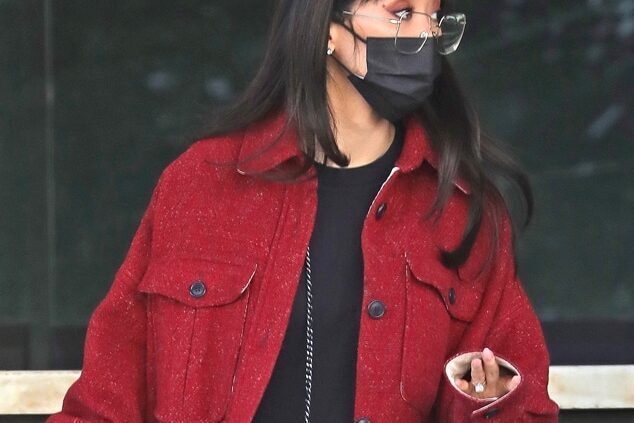 Source: E!News
From looking at the images, the single-stone ring looks to feature a 6-8 carat diamond which could be round or cushion cut set in a delicate gold band. 
While the diamond is huge, there's not much else to the ring, giving it an understated feel that perfectly suits the actress's style. Brenda and Macauley live their life out of the spotlight, despite the fact the two are a-listers, so it's fitting that the ring is equally understated.
Who Designed Brenda's Ring?
It's been speculated that the ring was designed by Taffin's James de Givenchy, a well-known jewelry designer who has created pieces for clients such as Beyoncé and Nicole Kidman. Givenchy worked closely with Culkin to create a ring that perfectly captured Brenda's personality and style.
The cost of the ring has not been revealed, but experts estimate that it is worth around $80,000-$100,000, depending on the quality and size of the diamond.
In an interview with Esquire, Macaulay Culkin shared his thoughts on the engagement ring, saying, "I was like, 'She's going to love it. It's perfect.' And she loves it, by the way. It was just a little gift, you know?"
Brenda also shared her excitement about the ring on Instagram, writing, "I can't wait to spend forever with you. I love you more than anything!"
We may not have seen a lot of Brenda Song's engagement ring, but from the glimpses we have managed to catch we can see a beautiful and unique piece of jewelry that perfectly fits the couple. Here's hoping we'll get a closer look in years to come.