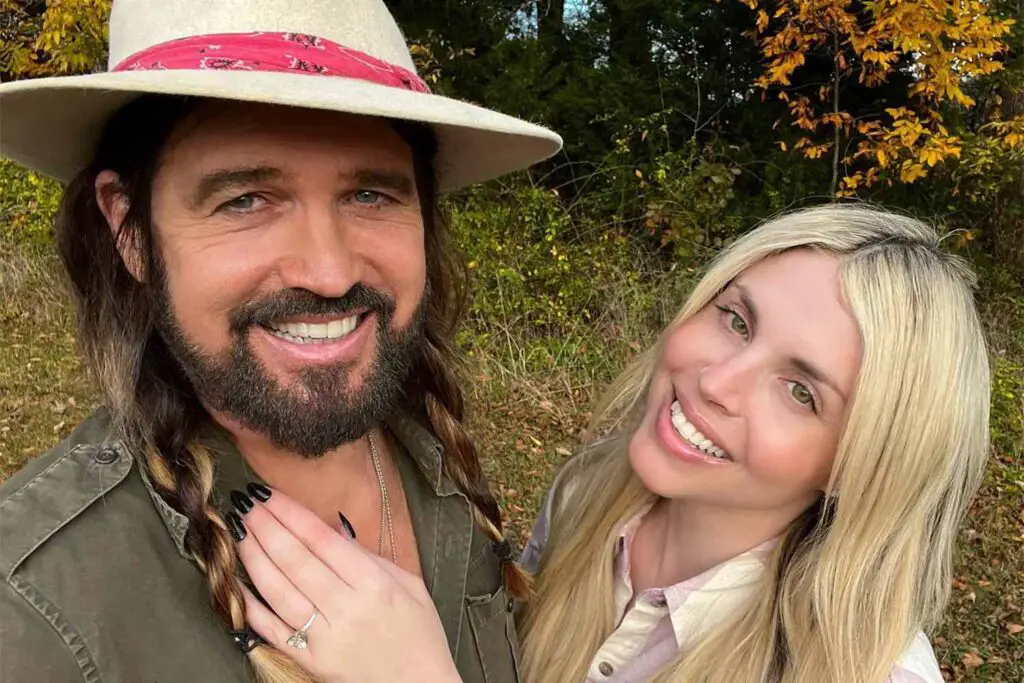 Billy Ray Cyrus no longer has an Achy Breaky Heart.
The two-time Grammy winner recently got engaged to Australian singer Firerose in an intimate proposal at home. "It was really just this moment where Billy looked at me and said 'Do you wanna marry me?' He didn't get down on one knee or anything," Firerose, revealed. "He said, 'I love you. I wanna make this official. I wanna be with you forever.'"
It's safe to say, Firerose said YES, and no wonder, given the beautiful ring he proposed with. Firerose first teased the beauty on Instagram, before finally giving us a closer look at the diamond. 
Here's everything you need to know about Firerose's engagement ring from Billy.
What Kind Of Ring Is Billy Ray Cyrus' Engagement Ring?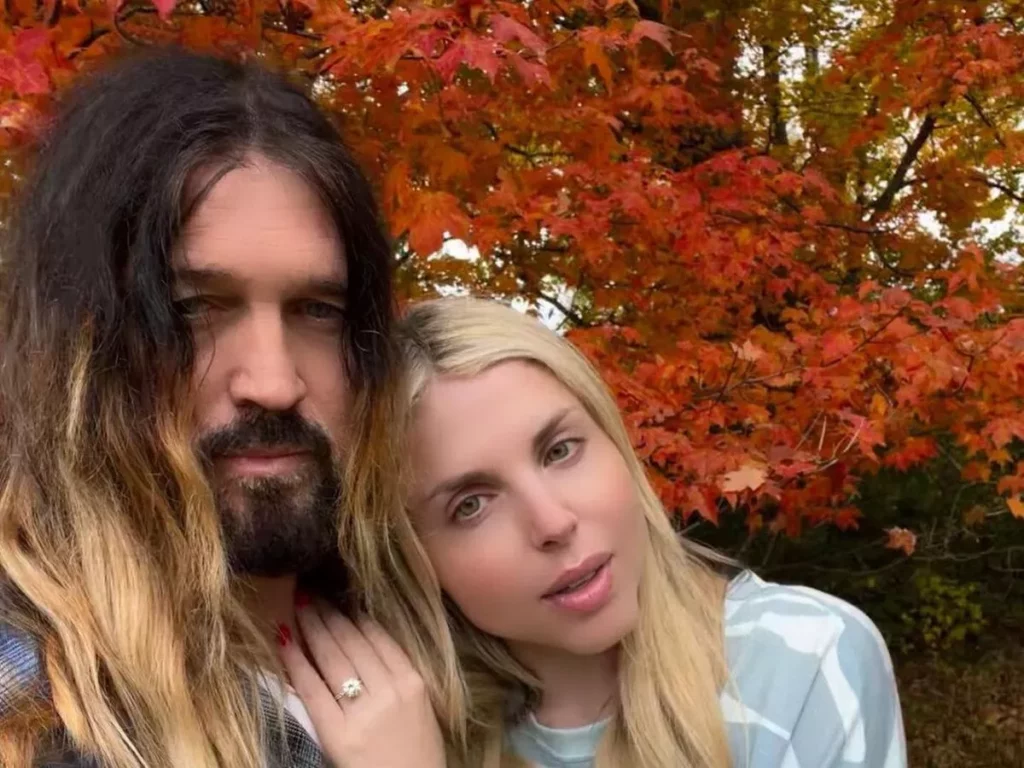 Billy Ray proposed with an 18 carat white gold engagement ring, featuring a round brilliant cut diamond in a cathedral setting on a pave band.
In a cathedral setting, the shank (the band of the ring) splits as it approaches the center stone, creating two or more arches or "arms" that rise up to hold the gemstone. These arms provide additional support and emphasis to the center stone, making it a prominent focal point of the ring. The design also allows more light to enter the stone, enhancing its brilliance and sparkle.
The ring bears resemblance to his daughter Noah Cyrus' engagement ring: they both feature round cut diamonds and pavé bands.
The significant distinctions are the carat weight and the setting style. Firerose's diamond is that much rarer and more expensive. Her diamond also sits higher and is more pronounced. Noah's ring has a beautiful halo that highlights the center stone.
How Much Is It Worth?
The diamond in Firerose's ring appears to be low color – low color diamonds have a yellow tint that's visible to the naked eye in normal lighting. The more colorless a diamond is, generally the more radiant, valuable, and rare it is as well.
With this in mind, I'd estimate Firerose's ring to be worth $150,000. If the diamond was in fact high color, the ring's value would increase by around $70,000 bringing the potential total of the ring to $220,000.