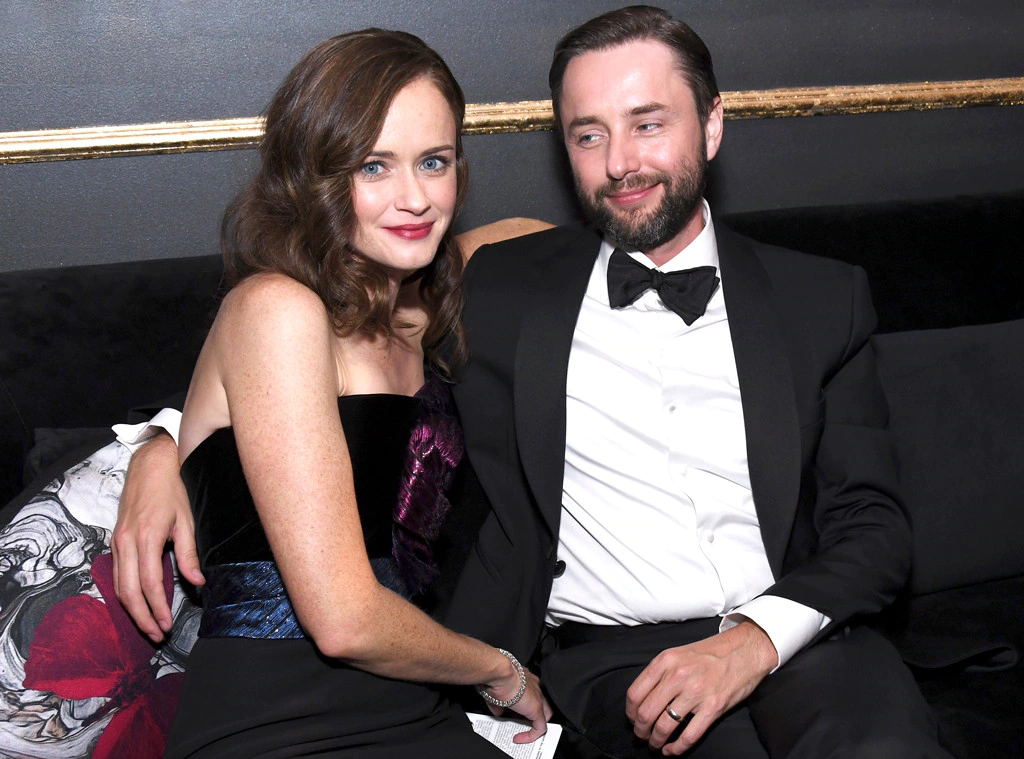 Alexis Bledel, the actress best known for her role as the loveable Rory Gilmour in TV hit Gilmore Girls has an engagement ring like no other. 
Mad Men star Vincent Kartheiser proposed to the actress with a timeless, vintage-inspired octagonal diamond ring back in 2013, but even a decade later, it's still on our mind.
The 31-year-old actress had guest-starred as the mentally unstable mistress of Kartheiser's character, Pete Campbell, during Season 5 of Mad Men, and the rest is history. Let's go back in time and take a look at the beautiful engagement ring that still hits the right notes 10 years later.
What Kind Of Ring is Alexis Bledel's Engagement Ring?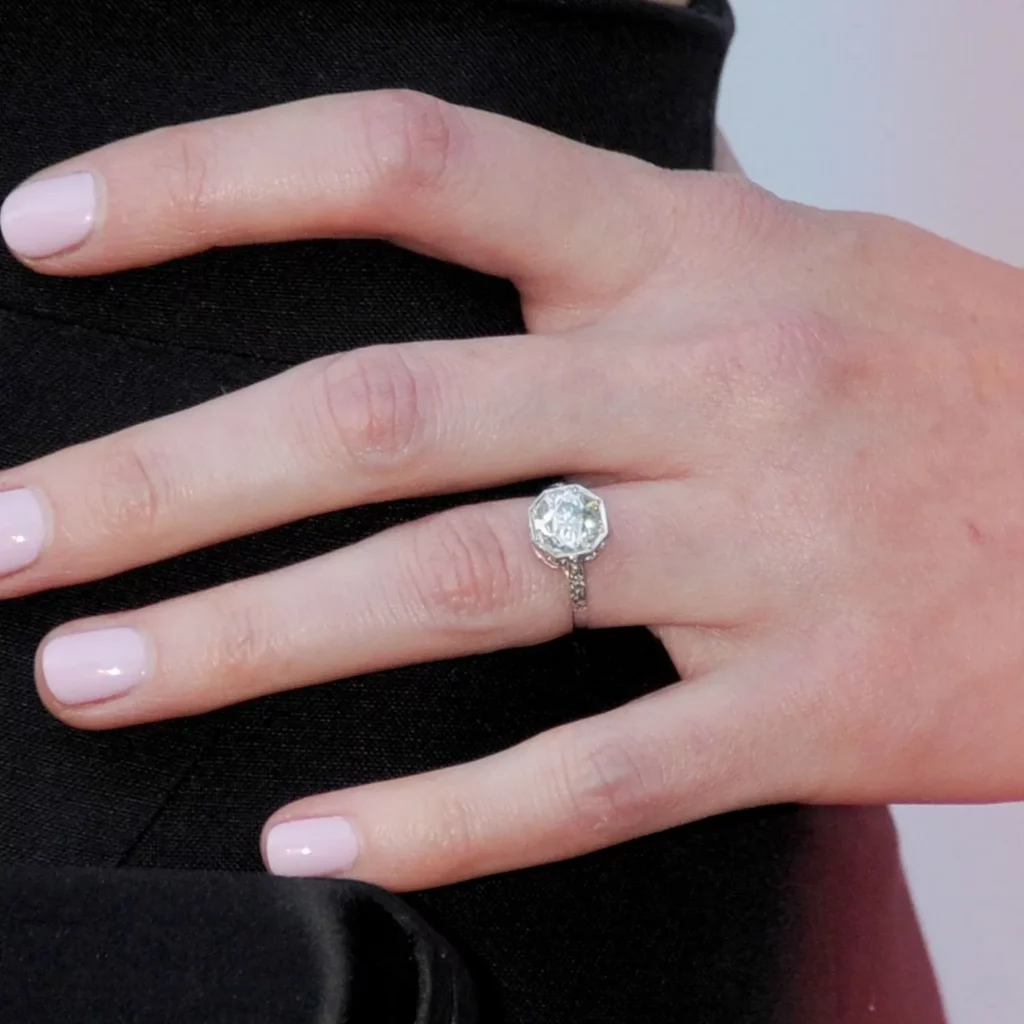 Alexis' vintage-inspired design features an impressive octagonal brilliant diamond set upon a platinum band with pavé stones.
The octagonal shape is occasionally referred to as a modified octagonal brilliant cut. It has faceting similar to a round brilliant diamond, but has eight equal sides. The octagonal shape adds a touch of uniqueness, setting it apart from more common diamond shapes.
Instead of being prong set, Bledel's diamond stunner has a distinctive octagonal-shaped bezel that frames the diamond in elegant platinum. The band's design is also a work of art on its own, featuring delicate pavé stones that delicately line the sides. These pavé stones add a touch of glamor and a subtle shimmer that beautifully complements the center diamond.
The vintage-inspired aesthetic of the ring pays homage to eras past, evoking a sense of nostalgia and romance. The octagonal shape, reminiscent of the Art Deco period, and the pavé detailing, a hallmark of vintage elegance, come together harmoniously to create a piece that carries the charm of a bygone era while remaining relevant. It's basically art.
Bledel was quick to offer that her beau was the genius behind the ring. "Vincent picked it out!" she reportedly exclaimed. And boy, has he done a good job. It's safe to say even Emily Gilmore would approve of the timeless gem.