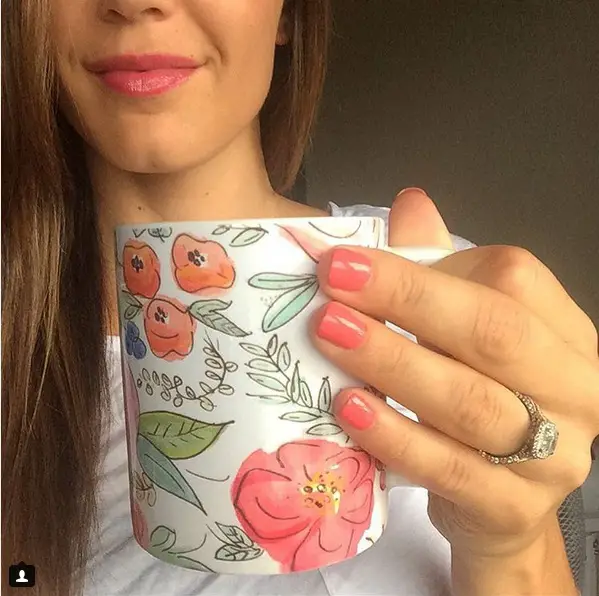 Star from ABC's popular reality TV series Bachelorette, Desiree Hartsock received a stunning diamond ring from former pro baseball player Chris Siegfried. Siegfried dropped to one knee to ask for Desiree's hand in marriage during the finale. While he's on bended knee and holding the ring box, he said  "Desiree Hartsock, I want to be your first, and I want to be your last. Will you marry me?" And of course she answered YES!
Diamond Size:  4 carat
Diamond Shape: Cushion Cut
Setting: Pave Setting
Ring: 200 small diamonds dotting the intertwining rose gold and platinum band.
Estimated Price: $75,000
Designer/Maker: Neil Lane 
Comment: Note the signature logo of Neil Lane inside the ring