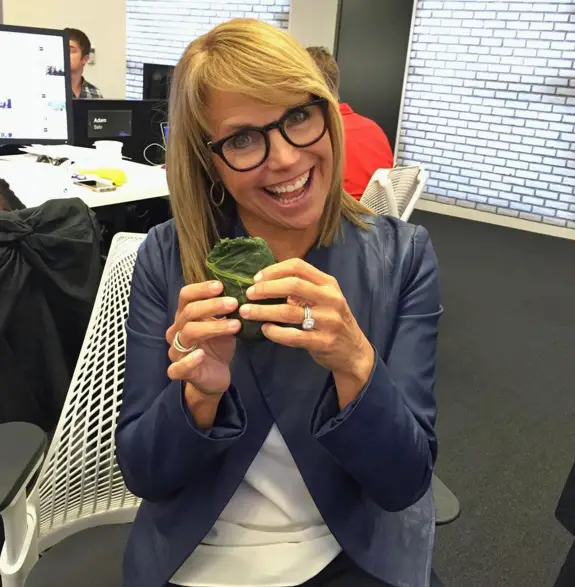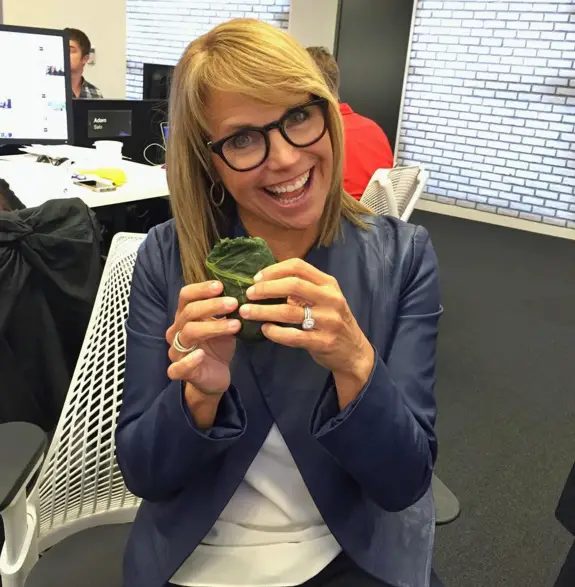 Former television journalist in Today's Show and now under CBS Evening News, Katie Couric received a spectacular diamond ring from the head of Mergers & Acquisitions, John Molner. The couple became engaged after a really romantic sunset proposal at the beach of East Hampton. They were dating for about two years already before he popped the question.
Diamond Size: Unknown
Diamond Shape: Cushion Cut 
Setting: Solitaire with what appears to be a very thin halo setting.
Ring: Platinum
Estimated Price: Unknown
Designer/Maker: Unknown
Comment: Katie Couric's engagement ring just shows that the trend for cushion cuts and halo's isn't going anywhere!