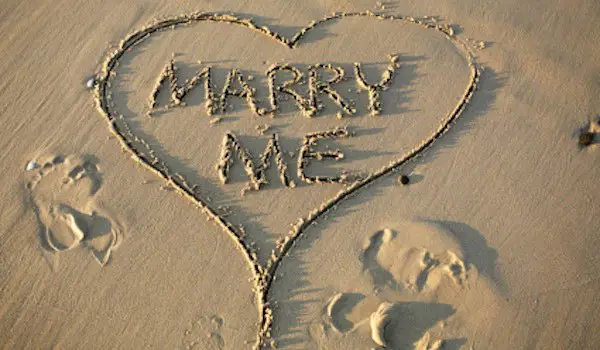 No, it's not the same as Leap Day and yes, it is a real thing…
If you're having trouble figuring out when would be the best time to pop the big question, we have the solution to your problem. There is a little known, worldwide holiday called National Proposal Day, and it occurs every year on the day of the Spring Equinox. This year it was on March 20th. Don't worry about missing it however – you won't have to wait a whole year for the next one, because there's another on the Autumn Equinox every year too.
That's right; there are TWO ANNUAL NATIONAL PROPOSAL DAYS. The next one in 2016 is on September 23rd, so if start saving up your cash and planning that special moment now, you'll be all set.
So how exactly did we end up with two national proposal days per year? Well, to be honest, nobody seems to know. It could have some historic origins that have yet to be revealed to the public, but we have a sneaking suspicion that it's just another marketing ploy created by someone, somewhere, for some reason.
Nonetheless, it seems to have become pretty popular of late; according to The Knot around 7% of couples get engaged around this time of year. Many jewellers report an increase after the post-holiday season lull, with some even saying that March is the 5th most popular month for engagements.
According to some sources, National Proposal Day is supposed to act more as an encouragement for men (or women) to get their act together and make a plan to pop the question, rather than them getting down on one knee on that particular day. Kind of like a friendly reminder that there's nothing to fear by taking the next step in life!
Either way we love proposals and engagements, so anything that celebrates them is fine with us. Congratulations to anyone who got engaged this National Proposal Day!