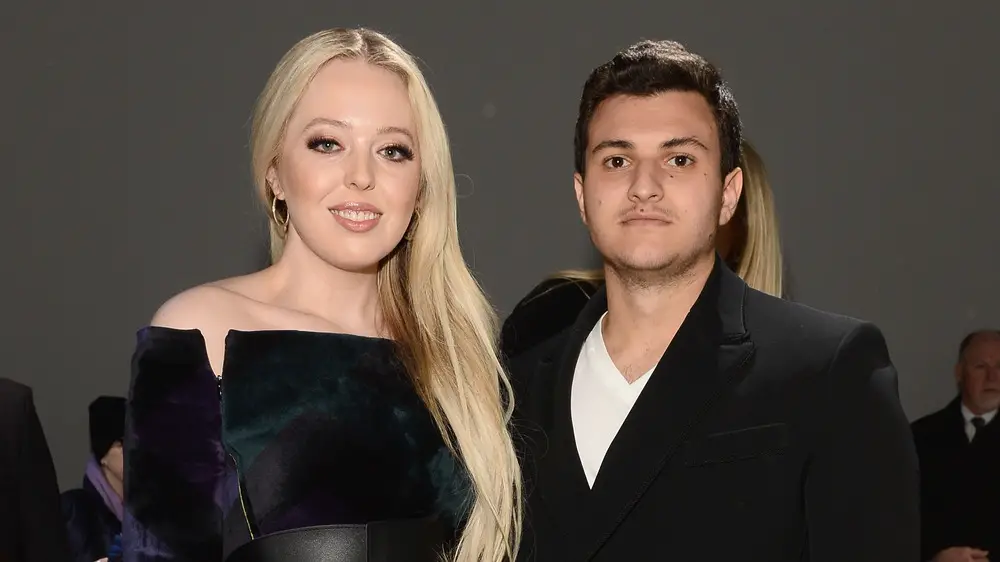 We need to talk about Tiffany Trump's engagement ring.
She took to Instagram to announce her engagement to 23-year-old boyfriend Michael Boulos on her father's final full day in office. Boulos, who hails from a wealthy Nigerian family, proposed to Tiffany in the Rose Garden at the White House, a special place for the bride-to-be. "It has been an honor to celebrate many milestones, historic occasions and create memories with my family here at the White House, none more special than my engagement to my amazing fiancé Michael! Feeling blessed and excited for the next chapter!" Tiffany captioned her Instagram post.
But the real talking point is the emerald sparkler on her ring finger.
Here's everything you need to know about Tiffany's engagement ring. 
What Does Tiffany Trump's Engagement Ring Look Like?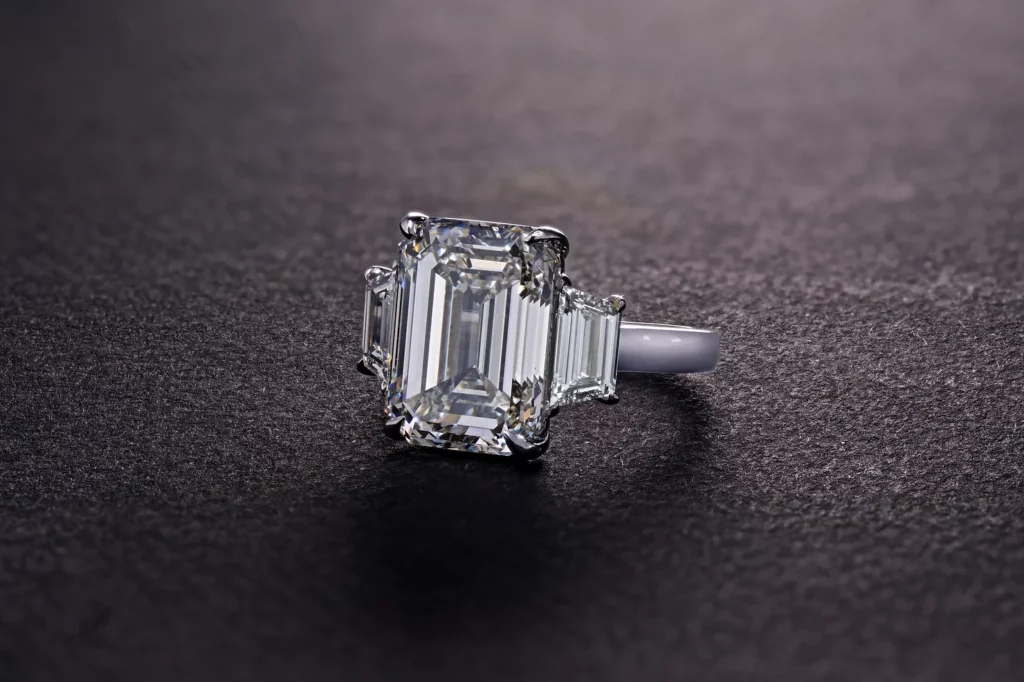 Tiffany's ring boasts an enormous emerald cut flanked by two trapeze-cut gems, the diamonds are reportedly 13 carats. 
An emerald cut diamond is a classic diamond shape known for its rectangular shape with cropped corners. Unlike many other diamond cuts that focus on maximizing brilliance, the emerald cut prioritizes showcasing the diamond's clarity, symmetry, and subtle sparkle. Unlike brilliant-cut diamonds with numerous facets, an emerald cut diamond has fewer, larger, and more open facets. This faceting style gives the diamond a distinctive appearance characterized by flashes of light and dark planes.
The step-cut facets of an emerald cut diamond make it easier to see into the stone, which means that the clarity of the diamond is particularly important. Inclusions and flaws may be more visible in this cut compared to others, so higher clarity grades are often preferred. Luckily, Tiffany's ring boasts a center diamond with a G color grade, meaning it has a faint yellow hue in comparison to stones with higher grades, and the stone also boasts a VVSI clarity grade, which is close to perfect.
The design is timeless and sophisticated, while the clean lines and understated sparkle exude an air of elegance and refinement. Perfect for the daughter of a past president, no?
Who Designed Tiffany Trump's Engagement Ring?
Tiffany's ring was designed by New York-based diamond dealer Samer Halimeh. Halimeh who works 'for the one per cent of the one percent', catering to names such as Oprah Winfrey and Sir Elton John.
Tiffany and Michael were spotted browsing engagement rings at the Samer Halimeh New York store back in June 2019, but she only picked up a $663,000 diamond 'friendship' bracelet. Obviously, Michael took note at this time.
How Much Is The Ring Worth?
This is a high-quality diamond with a high carat weight and stones like that don't come cheap. We'd estimate Tiffany's ring to be worth around $1.2 million.