Move over Meghan Markle, Ariana Grande is setting trends now…
Every so often a high-profile celebrity or public figure gets engaged, and their engagement ring design becomes the one everyone wants. In 1981 it was Lady Diana Spencer, whose sapphire and diamond ring brought coloured gemstones back to life. Almost 30 years later her son, Prince William, used the same ring to propose to Kate Middleton; cue a huge and lasting resurgence in sapphire's popularity once again. Last year the newest member of the royal family, Meghan Markle, made the three-stone engagement ring the must-have item. And now, pop princess Ariana Grande is setting trends too.
After a whirlwind romance, the singer got engaged to Saturday Night Live star Pete Davidson and was seen sporting an enormous and stunning ring. It's a dazzling heart-shaped diamond, which is something more and more celebrities have been opting for. Margot Robbie and Katherine Heigl are just two of them, but Ariana Grande is probably the biggest star yet.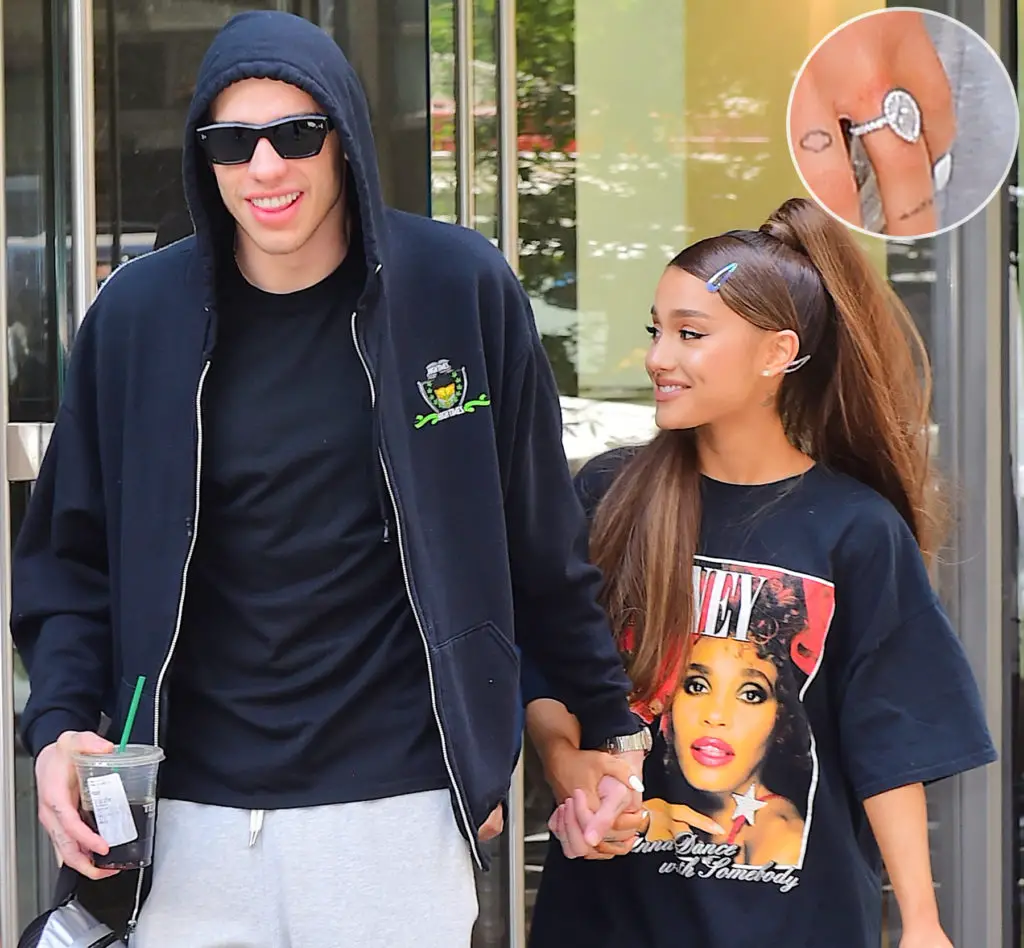 The singer herself has apparently hinted that her engagement ring is Tiffany & Co.'s Soleste Pear in an Instagram snap. According to gossip gods TMZ, it was made by New York City jeweler Greg Yuna, cost $93,000 and features a VVS1 diamond as the centrepiece. Other details obvious from the many, many photographs we've seen is that it's surrounded by a diamond halo and also has pave diamonds encrusted on the band.
So, just a heads up… if you're planning on proposing any time soon, your significant other will probably want a ring like this. Good luck!