With the dashing Prince Harry and the beautiful Meghan Markle announcing their engagement last year, it got us thinking. We've seen our fair share of stunning engagement rings over the years from the British royal family; but what's the story behind each of them?
We delved into the archives of Buckingham Palace (okay, not really) to find all the romantic little details attached to the most famous royal engagement rings…
Queen Elizabeth and Prince Philip
Britain's original couple, Queen Elizabeth and Prince Philip have been married since 1947… which means they celebrated their 70th anniversary last year. Wow! If you're a Netflix fan, you'll know all about their, shall we say, 'interesting' love story – The Crown series tells the story of their relationship in their younger years. Elizabeth had a crush on Philip from when she first saw him, but he came from a royal family marred by political and personal scandals – not a suitable match for a Queen! Nonetheless the pair hit if off and stayed in contact while Philip served in the Second World War. When he returned to London a slow courtship began, and they made it official in 1947.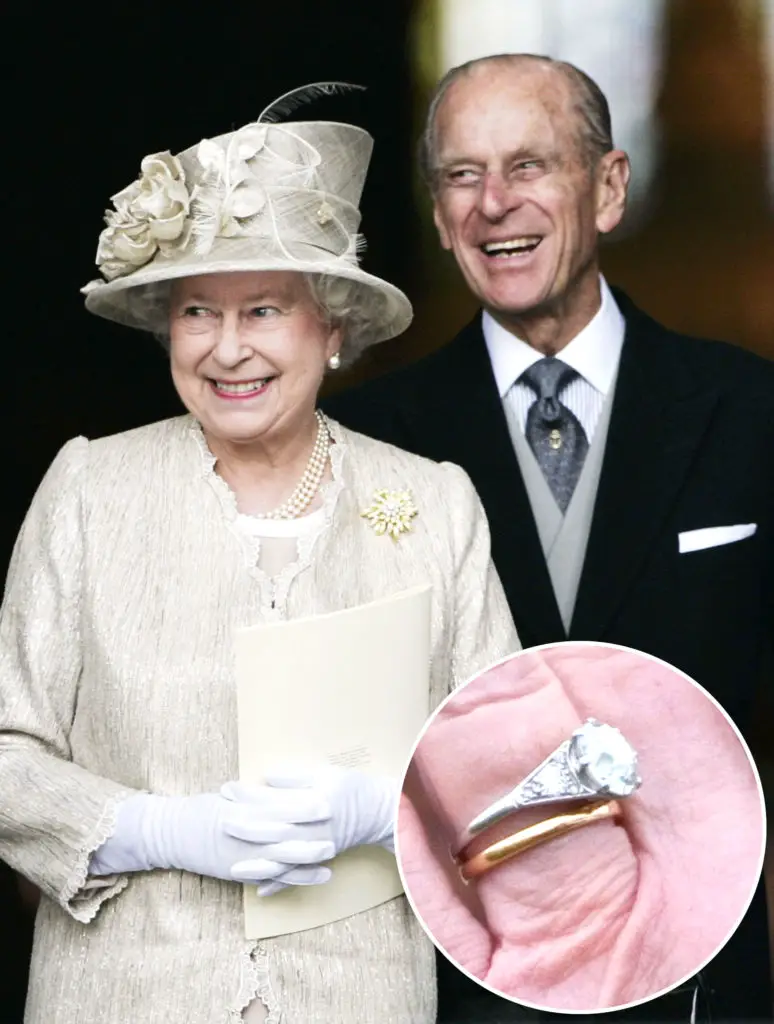 Philip has never been known for having a kind or romantic nature (quite the opposite, in fact), but he certainly showed a different side when it came to proposing to the Queen. His mother gifted him the tiara she wore on her own wedding day when she learned of his intentions, giving him permission to to use its parts – which contained plenty of beautiful diamonds – to create Elizabeth's dream engagement ring. He did just that, designing a three carat diamond solitaire with five smaller diamonds on each side, set in platinum. He even had enough gems left over to make her a bracelet to match. Nice!
Prince Charles and Princess Diana
Heir to the throne and son of Queen Elizabeth, great things were expected of whoever Prince Charles chose to be his partner. In an era when the royals weren't quite as progressive as they are now (his sons William and Harry married 'ordinary' women from non-royal backgrounds), he spent his time as a young man courting aristocratic women who could make a worthy spouse for him and a suitable addition to the royal family. He ended up with Lady Diana Spencer, a spirited young woman 13 years his junior. They got engaged in February 1981 and married that summer, but soon found that they were ill-matched in many ways. In 1996 they finally separated, and almost a year later, Diana was tragically killed in a car crash leaving behind their two sons, WIlliam and Harry.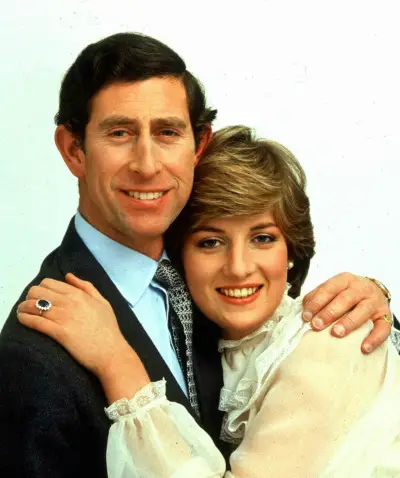 But let's rewind back to the happier parts of the story – once upon a time they were a happy couple, and with the Queen's permission Charles decided to propose marriage. Diana immediately accepted, and they hit the shops to pick out an engagement ring. Diana, however, was always a trailblazer who marched to her own beat. Breaking with royal tradition, she opted not to have the engagement ring of her dreams custom made like the rest of the royals. Instead, she walked into Garrard & Co. in London with Charles in tow, looked at a bunch of different sapphire rings, chose the one she liked the most, and that was it!
Prince William and Kate, Duchess of Cambridge
The older and more reserved of the two Princes, everybody expected William to get engaged to his college sweetheart, Kate Middleton, long before it actually happened. In fact, William was asked about it at pretty much every public appearance after their romance became public. The pair got together while they were students at St. Andrew's University in Scotland. After a short-lived break up in 2007 due to media attention (and other factors too, of course), the pair reconciled for good. William secretly popped the question in 2010 on a romantic getaway to Kenya, and the rest is history.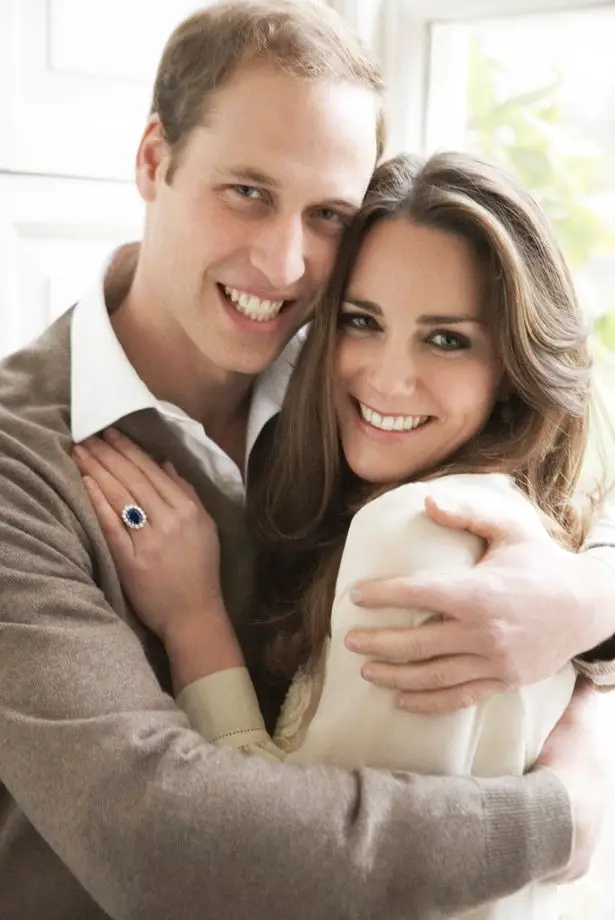 Having lost his mother at such a young age and so tragically, getting engaged to Kate was both a joyous and poignant moment for William. After she passed away, he and Harry selected one of her most treasured belongings each to keep – Harry chose her engagement ring, and William picked her Cartier watch. At some point along the way (perhaps when Kate walked into their lives!), the boys decided to swap. So to ensure Diana's memory was kept alive, and to make her a special part of the milestone event, William proposed to Kate with her sapphire and diamond engagement ring. Beautiful!
Prince Harry and Meghan Markle
As we all know, Prince Harry was once upon a time considered to be an eternal bachelor. For most of his twenties he partied hard, keeping plenty of tabloid gossip columnists busy with his sometimes hilarious and sometimes controversial exploits. He had a couple of serious girlfriends, but none of them seemed willing to take on the pressure, publicity and duty that came with being married to a famous prince. And then along came Suits actress Meghan Markle. Introduced through a mutual friend, the pair instantly fell in love and 18 months of long distance dating later, announced their engagement to the world.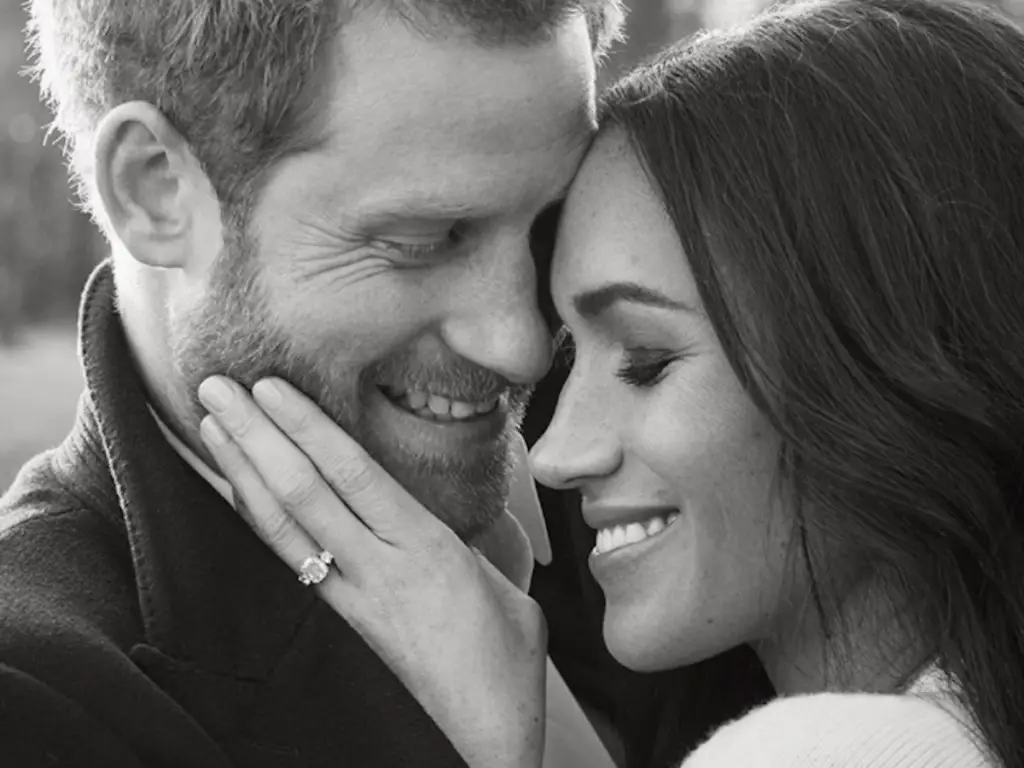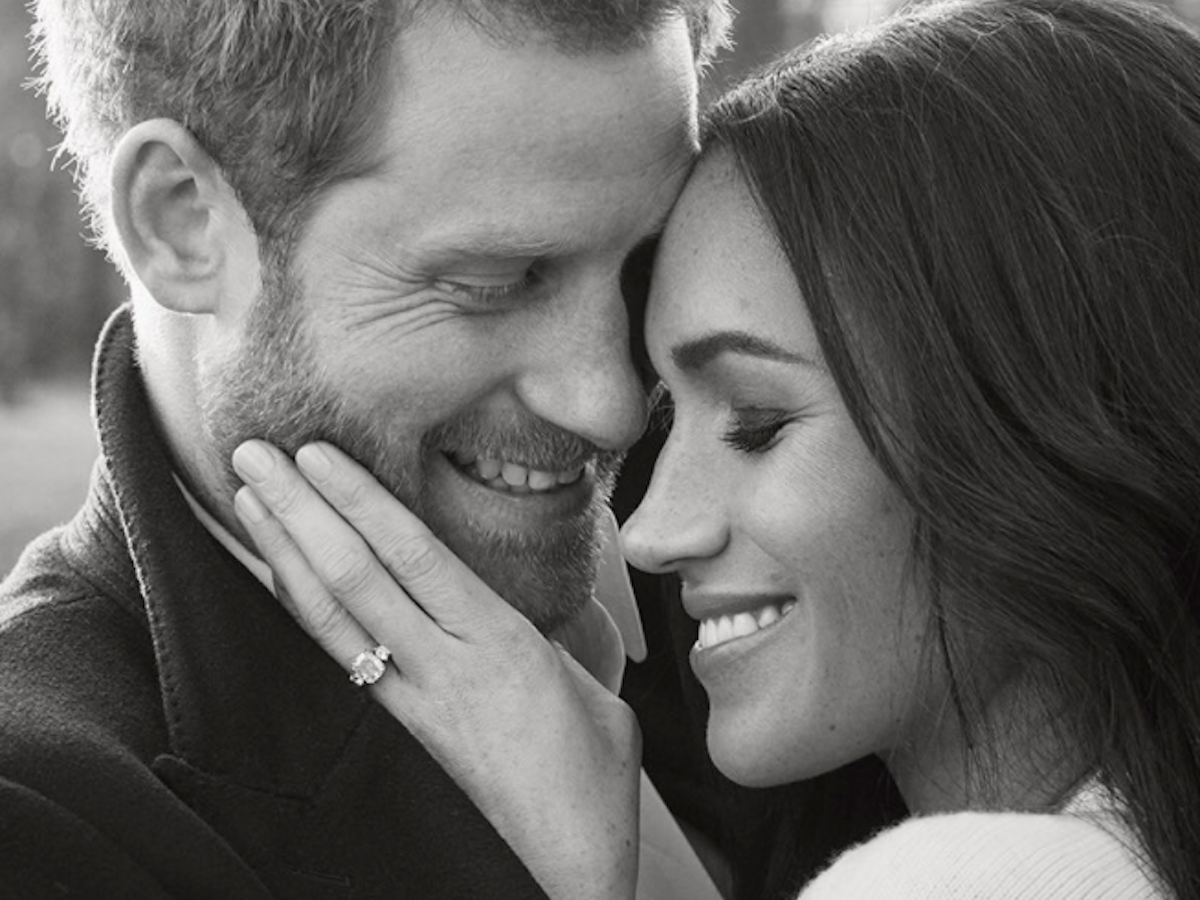 Just like his brother William, Harry wanted his late mother to be a part of one of the most special moments of his life. With her engagement ring already gone to a very worthy home, he pored through the rest of her private jewellery collection and selected two perfectly matched round diamonds. He took them to Cleave and Company, the Court Jewelers and Medallists to Her Majesty the Queen, and worked with them to create the drop dead gorgeous engagement ring design that brides everywhere are now asking for. Diana's two round diamonds sit either side of larger round diamond, which came from Botswana – the destination Harry whisked Meghan away to early in their relationship so they could get to know each other in private. It sits on a yellow gold band for a traditional finish.