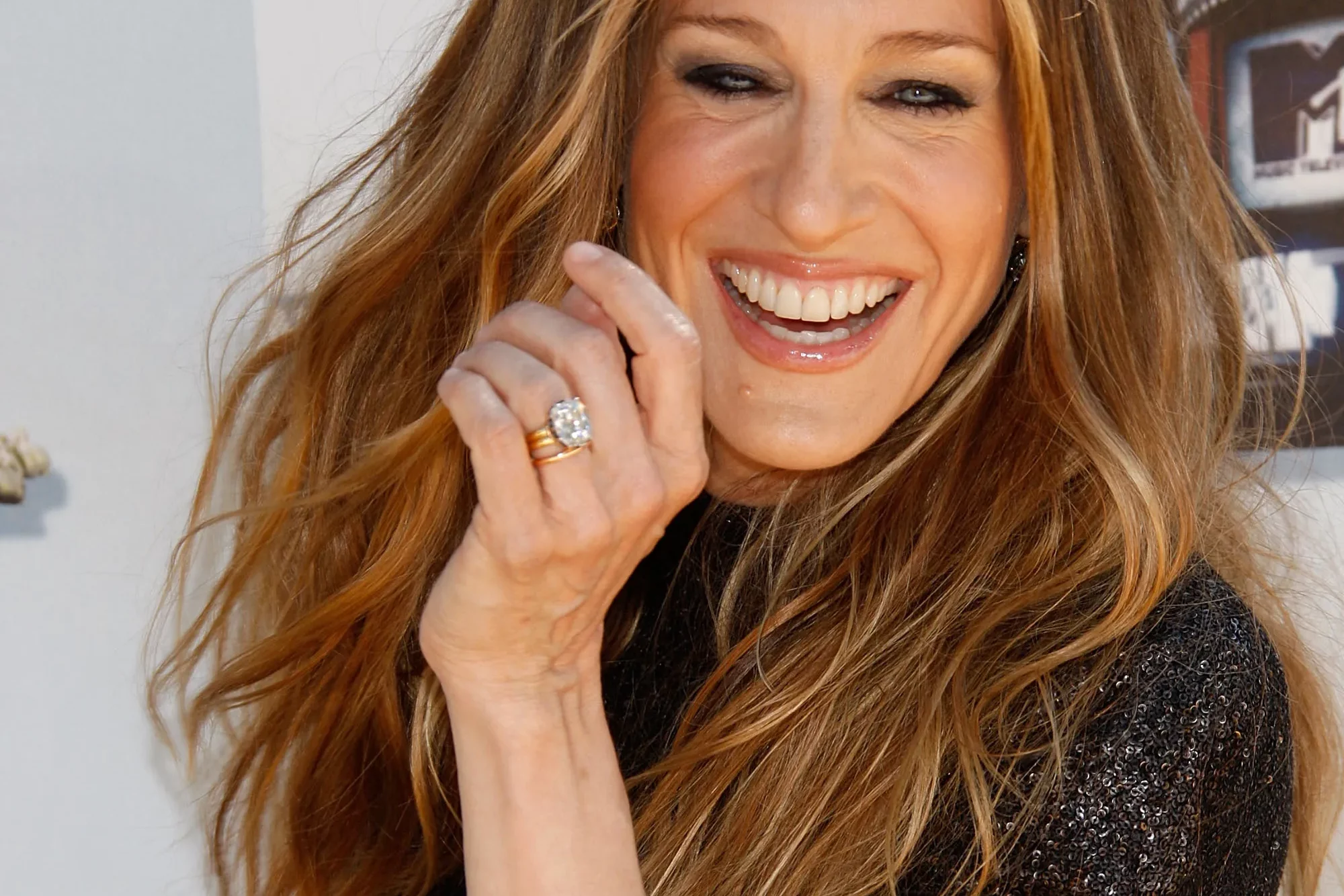 In the beloved series "Sex and the City," Sarah Jessica Parker's character, Carrie Bradshaw, was adorned with not one but two remarkable diamond rings. However, it's her real-life engagement ring from husband Matthew Broderick that truly steals the show.
It might just be up there with one of the most beautiful baubles ever seen. Even after two decades, the ring remains as relevant as ever.
Here's everything you need to know about SJ's 8 carat elongated cushion-cut diamond.
What Does Sarah Jessica Parker's Ring Look Like?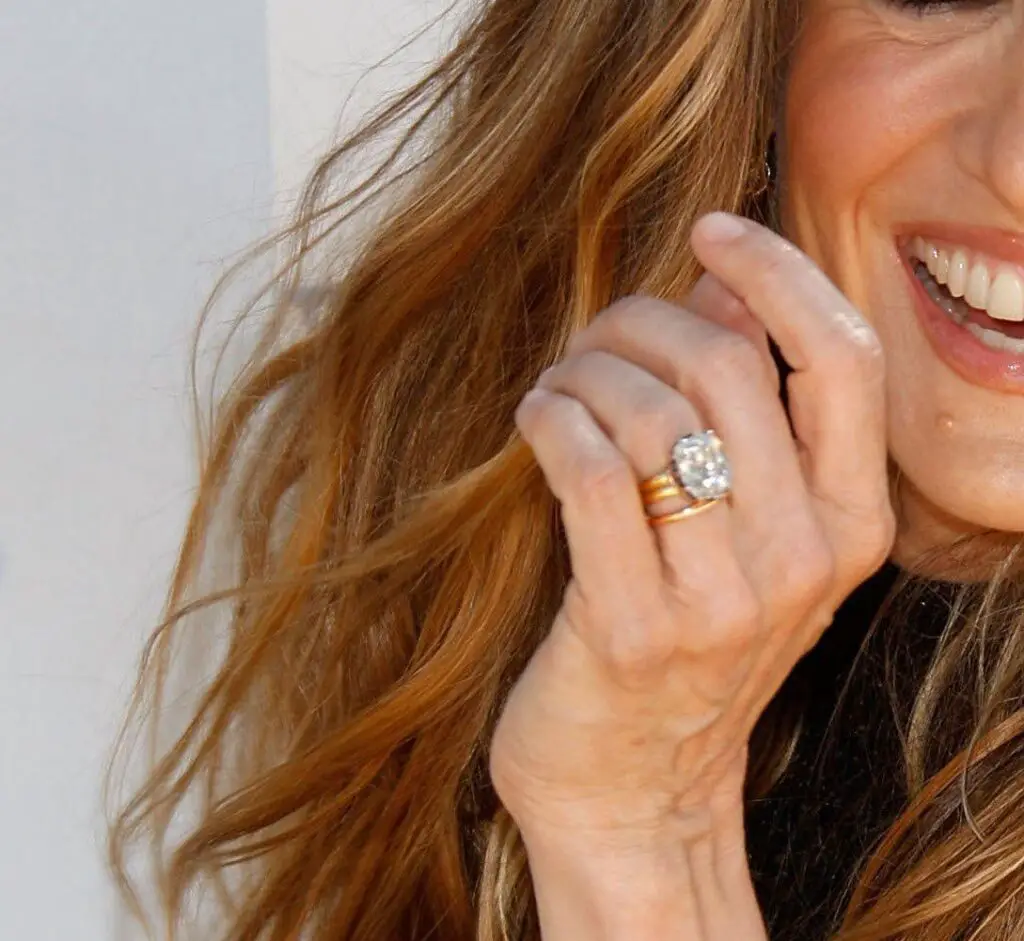 Sarah Jessica Parker's ring features an estimated 8 carat elongated cushion-cut diamond gracefully positioned on a yellow-gold setting. It has a beautiful double band that adds a subtly unique element to this show-stopping ring.
A cushion cut diamond is a rectangular-shaped diamond with rounded corners, resembling a cushion or pillow, hence the name. This classic cut is characterized by large facets, often giving the diamond a soft and romantic sparkle.
Cushion cut diamonds can vary in their facet arrangements, leading to different levels of brilliance and fire.  Elongated cushion-cut diamonds create a timeless and flattering look, as their shape lengthens the wearer's finger, and remain popular even 20 years later. 
The classic cut of the diamond isn't the only element enjoying a resurgence, as yellow-gold bands are making a definitive comeback. The trend might have been further fueled by Meghan Markle's famous yellow gold engagement ring gifted by Prince Harry,
How Much Was Sarah Jessica Parker's Ring?
Based on the quality and characteristics of the center diamond, the ring's value is estimated to be between $400,000 to $600,000.
Now, it would be worth significantly more. 
Sarah Jessica Parker and Matthew Broderick's love story began in the '90s, and they officially tied the knot five years later, on May 19, 1997, in a small, private ceremony attended by 100 unassuming guests. The couple opted for an intimate celebration that felt more like a party than a traditional wedding.
What's less traditional than a black wedding dress?
Parker's wedding dress, a now-iconic black Morgane Le Fay gown, made waves as an untraditional choice in a sea of white. Reflecting on her unconventional decision, the actor expressed some regret in an interview with Marie Claire in 2006. "I was too embarrassed to get married in white, and both Matthew and I were reluctant to have people pay so much attention to us," she admitted. "Which is ridiculous, because that's when you can relish the attention, when it's natural. We treated it like it was a big party on a Mon. night, and I regret it."
Nonetheless, Sarah Jessica Parker's unconventional wedding dress and classic engagement ring have become a constant source of inspiration for modern brides. The enduring elegance of her engagement ring continues to captivate, leaving a lasting impression on those who dream of their own timeless love stories.