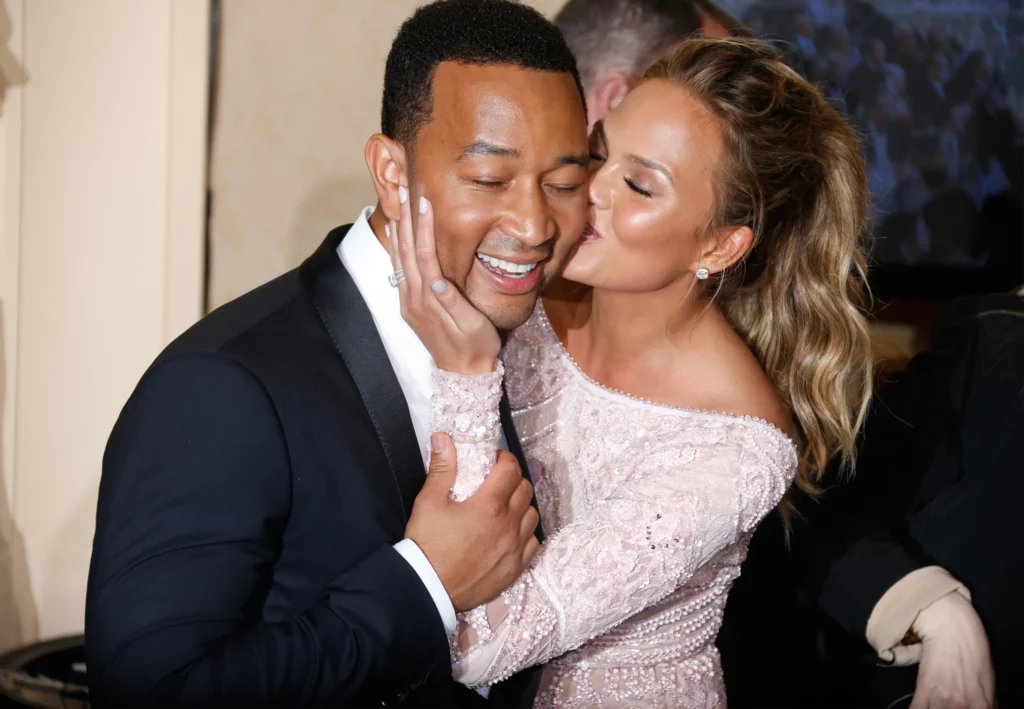 Chrissy Tiegen and John Legend have just marked a decade of marriage with a vow renewal in Lake Como, returning to the site of their 2013 wedding to renew their vows surrounded by their friends, family, and four children. 
In honor of that milestone, we're taking a closer look at the diamond ring that sealed the deal back in 2011 when Legend asked Teigen to become his wife.
What Does Chrissy Teigen's Engagement Ring Look Like?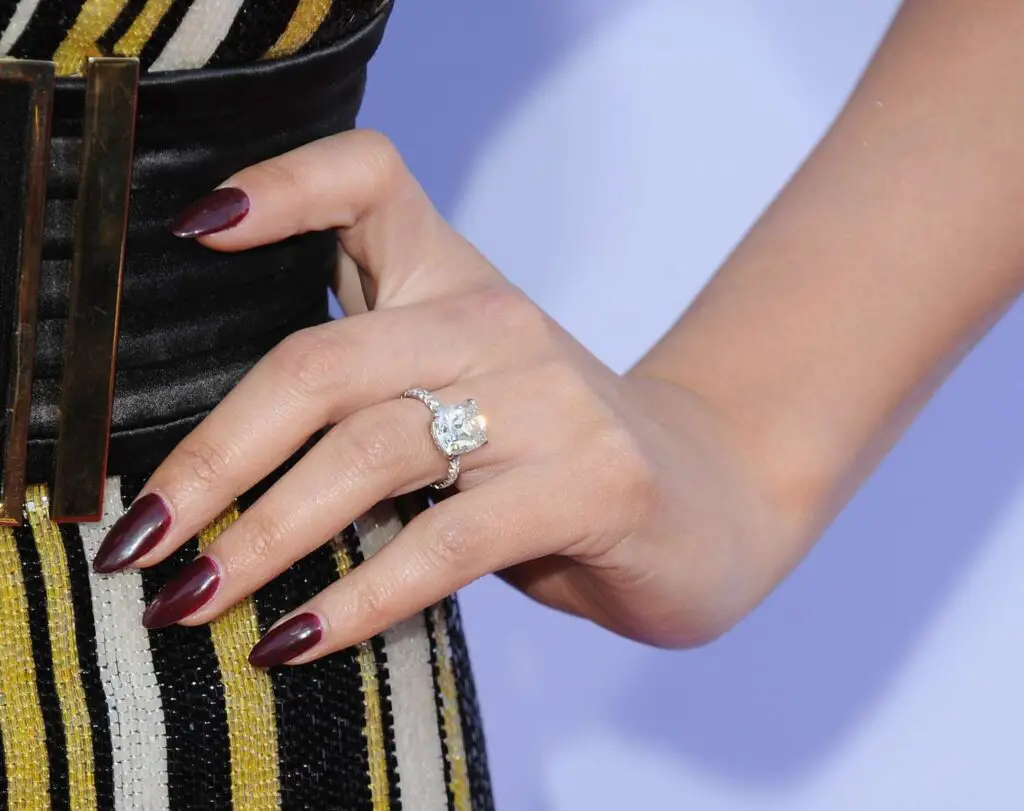 After four years of dating, the "All of Me" singer proposed on Christmas in the Maldives with a cushion-cut diamond on a pavé band.
A pavé band features small, closely set diamonds, creating the appearance of a paved or cobblestone-like texture. The result is a band that appears to be encrusted with a continuous line of sparkling gemstones, adding brilliance and shimmer to the overall design of the ring. 
Not that it needs much more sparkle — cushion cut diamonds are known for their brilliant sparkle. The combination of large facets and a deep pavilion allows these diamonds to capture and reflect light beautifully, creating a stunning play of fire and brilliance. Even a decade later, Chrissy's engagement ring is still as timeless as ever.
How Much Is Chrissy Teigen's Engagement Ring Worth?
We'd estimate Chrissy Teigen's engagement ring to be worth around $200,000. The middle stone is about five or six carats and radiates different colors when light strikes each facet. 

The artist ended up proposing to Teigen at a romantic dinner during a Maldives getaway. He hid the ring in a dessert that the waiter brought out for the model. "I see the little box, and then, you know, your heart stops, and you get so excited," Teigen once told Oprah. 12 years later, we still get excited when we see the stunning sparkler.