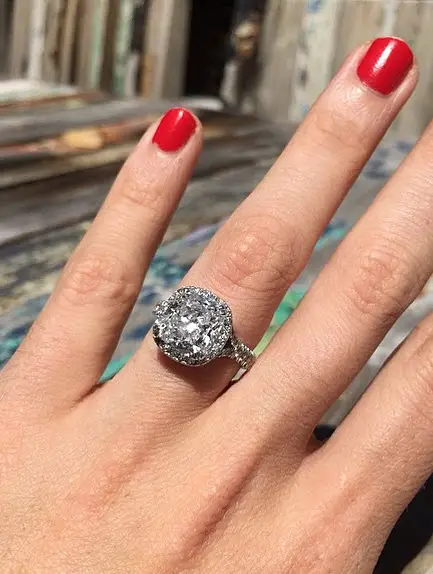 Diamond Size: 3 Carat (Estimate).
Diamond Shape: Cushion Cut.
Setting: Halo.
Ring: White Gold or Platinum.
Estimated Price: $120,000
Designer/Maker: Unknown
Comment:
Similar rings available
From $15,000
The Tiffany Legacy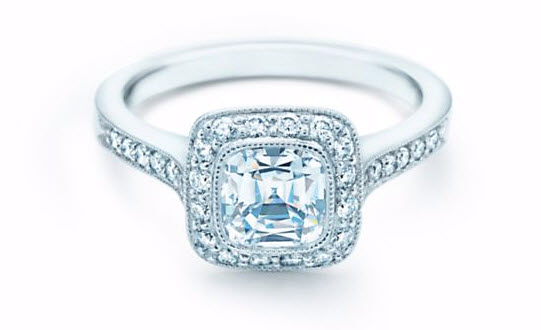 From $8000…
From Boodles.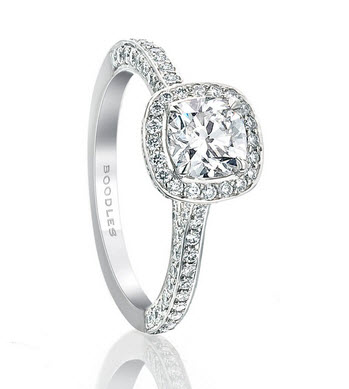 From $2000…
From JamesAllen.com, a nice 14K White Gold ring which uses a round diamond and two pave halo's to give a similar look.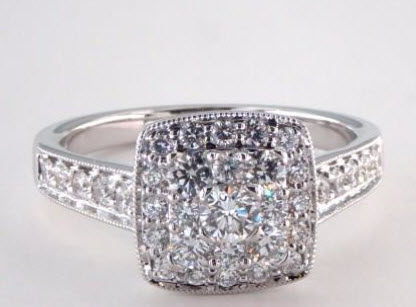 Or just get the look…
A sterling siver with a CZ is available on Amazon for $13.99