It's also the largest in the world, too…
Mined by DeBeers in 1999 in South Africa, the 'Pink Star' (originally known as the 'Steinmetz Pink') is a 59.60 carat diamond with the official title of 'fancy vivid pink'. Extremely rare and quite possibly one of a kind, the Pink Star is about to go on sale at Sotheby's auction house in Hong Kong. As one of the most exciting diamond markets in the world right now and a population with plenty of millionaires (and more than a few billionaires), that's a pretty big deal.
Experts are expecting the Pink Star to smash records when it goes under the hammer in early April, with some quoting a price of $60 million or more. So what's the big deal? Well, for a start – look at the diamond. It's pretty awesome, right? When it emerged from the mine gemologists instantly knew how special it was given its admirable size and intense colour. Despite being discovered in 1999, it wasn't unveiled until 2003 and took a whopping 20 months to cut into its stunning oval shape. It has only been on display once since then, as part of the 'Splendour of Diamonds' exhibit at the Smithsonian.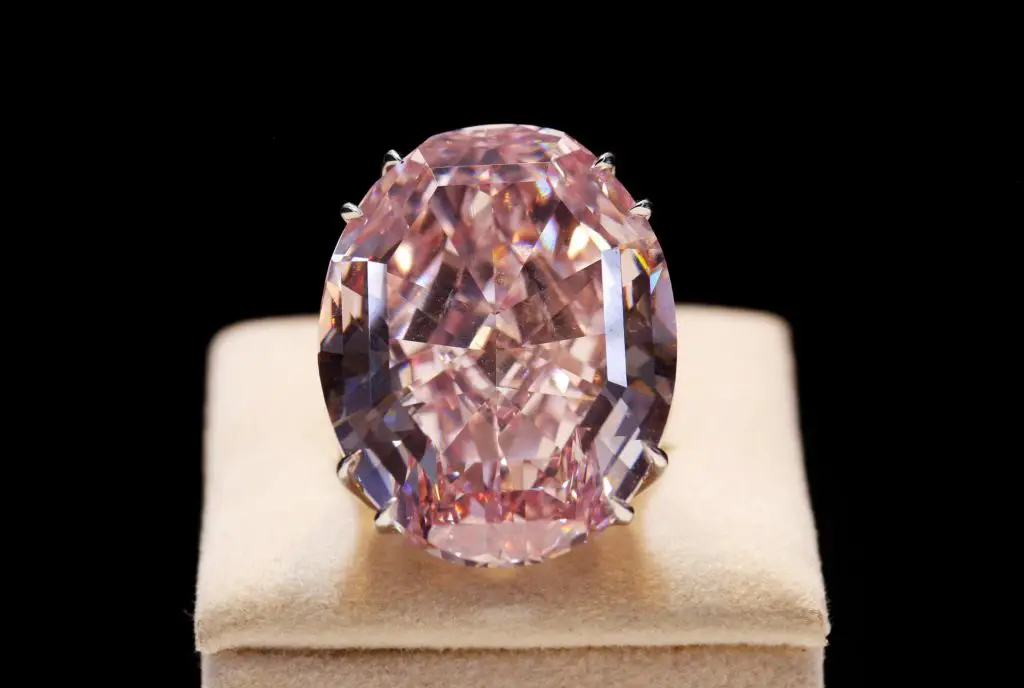 In 2013 the Pink Star was auctioned by Sotheby's in Geneva, fetching a total of $83 million including commission fees, a world record for any gemstone. It was bought by Isaac Wolf, a New York diamond cutter, but Wolf ended up not being able to afford it. The diamond was returned to Sotheby's, and now it's about to try again.
Interest in the Pink Star is extremely high, so this is definitely an auction worth keeping an eye on. Expect records to be broken, and maybe some hearts too.