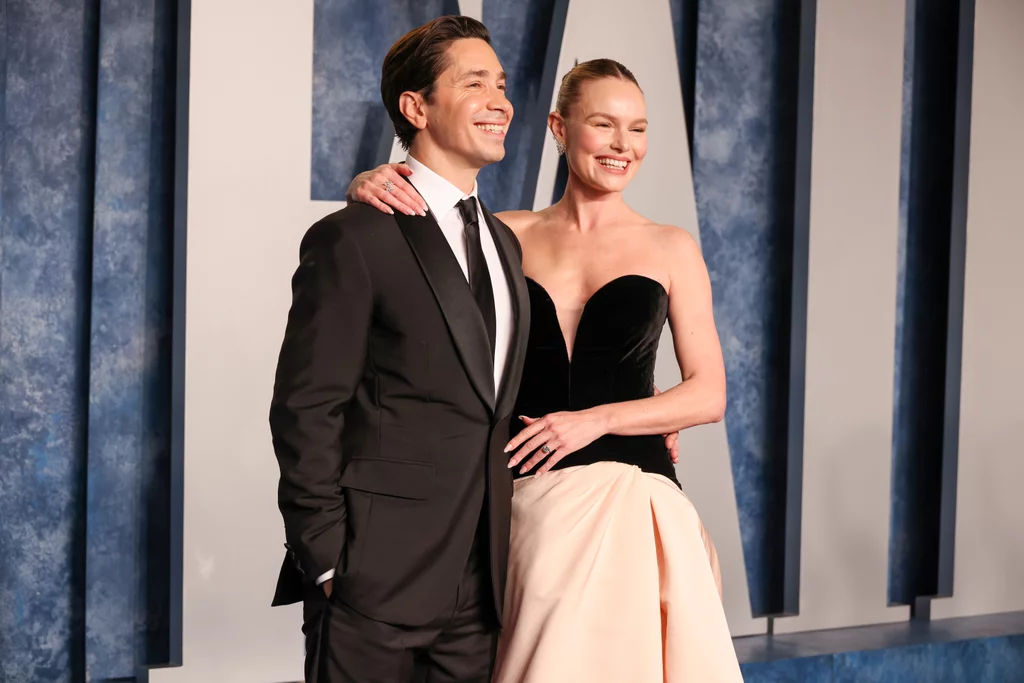 Kate Bosworth's engagement ring has been making headlines since she announced her engagement to Justin Long. The actress was spotted wearing the ring at the Vanity Fair Oscars' party, sparking rumors of her engagement, and we've been itching for more information on the rock ever since.
Luckily, we've got it. 
The couple confirmed their engagement on their Instagram accounts, with Long sharing a photo of Bosworth wearing the ring and captioning it with "She said YES." Bosworth also shared photos of the ring on her own account, giving fans a closer look at the stunning piece of jewelry.
With its classic style and impressive size, it's no wonder that Bosworth's ring has become such a hot topic in the world of celebrity engagement rings.
What Does Kate Bosworth's Engagement Ring Look Like?
Kate Bosworth's engagement ring is a round brilliant cut on a simple platinum band. The round diamond cut is the most traditional and timeless choice for engagement rings. Round diamonds are renowned for their exceptional brilliance and sparkle. The cut's precise proportions and faceting maximize the diamond's ability to reflect light, resulting in a dazzling display of fire and scintillation.
The design is simple yet elegant, and the diamond is set in a way that allows it to sparkle and shine. Not that it needs any help, the diamond is said to be 10-carats, with an incredible clarity. 
The thin band adds to the overall elegance of the ring and makes it perfect for everyday wear.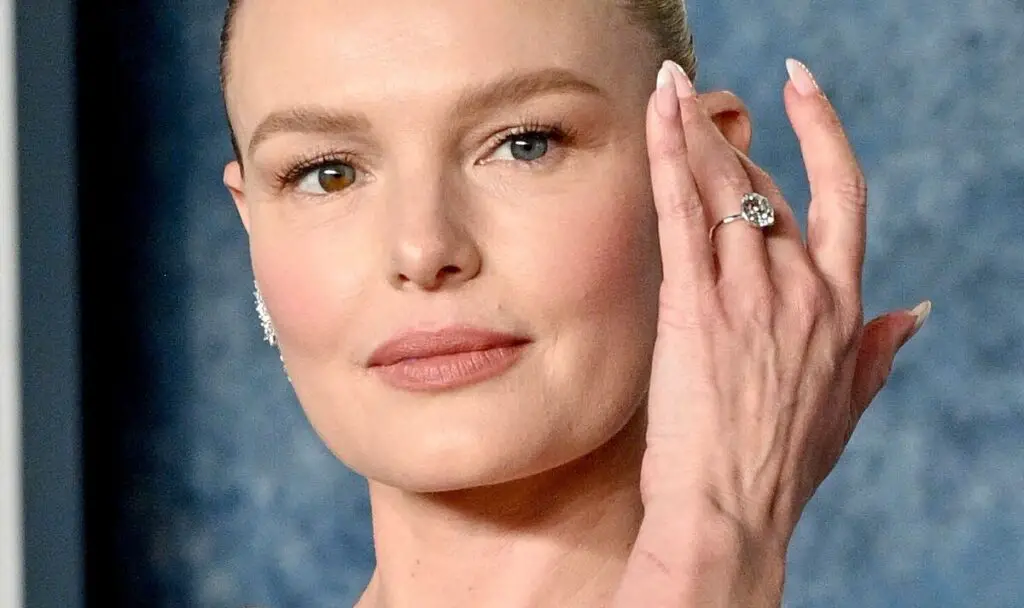 Who designed Kate's engagement ring?
Justin and Kate have stayed tight lipped on the details of the designer behind the ring. But the ring is of exceptional quality, with a high clarity grade and excellent cut grade, so you could put money on it being from a renowned jeweler. 
High-quality diamonds of this carat weight are very rare and take a special eye to find a beautiful stone. 
While the cost also hasn't been confirmed, we'd estimate the value at $500,000 (but wouldn't be surprised if it is worth more).
The engagement ring is a symbol of love and commitment, and it's the perfect piece for the couple. It's a match made in rom-com heaven, and we're here for it.